Pumpkin doesn't have to be just sweet. Enjoy the taste of fall with these delicious pumpkin recipes, both savory and sweet!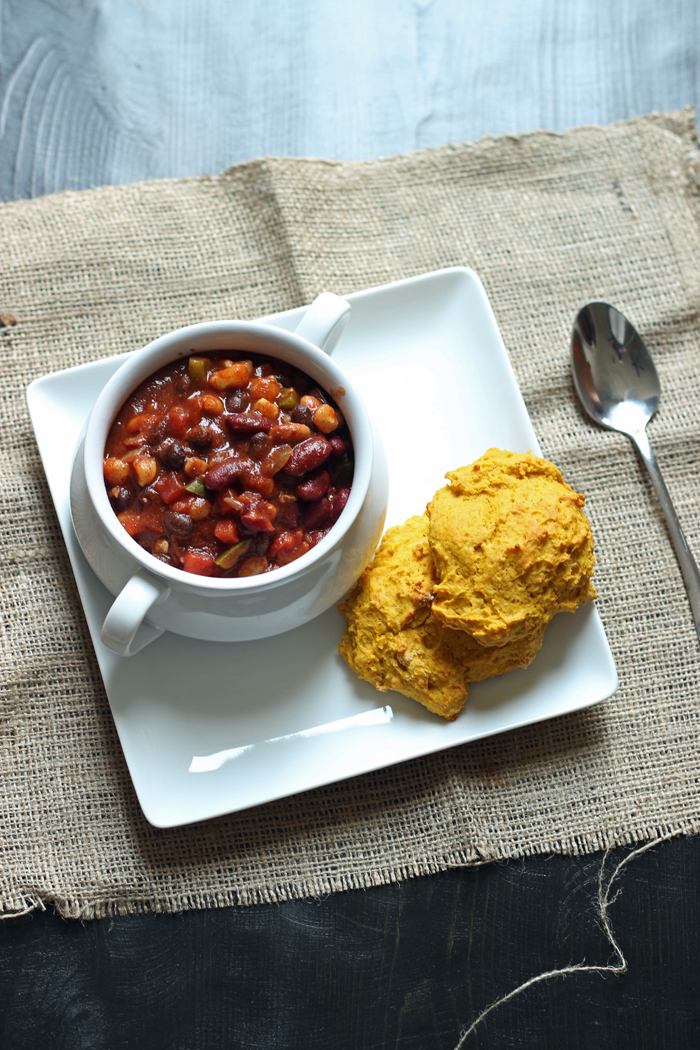 As you know, pumpkin season is upon us! At least for another 6 weeks or so. While I've been tempted to shun the favorite fall flavor because it's trendy to like it and I prefer to be a rebel, I can't help but want to dig into all things pumpkin. At least through Thanksgiving.
Believe it or not, not all my favorite pumpkin recipes are sweet. In fact, some of my most beloved are savory, like the Beef Stew with Pumpkin and Hominy in my Good Cheap Eats Cookbook or the Pumpkin Biscuits pictured above. Pumpkin brings some rich flavor to savory dishes, so don't save it just for sweets and baked goods.
This year, I've been baking up old favorite recipes and taking new photos to share with the interwebs. While I'm certainly not the most "with it" food photographer, my skills have improved a bit over the years as has my camera.
Cracks me up that the first Good Cheap Eats book features pics I snapped with my point-and-shoot. Ahem.
Pumpkin Recipes To Love This Season
Here's a little round-up of some of my favorite pumpkin recipes. I hope you love them as much as we do!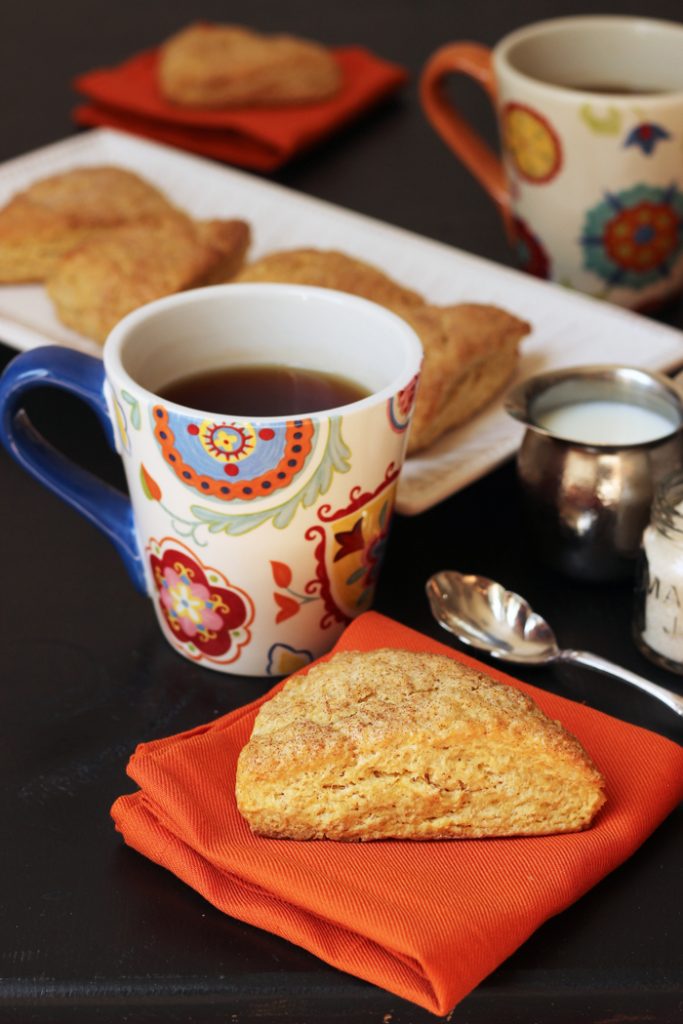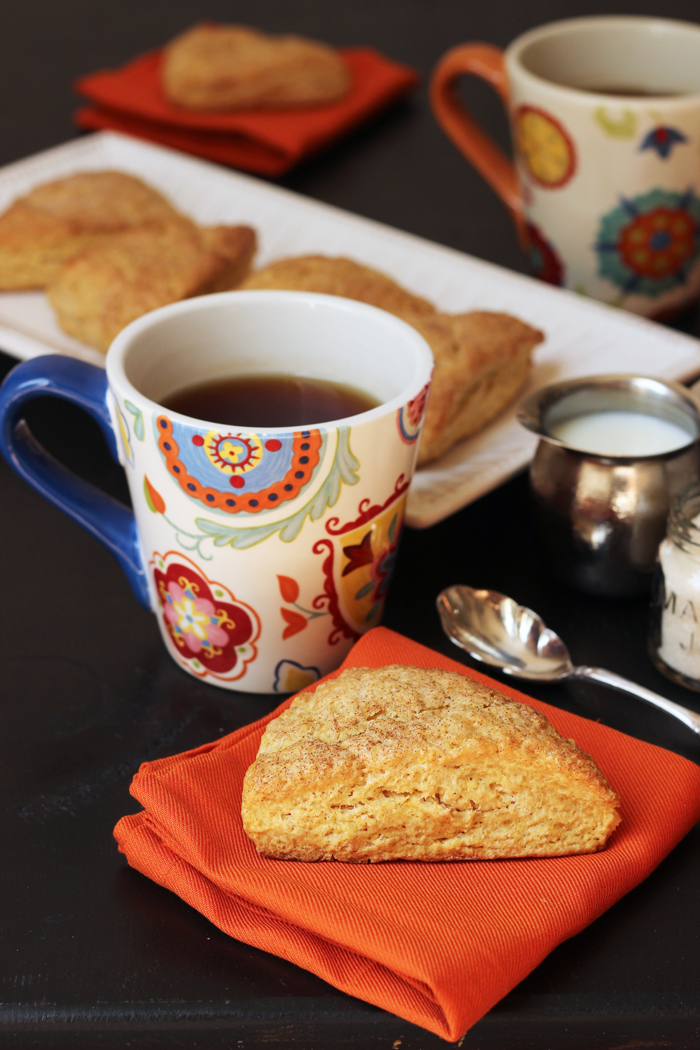 Start the day with these delicious Spiced Pumpkin Scones or enjoy them as a treat with your afternoon coffee, tea, or milk. It calls for just 1/2 cup of pumpkin puree, so it's a tasty way to use pumpkin leftover from other recipes.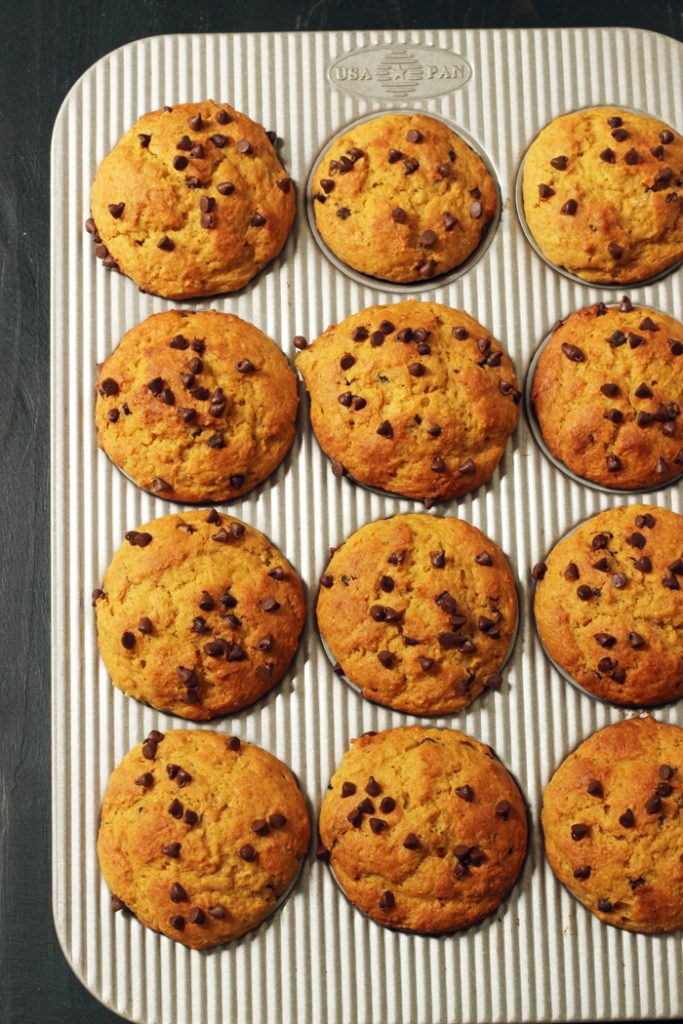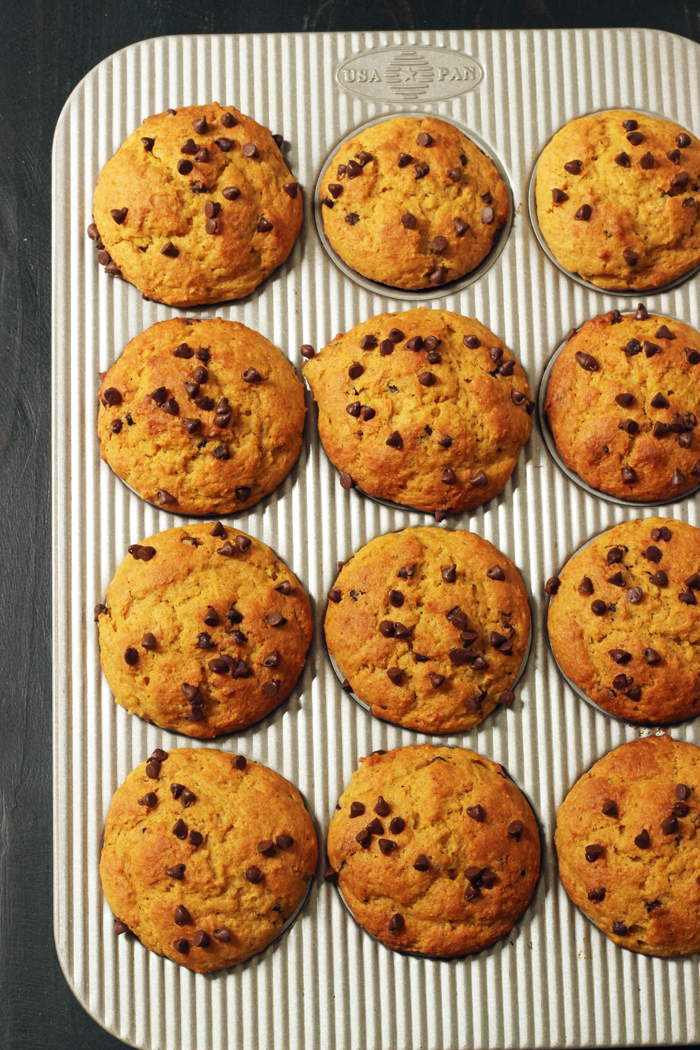 These Pumpkin Chocolate Chip Muffins are a favorite of mine. Rich, spicy, pumpkin cake is dotted with mini chocolate chips. They are a cinch to prepare, so it's easy to get your pumpkin and chocolate fix.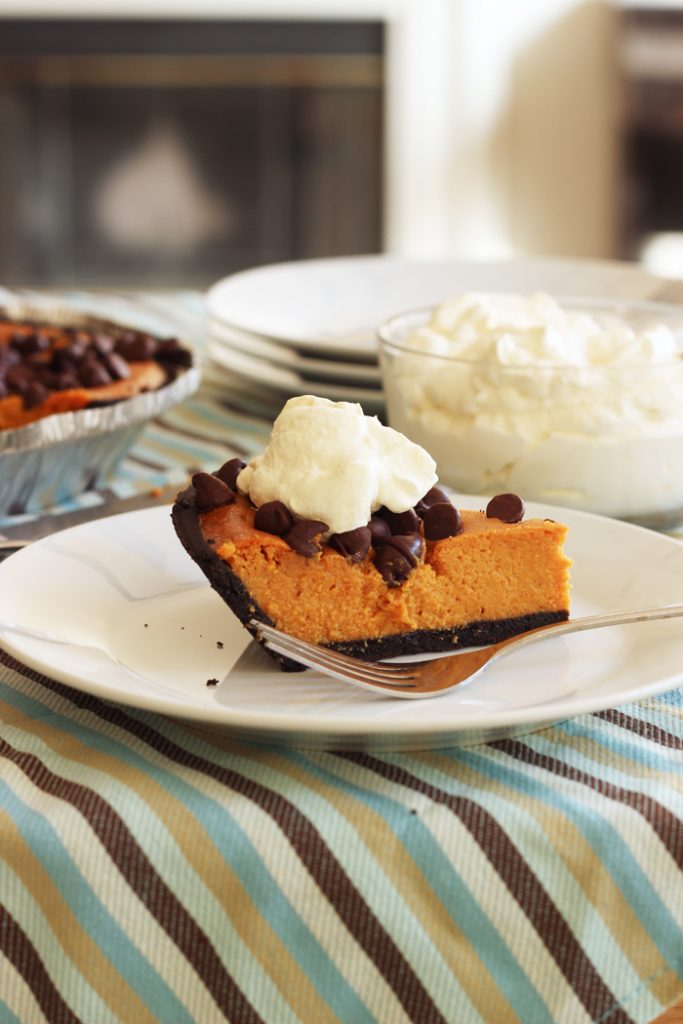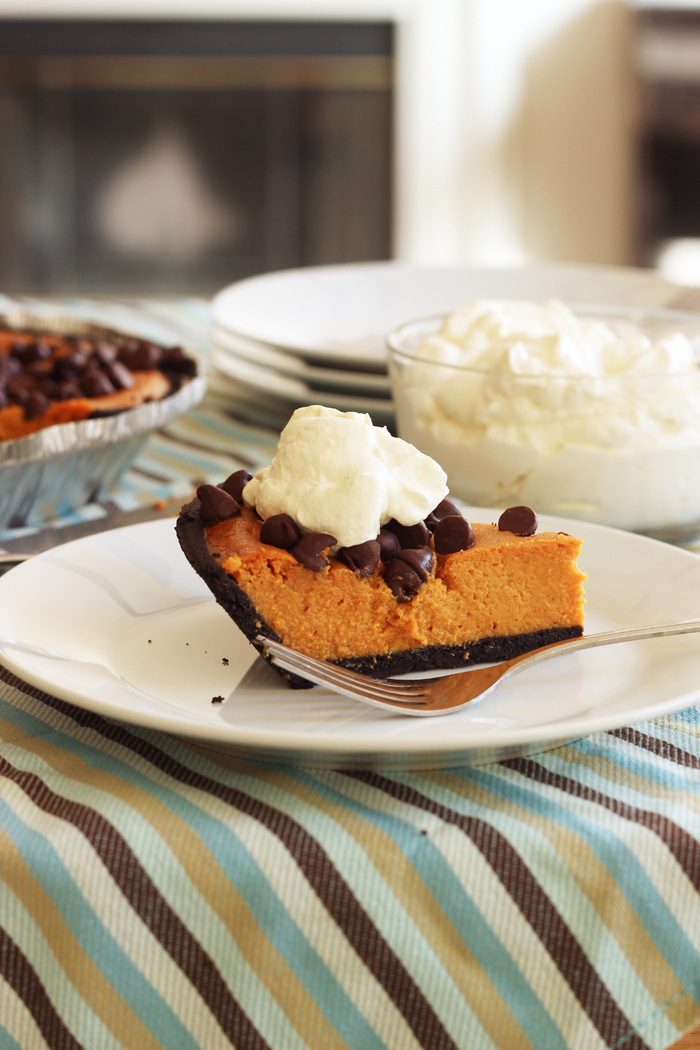 Pumpkin pie was not something that our family enjoyed when I was a kid, and I didn't enjoy it as an adult either. But then my mother-in-law made me the best pumpkin pie in the world. And I was hooked. Hooked. I think that is the best pumpkin pie, but this Chocolate Chip Pumpkin Pie comes in a close second. It's so easy to make that it's almost foolproof.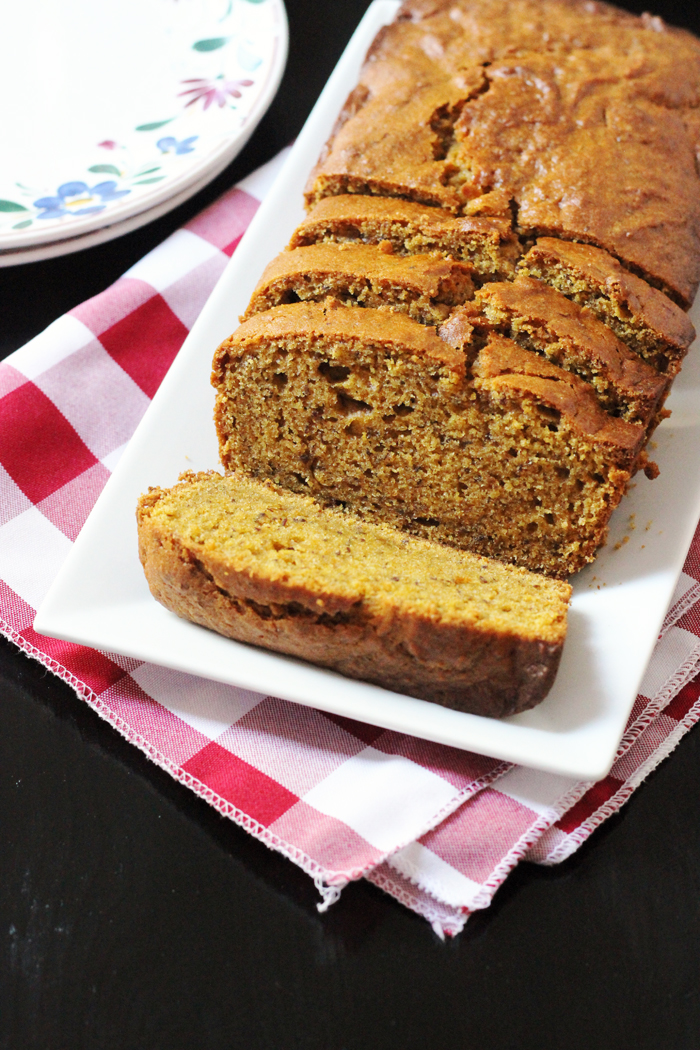 Full of rich spices and the hearty sweetness of pumpkin, this Spiced Pumpkin Bread is one of my favorites to make during the fall and winter. It's the recipe that I've been making for over 20 years. It's moist, flavorful, and perfectly captures the tastes of fall.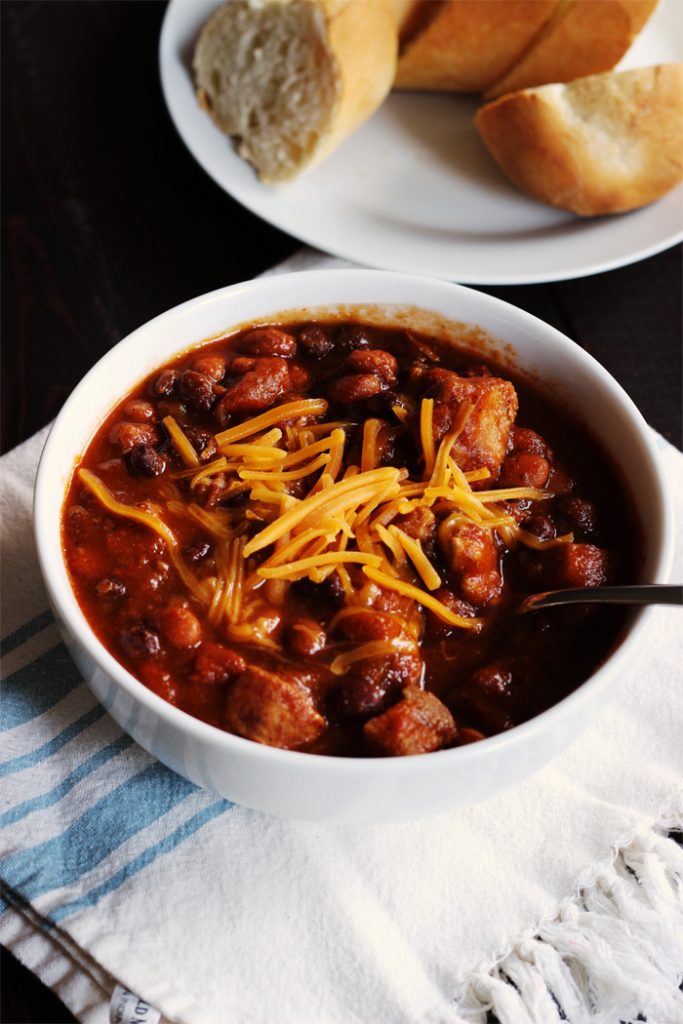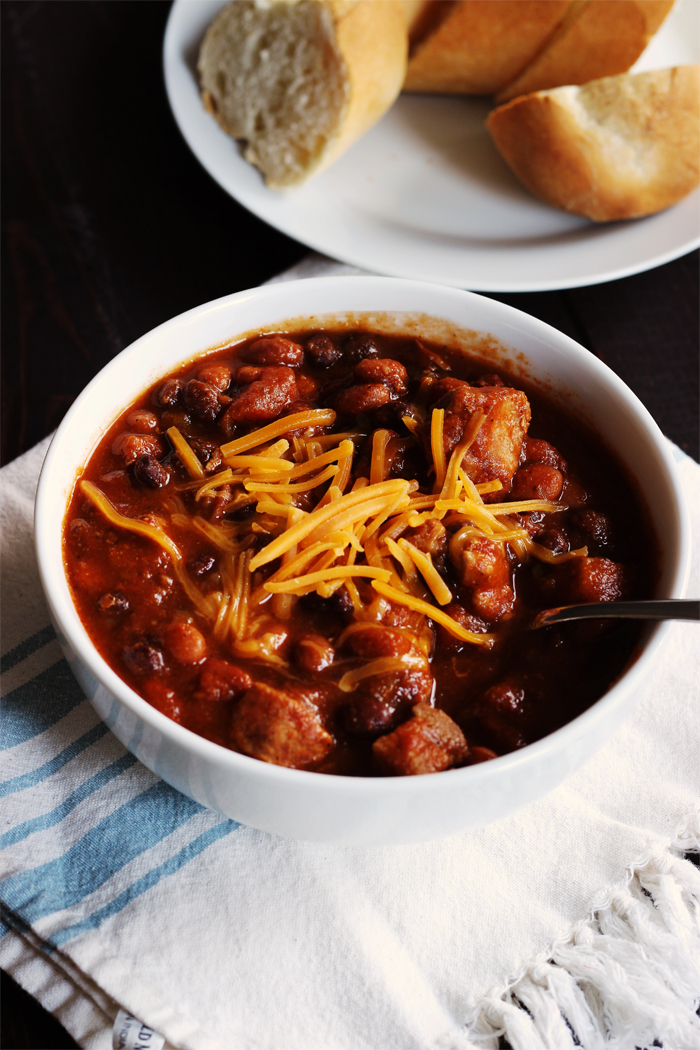 Wow everyone at your table with this Spicy Pork Chili with Pumpkin. Tender chunks of pork simmer in a pumpkin-tomato sauce redolent with chile. Such a great way to warm up on a cool fall day! Take 15 minutes to prepare it during the day and then let the slow cooker do the rest.
What's your favorite pumpkin recipe?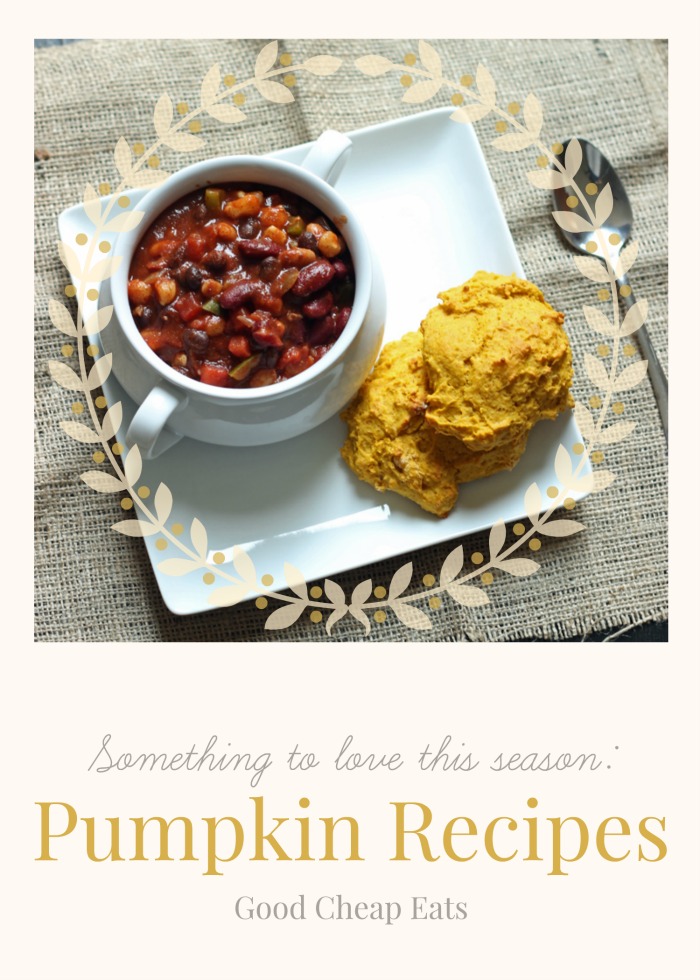 Are you looking for more good cheap eats?