Tacos are a good cheap eat that offer a tremendous amount of variety. Here are 8 favorite taco fillings that won't break the bank.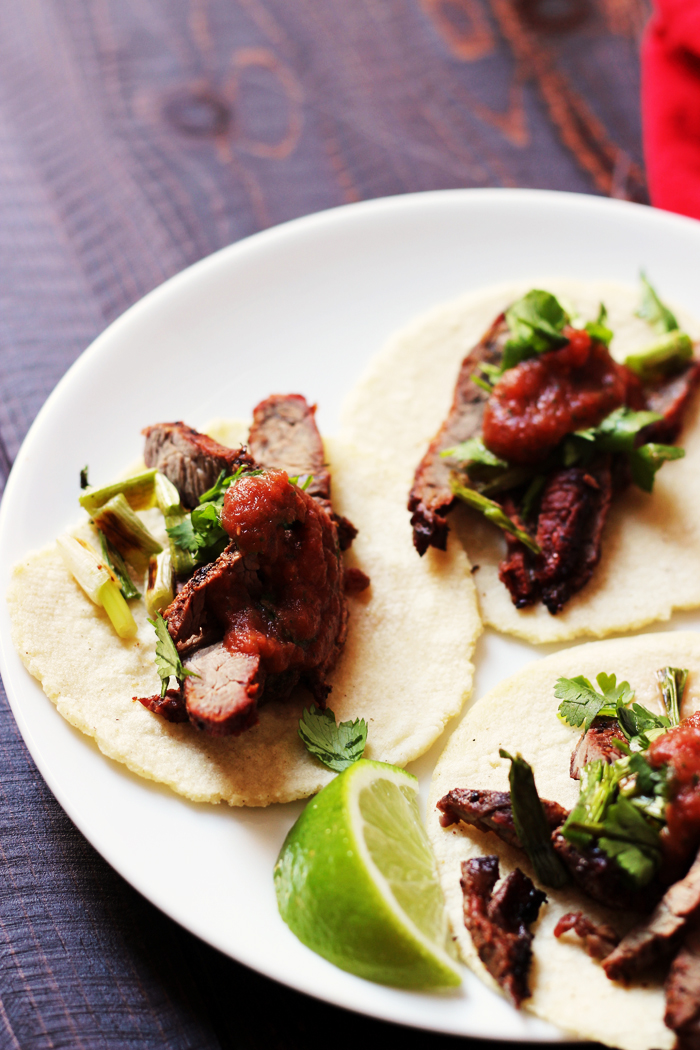 Tacos. Tacos. Tacos. What was once an exotic food is now daily fare in most parts of the country. Tacos are filling, fun, and full of great flavors. Plus, it's not too expensive to rustle up some tortillas and easy taco fillings, making them a good cheap eat, for sure.
For our part, my family could eat tacos several times a week without complaint. Once you vary the wrapper (crunchy, soft, flour, corn, whole wheat, lettuce leaf), the filling, and the toppings, there's really no end to the taco combinations you can create.
If your Taco Tuesday needs a little fresh inspiration, check out these favorite taco fillings:
8 Great Taco Fillings that Won't Break the Bank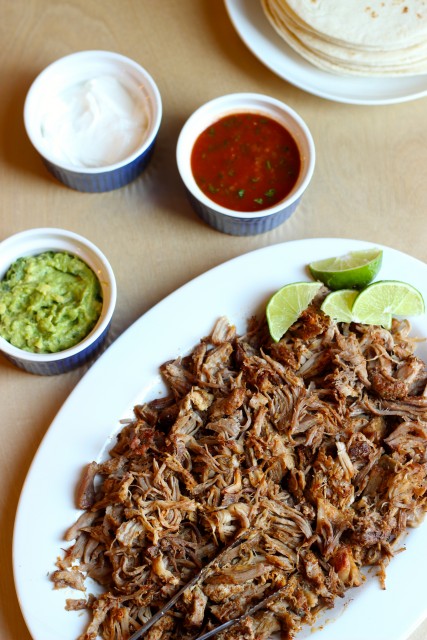 I love these Easy Slow Cooker Pork Tacos. It is such an easy, budget-friendly recipe that can be served up in many ways. I usually serve them straight up: soft tortillas, hot shredded pork filling, a squeeze of lime, and salsa, sour cream, or guacamole for topping.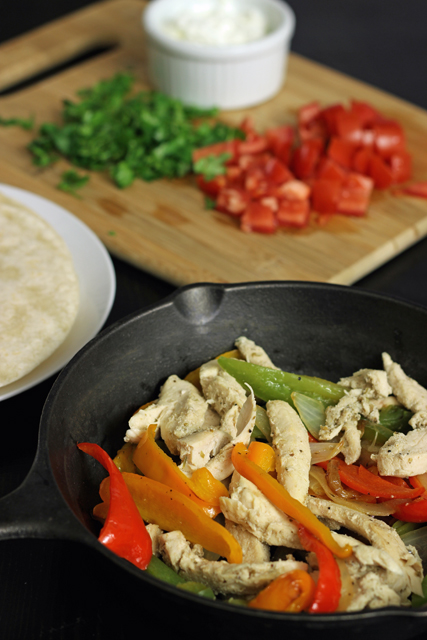 These Easy Chicken Fajitas are a delicious quick fix meal. In under 30 minutes, you can be serving up this tasty mix of onions, peppers, and chicken seasoned with cumin, oregano, and garlic.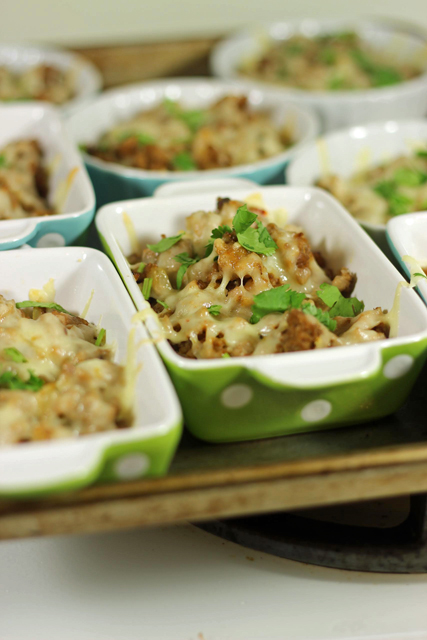 Many years ago, I discovered the beauty of Queso Fundido: spicy sausage covered in a layer of spicy pepper jack cheese. You can serve it as an appetizer, but we love it as a main dish with homemade corn tortillas. So good! This is for sure a top favorite taco filling at our house.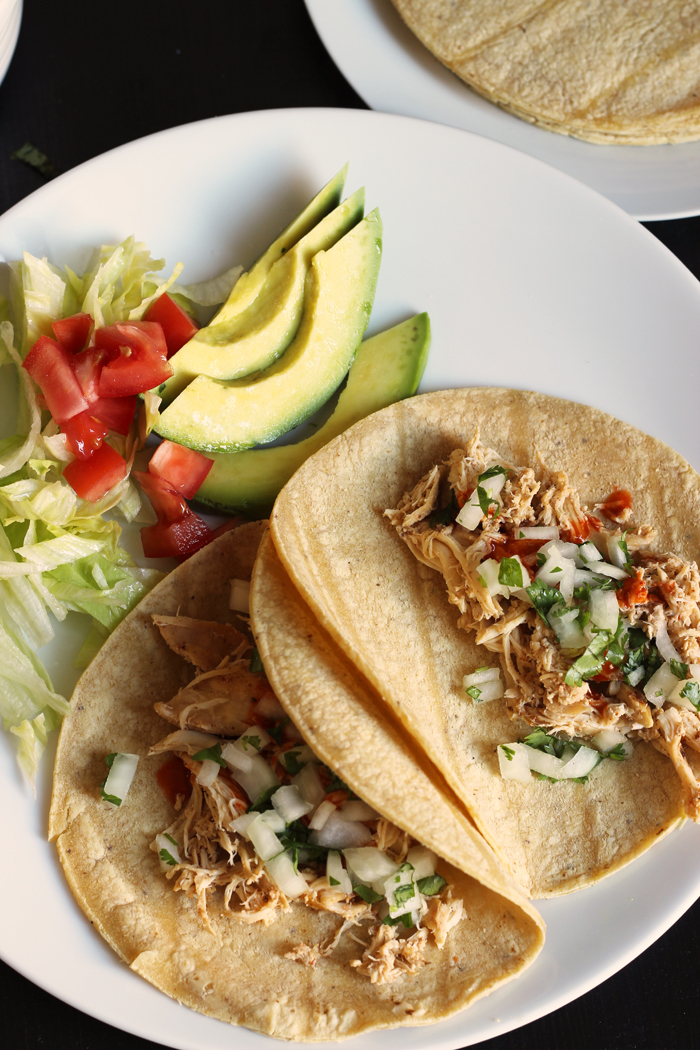 The preparation for these Chicken Street Tacos couldn't be simpler. Toss some chicken tenders and seasoning into the slow cooker and let it work its magic. In a couple of hours, you'll have a tasty taco filling to top off with some sweet onion, cilantro, abd hot sauce. The chicken goes great in your choice of corn tortillas or lettuce wraps.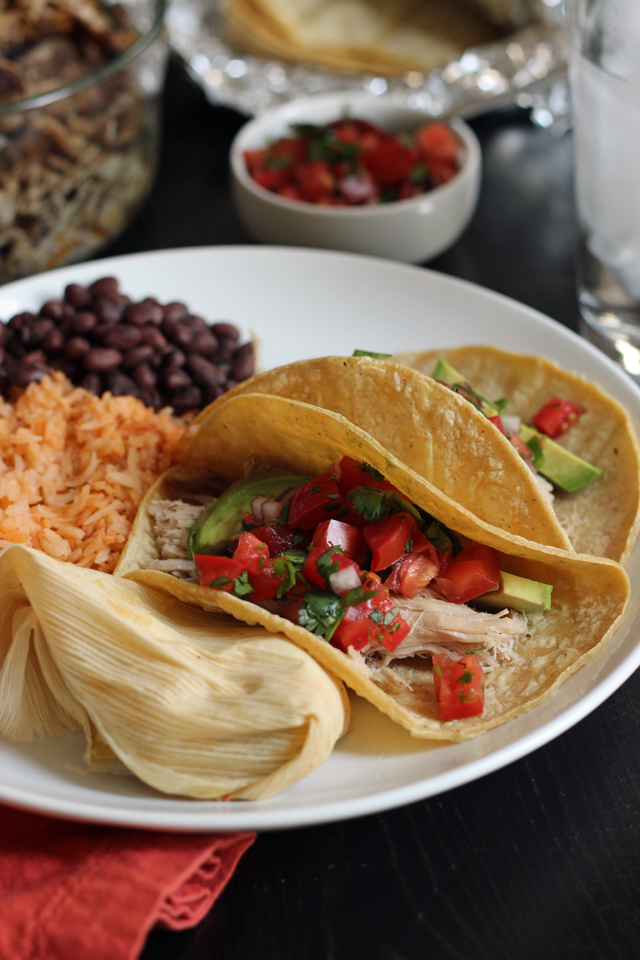 Mix up your own spice mix and make this recipe for Best Ever Pulled Pork. It's fabulous as a taco filling but it works beautifully in sandwiches, tamales, and wraps as well.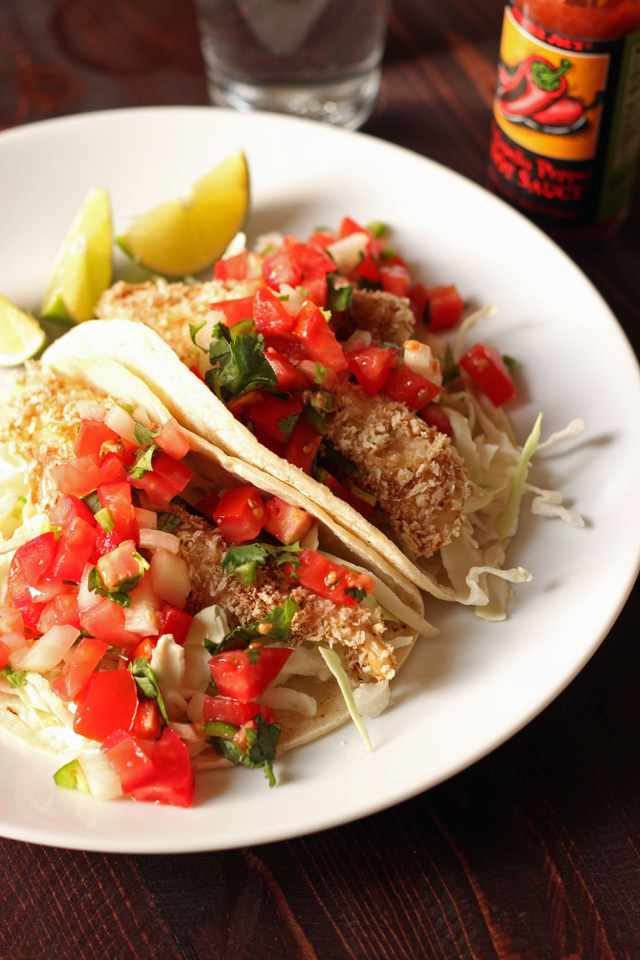 Fish Tacos
When we moved to San Diego, I fell in love with fish tacos. I first tried to recreate them at home with this recipe for Grilled Fish and Shrimp Tacos. But, my Quick Fish Tacos (shown above) in my latest cookbook are pretty stellar with the panko breading and spiced sour cream. Either recipe is "Happiness on a Plate."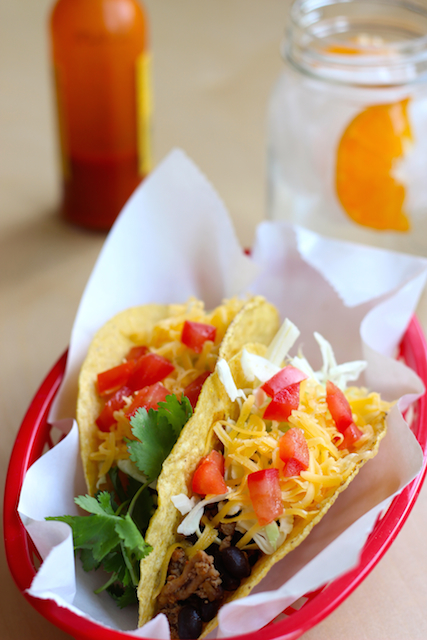 This recipe for Turkey and Black Bean Tacos is really simple to make – so simple that my 8 year old niece loves to help make these for dinner. The taco filling is wonderful in crunchy tacos shells, but could also be used as a filling for burritos, chimichangas, or quesadillas.
What's your favorite taco filling?
Taco tools I love: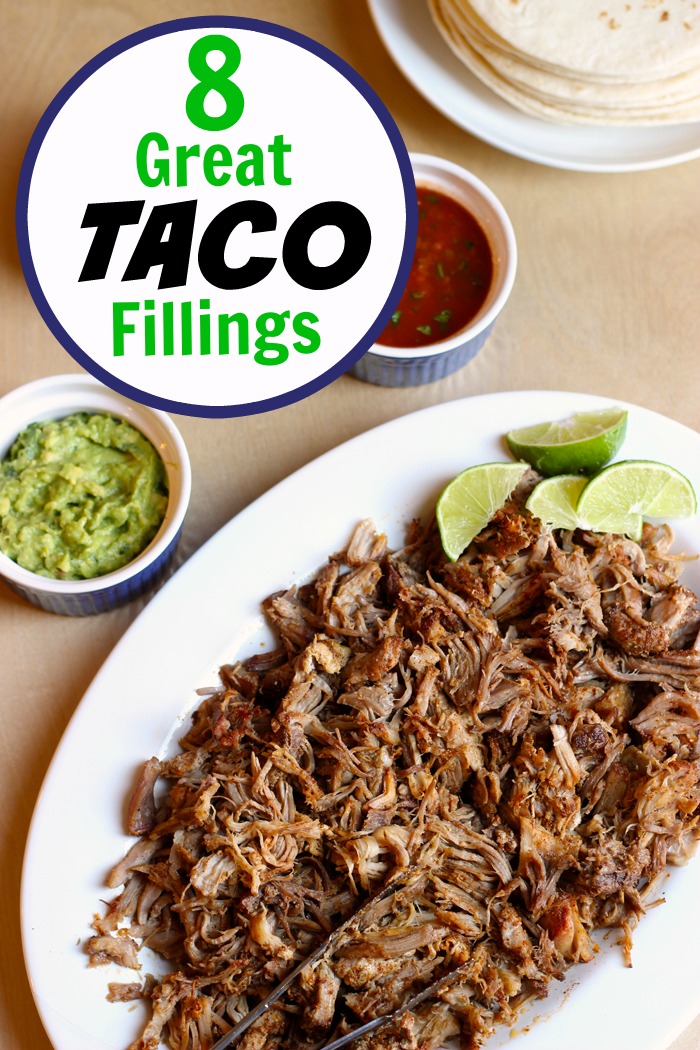 Are you looking for more good cheap eats?