Have you ever wanted to take a cooking class, but didn't feel like you had the nerve or the time to make it happen? You can take a Craftsy Cooking Class to improve your skills.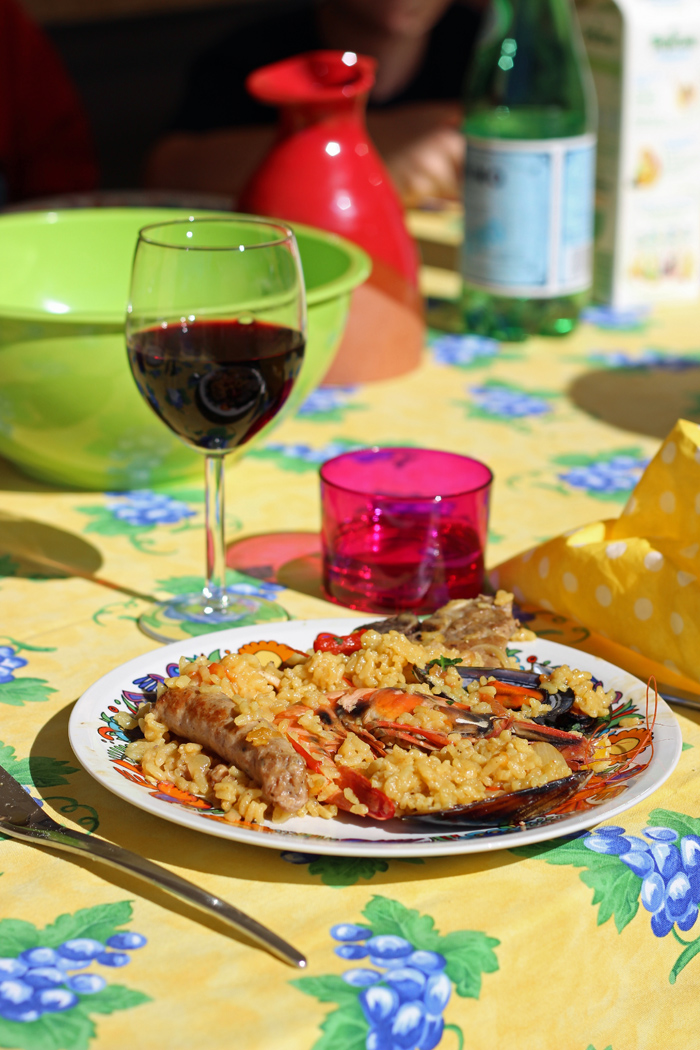 It was about a year ago that I first heard about Craftsy. It's an online school for food and crafting. They offer a wide range of courses, including video instruction, printable hand-outs, and online interaction and help from the instructors.
And the instructors are not rookies out of culinary school; they are folks who have made names for themselves in their fields. Current instructors include Abby Dodge, Pam Anderson, Sandra Moulton, George Geary, Gale Gand, and Joanne Chang.
This month I'm taking a class titled, "One-Dish Meals Made New," taught by Pam Anderson, the NYT-bestselling author and blogger at Three Many Cooks.
You all know that some of my cooking instruction came from magazines like Bon Appetit and Fine Cooking. And I remember many an article written by Pam! I'm thrilled to be taking this class from one of my heroes!
All without leaving my home!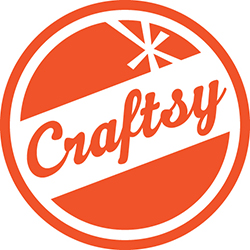 I love the class so far. It's all about making one-dish meals simply and easily. Fish Traybakes have been on my list to try for months, so I'm thrilled to get some tips before I ruin a lot of expensive fish. Ahem.
And the paella chapter?! I'm all over that. I even bought a paella pan recently because that is something we enjoyed in France and have been wanting to have at home. While Jean-Marc and Michele certainly gave me pointers, I want to make it good the first time.
Craftsy offers a huge variety of courses on a variety of cooking topics, from how to make the most of your food processor to baking and decorating cupcakes to making croissants at home!
Craftsy classes range in price from $29 to $69.
Here's a list of possible courses to take:
Baking Boot Camp: Cakes & Crusts with Abby Dodge

The Perfect Birthday Cake with Corrie Rasmussen

Celebrate With Cookies: 19 Favorite Designs with Anne Yorks

Simple to Sensational Doughnuts with Jenny McCoy

The From-Scratch Kitchen with Alana Chernila

Love Your Vegetables: Best Methods, Flavorful Techniques with Anna Bullett

Cook Smarter: Solutions for Weeknight Dinners with Sara Moulton

One-Dish Meals Made New with Pam Anderson

Quick & Delicious: Make the Most of Your Food Processor with George Geary

Chinese Takeout Favorites: Fresh at Home with Diana Kuan

Designing Elegant Edible Gardens with Ellen Ogden

Travel Scrapbooking with Amy Tan

Cardmaking Essentials: Thank You Cards with Kimber McGray

Silhouette Savvy: Design, Cut, Create with Paige Evans

Fearless Knitting: Empowering Techniques for Every Knitter with Lucy Neatby

Sweater Modifications for a Custom Fit with Amy Herzog

Crochet: Basics & Beyond with Kim Werker

The Ultimate T-Shirt Quilt with Winnie Fleming

Learn to Quilt: Charming Baby Quilt with Amy Gibson

Machine Embroidery With Terrycloth and More with Deborah Jones

Getting Started With Upholstery with Cynthia Bleskachek

Professional Slipcovering Techniques with Tammy Paradoski

Family Photography: Candid Moments & Storytelling with Kirk Tuck

Pet Photography with Norah Levine