The new week starts tomorrow? Are you ready in the kitchen? Take these easy steps to get organized for the week ahead so you can eat well.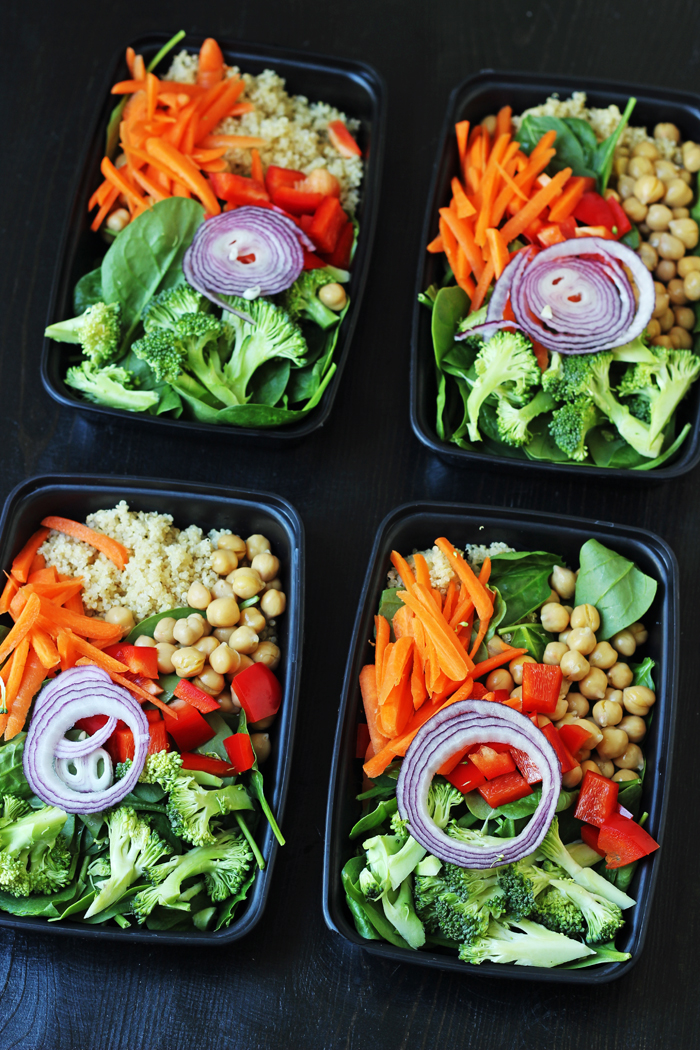 With the new week (and month) starting tomorrow, now's a great time to do a little prep work in the kitchen. In just an hour or two on a Sunday afternoon, you can get organized for the week ahead and set yourself up for success — to eat well without losing your wallet!
Meal planning, prep, and execution doesn't have to be burdensome or tiresome. You just need a few easy strategies to get you started in the right direction.
Whether you're looking to get simple, whole foods meals on the table or following a special diet like a Whole 30, that prep work can pay off in big dividends throughout the week, including "hanger management."
Get Organized for the Week Ahead
1. Tidy up the kitchen.
Have you checked the status of your fridge, freezer, and cupboards? Is it due for a big clean out? While it's not always the most fun task, it makes a huge difference in your kitchen's performance.
Dump out what's old, straighten what's out of place, and wipe things down. Not only will you know what you have for step 2, but it will also be easier to find all the ingredients when you need them.
2. Plan out your meals.
In your clean sweep, you probably did a mental inventory of what you have on hand. Those ingredients are the building blocks of your meal planning this week. What means can you make with what you have on hand?
Once you've jotted those down on your list, check what's on sale at your favorite shop. Create a comprehensive meal plan and grocery list for all meals of the day for all days of the week. You don't want to come home with ingredients for the week's dinners without having stuff on hand for breakfasts.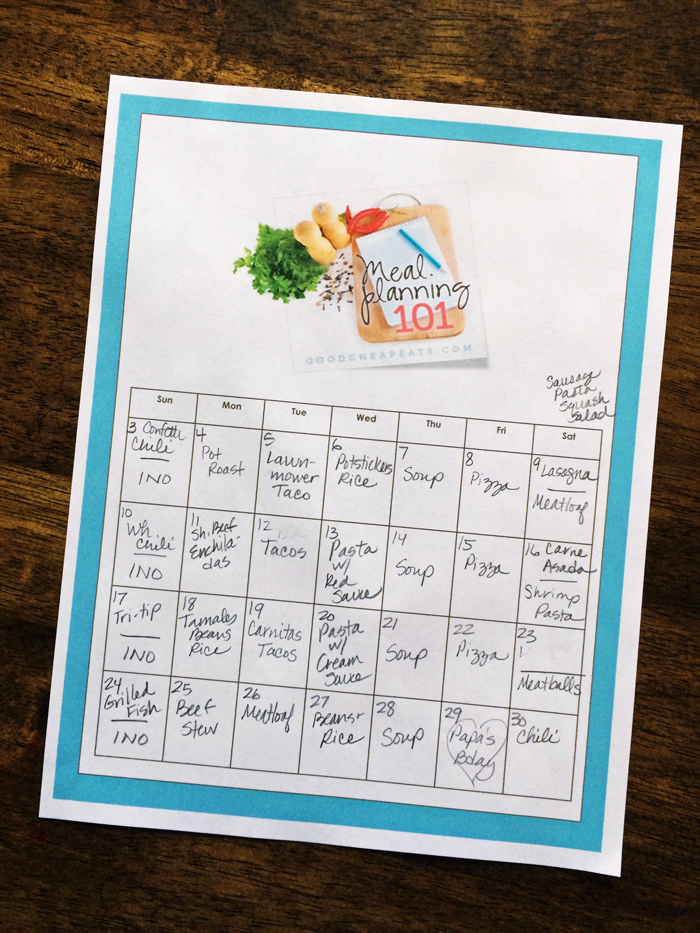 Even if you don't have a day-by-day meal plan, have some sense of 21 meals for the week. Put little stars next to the items that you can prep somewhat in advance.
If you're feeling fancy, let me do the meal planning for you. Check out my current Month of Meals plan here.
3. Hit the store.
On Sundays, I typically choose one store where I can get most of the things I'll need for the week. That way, I'm not fighting the crowds in multiple locations. Get what you need and get home!
Once home, it should be easy to put things away since you already cleaned the kitchen cupboards and fridge. Do it right away so you don't have to think about it…. except leave out the items that you can prep ahead right now.
4. Do some fast chopping.
If you've planned your meals, you'll have an idea of what can be prepped ahead of time. (Hint: in my deluxe meal plans, I make this list for you.) By having cheese shredded, onions chopped, and peppers sliced, meals can come together quickly and easily without a lot of hassle or washing of cutting boards.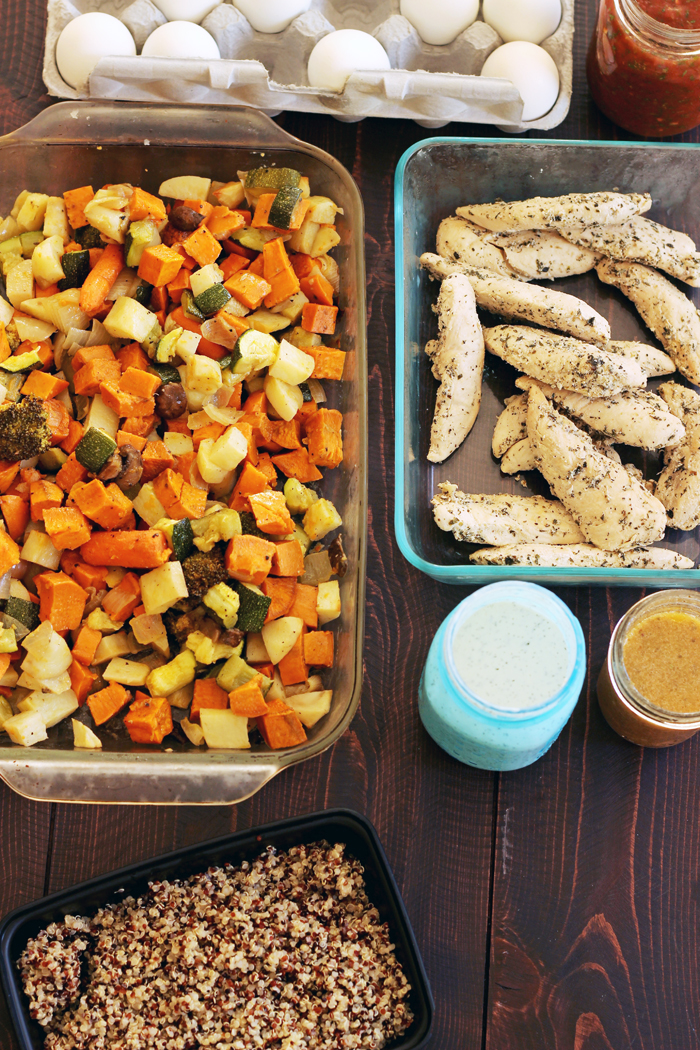 5. Make some meals.
What can you make ahead of time for packing to school, work, or your table at home? I eat most of my meals at home, but I still love pulling a pre-prepped salad out of the fridge and just sitting down to eat.
These are all great meals to pack ahead:
So, you're all set! Once you do this for a few weeks, you'll find that eating at home is easier, cheaper, and tastier. It will make cooking fun and simple!
6. Get more help in the kitchen!
Need more help on the prep side of things. Check out my Month of Meals meal planning series. Each meal plan includes 30 recipes, 4 weeks of meal plans, and all the grocery lists, prep-ahead tips, and instruction that you need to eat well, spend less, and enjoy the good life.
Find this Month's meal plan at FishMama.com