Check your Kindle Matchbook account to see what Kindle books you're eligible to buy at a discount! You might find your favorite cookbooks to keep always.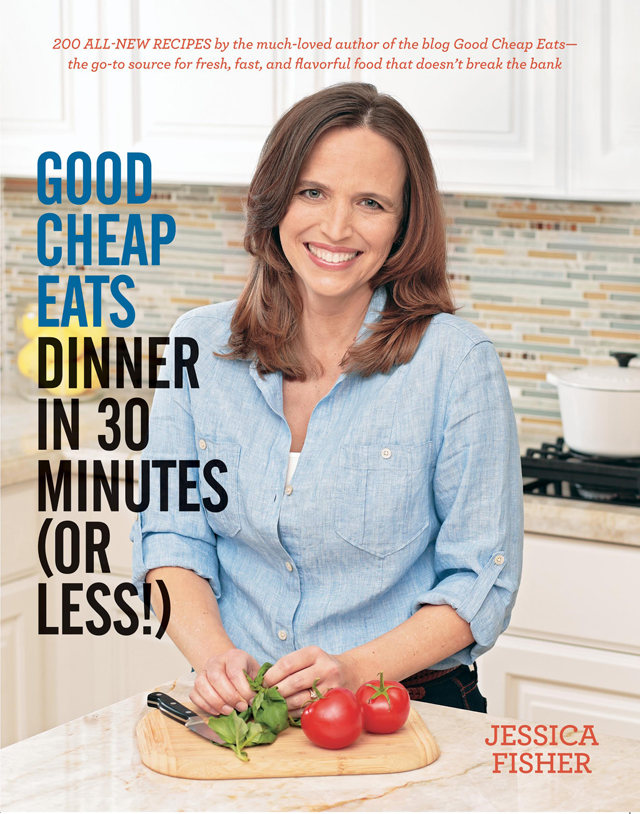 Have you purchased one of my cookbooks? Thank you for your support! I can't tell you how much I appreciate the fact that you would invest in one of my recipe collections. A lot of love — as well as blood, sweat, and tears — went into them, and I'm always so thrilled when I hear that you're enjoying them.
If you bought a copy of any of my books via Amazon, I'd urge you to check out your Kindle Matchbook.
Kindle Matchbook is an Amazon program that allows you to buy the Kindle versions of books you've bought in the past — at a discounted rate! These Kindle copies are available for 99 cents to $2.99! 
Recently, the Jessica Fisher suite of cookbooks 🙂 showed up in my Kindle Matchbook account. That means I was able to buy the Kindle versions of the books I didn't already have on my phone for less than $3 each!
(Yes, cookbook authors do have to buy their own books!)
I'm guessing that this might be available to you, too! Here are the books that showed up in my Kindle Matchbook:
I can't promise what will be in your Matchbook, but it's worth taking a look!
Get My Kindle Cookbooks at a Big Discount with Kindle Matchbook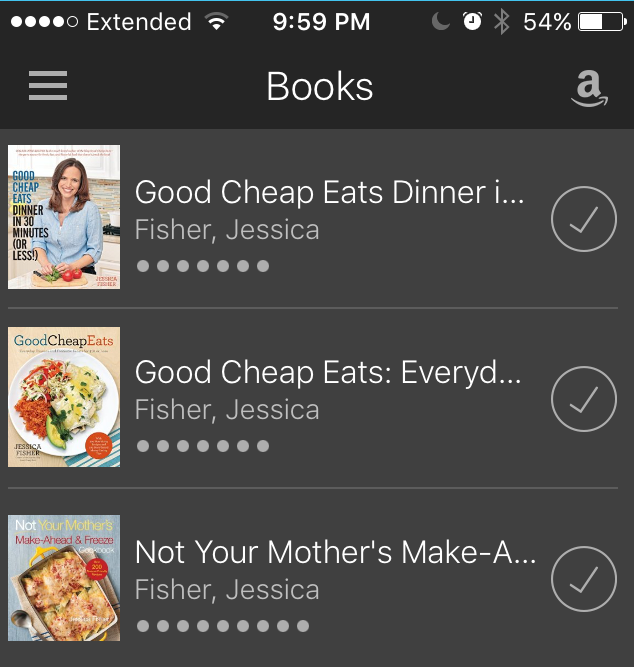 So, why would you want the Kindle version when you already have a paperback copy?
:: Maybe you lend your book out to friends and you want a backup copy.
:: Maybe you lent your book to a friend and she seems to have "lost" it. Ahem.
:: Maybe you want to have the book with you when you're at the grocery store. You know you only have 30 minutes to get dinner together and since you have the Kindle app on your phone, you can look up the needed ingredients in a flash.
:: Maybe you are stuck in line, at an office, in the DMV with time to kill, and you get the brilliant idea to plan a freezer cooking session. Your wait time will fly by as you drool over the recipes you're gonna fix when you finally get out of there.
:: Maybe you want to move to digital, but don't want to spend the money reinvesting in more books. Well, 3 bucks doesn't seem too outrageous, does it?
If you fall into one of these categories, hop on over to your Kindle Matchbook account and see what goodies await you. Your selection may differ from mine, but you may be very pleasantly surprised!
Have you used Kindle Matchbook yet?
Psst. For other ways that you can save with Amazon, read my post on Life as Mom: 6 Ways We Save with Amazon.