Are you looking for some inspiration in the kitchen? Want to eat well AND spend less? These books can help you pull it off!
I don't know about you, but I love reading about food. In college when I broke my jaw and was on a liquid diet for 8 weeks, I read cookbooks. True story. My roommates thought I was torturing myself, but really I was just making plans. And dreaming of a better future.
I find that good books about food, particularly those with great recipes and mouth-watering pictures inspire and motivate me to get cooking in the kitchen.
This week, I've got 8 great food books to do just that!
8 Great Books to Help You Eat Well and Spend Less
Be sure to scroll down to the end to see how you can buy all eight for a GREAT price!
I loved Easy Homemade when Mandi first wrote it, and I love it still. If you want to get away from processed foods and start making things from scratch, this is a great guide to do so. Mandi shows you how to make regular pantry staples easily and affordably.
From homemade electrolyte drinks to salad dressing to mustard and peanut butter, you will be able to whip up all your regular buys from scratch. You'll save money and eat better food, too.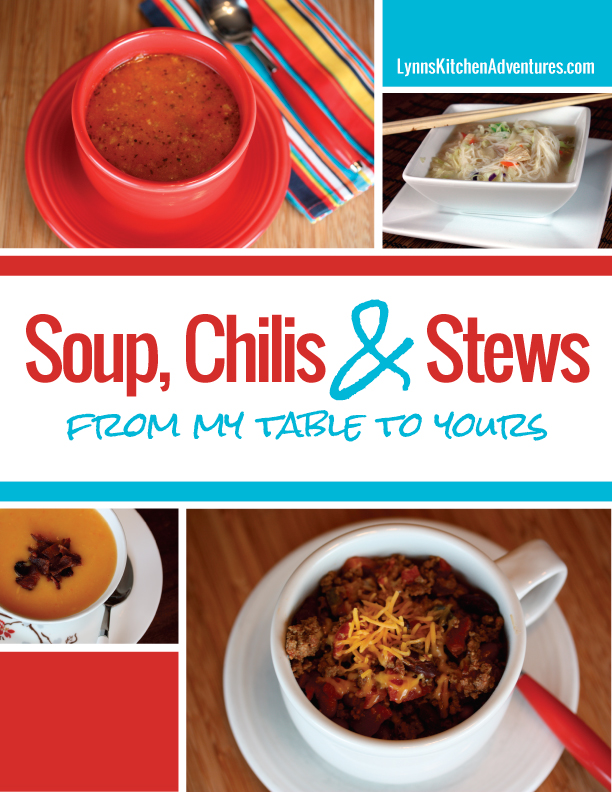 Lynn and I go way back, into the dark ages of blogging. We talk or text on a weekly, if not daily basis. And we often talk about food. We have the same quirks and peeves about food preparation… aka our way is the right one. 😉  I know that when I make a recipe of Lynn's, it will turn out like it should.
She's put together a delicious collection of soups, stews, and chilis that will make your mouth water, including Panera Bread Broccoli Soup (one of my favorites!) and Chicken Enchilada Soup. Yum!
If you're someone who packs school lunches every day, my guess is that you're about ready for a break, aren't you? This book can get you through the end of the school year in style! Healthy School Lunches Made Simple is an 8-week meal plan and lunch-making guide for busy families.
I particularly love the templates provided for helping kids put together lunches that are good for them! I could easily see handing this book off to my 9yo daughter to dream up fun lunches for herself and her sister.
I've never really been much of a chia seed fan, but Healthy Make-Ahead Breakfast Recipes by Kelly Roenicke has me reconsidering. This book is chock full of mouth-watering recipes to make breakfast in advance. You — or your kids — can be eating before the coffee's even brewed!
No-Bake Sunbutter Granola Bars, Apple Cinnamon Overnight Oats, and Strawberries and Cream Chia Seed Pudding have caught my eye.
Kids Cook Real Food Recipe Ebook by Katie Kimball
A complement to Katie's online course, Kids Cook Real Food, this Recipe Ebook provides the foundation for your child's (or grandchild's) success in the kitchen. They will learn to make a wide range of real foods, from snacks to main dishes to sides to desserts. We don't need no mixes and cans here!
Many of the recipes are gluten-free or grain-free, making them suitable for all the friends and neighbors to enjoy. I'm going to be going through the course with my U12 crowd this summer.
If you get the Good Cheap Eats newsletter, then you've already heard that we're scaling back on dessert at our house. Kids (of all ages!) have been indulging in a few too many jelly bellies, chocolate chips, and other sweet things. We're not outlawing dessert all together, but we are going to make our desserts a little more meaningful.
Enter Cake Stand by Quinn Veon. Each of the 30 cakes looks amazing. Talk about meaningful dessert. I can't wait until this Whole 30 is done so I can dig in! Toasted Coconut Cream Pound Cake is going at the top of the list!
Be sure to read the intro sections of the book because Quinn gives you lots of tips on how to make your baking a success, including how to modify sweeteners, etc. My scratch cakes often bomb, so I appreciate the coaching.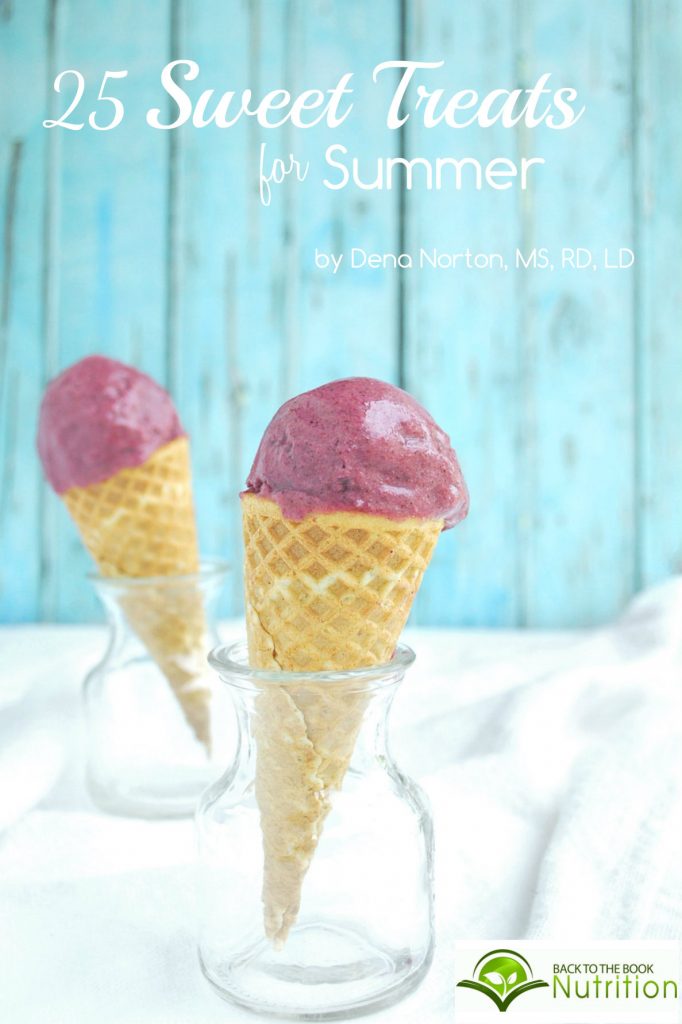 25 Sweet Treats for Summer by Dena Norton
I'm super jazzed to dig into 25 Sweet Treats for Summer. With recipes developed by a nutritionist, this book features some really great recipes and "intentional desserts" for the upcoming weeks and months when ice cream is in order.
Many of the recipes will suit a variety of diets and allergies, so this is a great little addition to your summer repertoire of fun and entertaining!

A Month of (Good Enough for) Company Meals by Yours Truly (ME!)
You might recall this meal plan from last year. A Month of (Good Enough for) Company Meals provides 30 recipes and meal plans plus 4 weeks of grocery lists and prep-ahead tips to prepare meals that are perfect for week nights, but also "good enough" for company.
Never worry about what to feed guests! This guide has it all, including tips for everything from appetizers to dessert.
This meal plan is no longer for sale, but there's a new meal plan each month. Check out what's available this month!