This month we are eating down the pantry to save money and reduce food waste. Join me every day for the Pantry Challenge!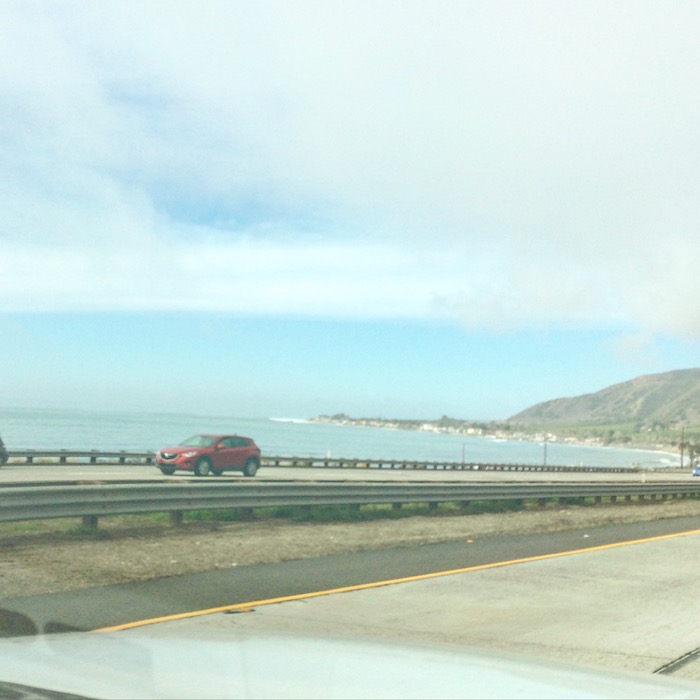 Sorry for the quiet over the weekend. We actually took time out of the Pantry Challenge to go visit family. My nieces had a birthday party yesterday so we drove to Santa Barbara to spend time with Getskows. Then we kept driving another 30 miles to my in-laws to spend the night. We got home this afternoon at lunchtime.
We had beautiful weather up and down the coast, and not so crazy traffic, either. For a whirlwind trip, it wasn't too bad!
Needless to say, other people fed us, including the lovely folks at In-N-Out where we picked up our traditional Sunday meal to go.
Tonight we grilled tri-tip, the last of the protein from the freezer. I also stopped at Trader Joe's and got some small basics to get us through. Need to do a whole new meal plan for the week, and hopefully use up some more random things. But for the termite tent, I would be done! At least mentally!
Saturday Pantry Challenge
Breakfast: Bagels and snacks in the car
Lunch: My sister's cooking
Dinner: Pizza with my inlaws
Sunday Pantry Challenge
Breakfast: My inlaws' cooking
Lunch: In-N-Out Burger (our regular Sunday meal)
Dinner: Grilled Tri-tip, Potatoes, Salad.
How's the Pantry Challenge going for YOU?