This month we are eating down the pantry to save money and reduce food waste. Join me every day for the Pantry Challenge!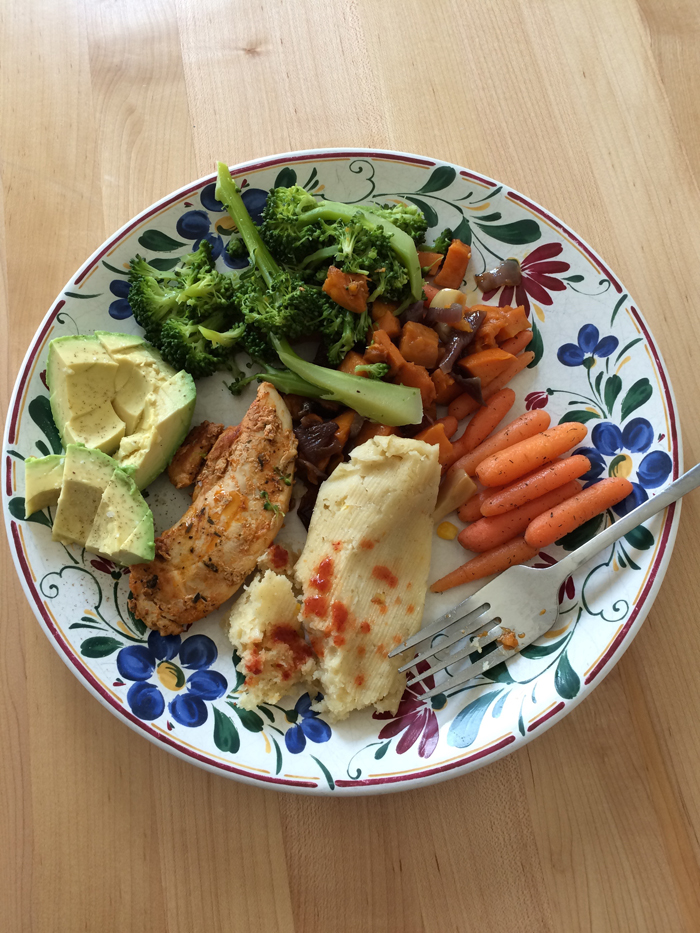 Sorry for no update yesterday. Date night and a family viewing of Hotel Transylvania 2 was all I had the mind for. So, today you get a twofer! If I can remember what we ate yesterday….
Day 10 (Wednesday)
Wednesday was on the boring side, actually. The fridge is looking bare and the fruit and veg supply are dwindling. FishPapa and I picked up two gallons of milk while we were out as well as a bag of rice. I resisted everything else at Trader Joe's!
Breakfast: Granola, fruit
Lunch: Tamales from the freezer, leftovers
Dinner: Date night for the parents; Pasta with Red Sauce, carrots for the kids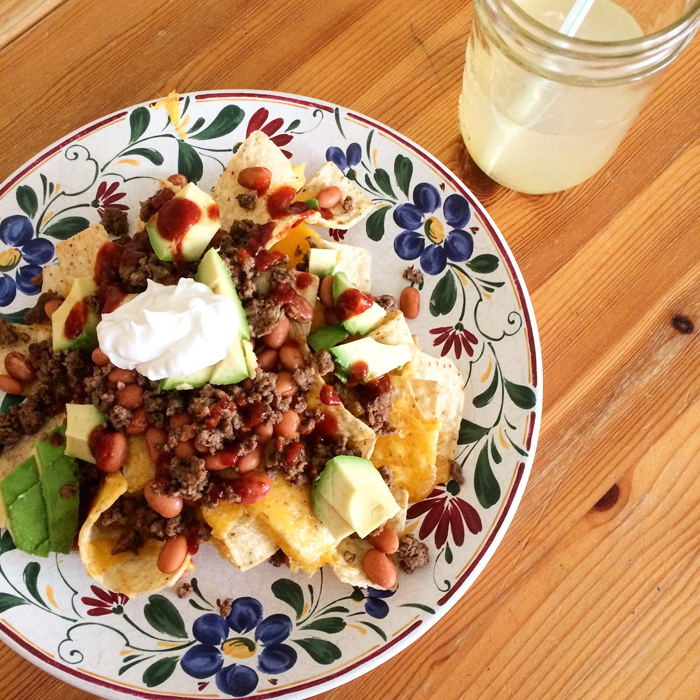 Day 11 (Thursday)
I had thawed some frozen pumpkin the other day and realized I needed to use it up. So, I took a pancake recipe from the new cookbook and adapted it for pumpkin instead of banana. There were a few leftover which probably means the kids didn't love them as much as other pancakes, but they ate them! The Nutella helped.
Lunch was Nachos! My kids love nachos. We didn't have everything I would normally put on them, but enough to make it work.
Tonight was dinner with Dad so my husband and one child were gone. I made a Minestrone Soup and snuck in a jar of mystery sauce from the freezer. Turns out it was a vegetable-beef bolognese. Score. I made cornbread to go with. Child who doesn't love tomato had leftover ground beef and beans from lunch.
Breakfast: Pumpkin Pancakes
Lunch: Nachos with Ground Beef, Cheese, and Pintos
Dinner: Pantry Challenge Minestrone Soup, Cornbread
Snacks: Snowball Cookies from the Freezer
How is YOUR pantry challenge going?