This month we are eating down the pantry to save money and reduce food waste. Join me every day for the Pantry Challenge!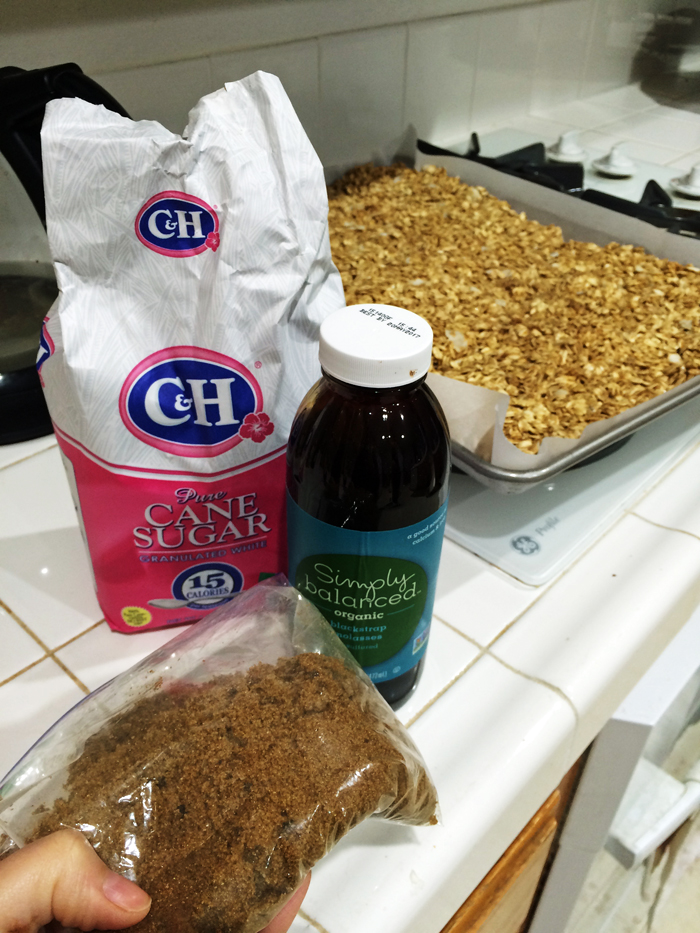 Hey you guys! Just a quick post checking in. I know that by Day 9 a Pantry Challenge doesn't seem very exciting. And the winter light certainly doesn't do my food shots any favors. Sorry about that. But, we're plugging away. I really want to get that freezer empty!
Today I was thrilled once again with the whole "sugar + molasses = brown sugar" thing. I haven't bought any more brown sugar, but we've MADE brown sugar with what we have. Case in point: today's batch of granola. Yum! I made the Coconut Ginger Granola from the Good Cheap Eats Cookbook. Super yum! And there's still some left for parfaits tomorrow. Yay!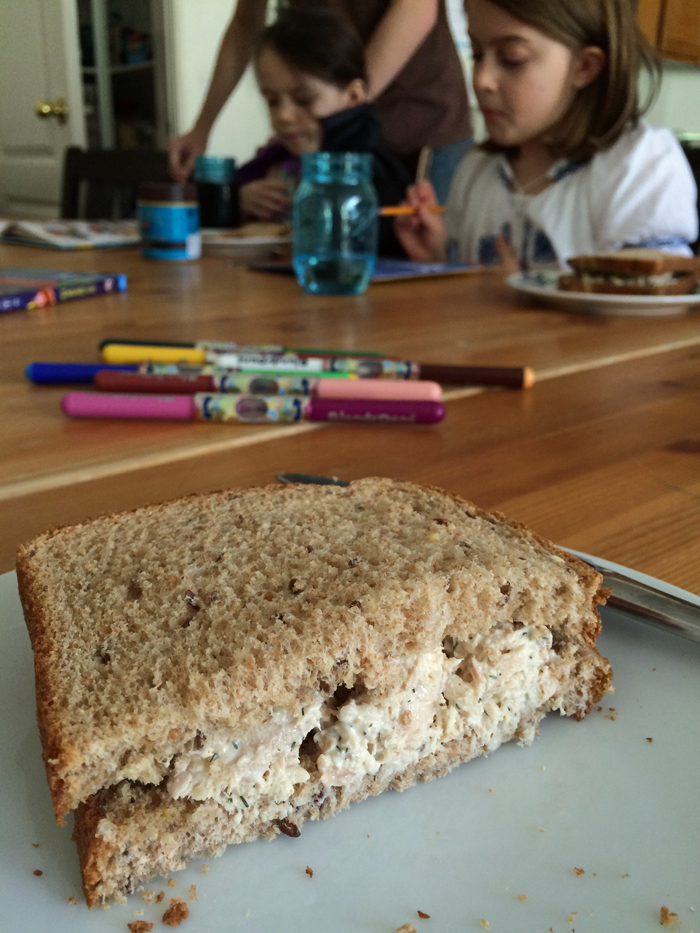 While I was making the run to the train some of the boys made toast and eggs. Problem was that that bread was earmarked for tuna sandwiches so some boys had their tuna salad on crackers instead. Oops! No harm done, they still ate.
Dinner was a family affair. The Tortilla Team (FishPapa and the girls) made a big batch of tortillas. I had made shredded beef in the crockpot and then added some homemade pico de gallo, Mexican Rice, beans, and an avocado. It was all really yummy!
Breakfast: Coconut Ginger Granola, Milk, Eggs, Toast
Lunch: Tuna Salad Sandwiches
Dinner: Shredded Beef Tacos, Mexican Rice, Pico de Gallo
How is YOUR pantry challenge going?