This month we are eating down the pantry to save money and reduce food waste. Join me every day for the Pantry Challenge!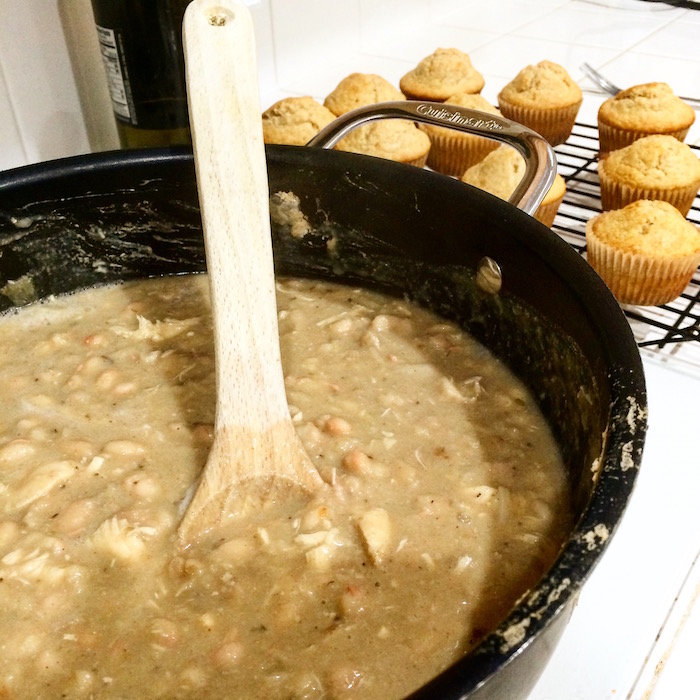 Today was my day to chill. I have been trying to make that more of a habit over the last few months. But in the afternoon lull of activity, I couldn't help but hop on and jump into the comments of some of the past posts. You guys are so amazing! I'm really proud of the work you're doing in your kitchens to feed your families and reduce waste. Yay!
This morning FishBoy13 and I made whole wheat pancakes. We mixed the batter together — I'm trying to get the boys up to speed on their skills — and while he cooked them, I ran to the store. I guess that means I skipped breakfast. Oops. But, I had Walmart and Sprouts on my lists and I wanted to avoid the crowds. I bought flour, coffee, mayo, pepperoni, and eggs at the former and a bunch of fresh veg at the latter.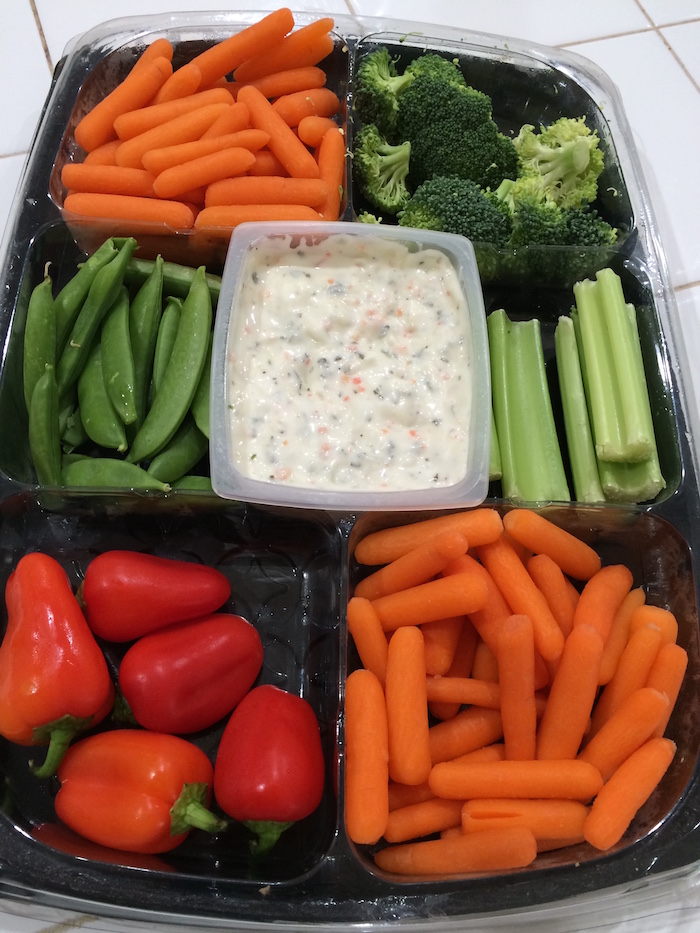 I couldn't resist grabbing the $5 vegetable tray at Sprouts. All the work was done for me at the same price as buying all the items separately. I realized later they must have priced it that way for football games today. So while we watched the games on my husband's phone (attached to the computer), we devoured the veggie tray. Lunch was Chicken Chili from the freezer and corn muffins. We have so much cornmeal, it's not even funny!
In a bit I'm running out to In-N-Out Burger for our planned take out dinner. Then we're gonna do a whole house tidy and watch Sherlock. It's streaming free on PBS tonight at 7pm PST if you're interested. 😉
Breakfast: Pancakes with nutella
Lunch: Chicken Chili, corn muffins, veggie tray
Dinner: INO
How is the Pantry Challenge going for YOU?