This month we are eating down the pantry to save money and reduce food waste. Join me every day for the Pantry Challenge!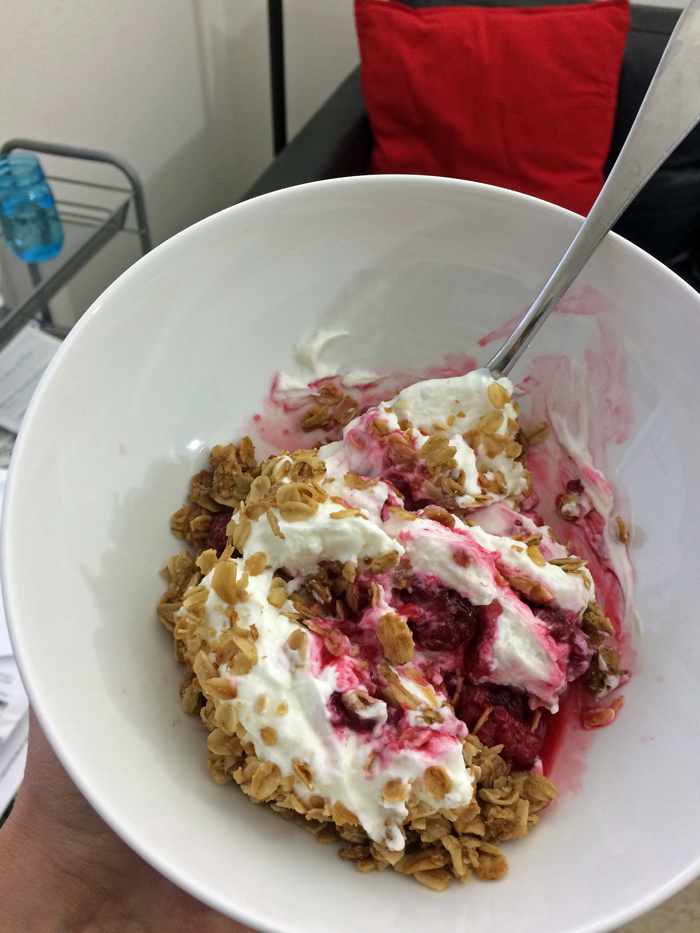 These days just fly by in a whirlwind. They've been weird days, too. Woken by an earthquake and surprised by pouring rain and some backyard flooding, I realize that it's the California I grew up in showing itself after months of drought. Rainy days seem to go by faster for some reason.
Breakfast: Raspberry Baked Oatmeal, Granola Yogurt Parfait
This morning I made a Raspberry Baked Oatmeal for the kids and a Granola Yogurt Parfait for myself. The granola has been around awhile and I worried that it might not be crunchy enough, but it was fine in the parfait. Super yummy breakfast.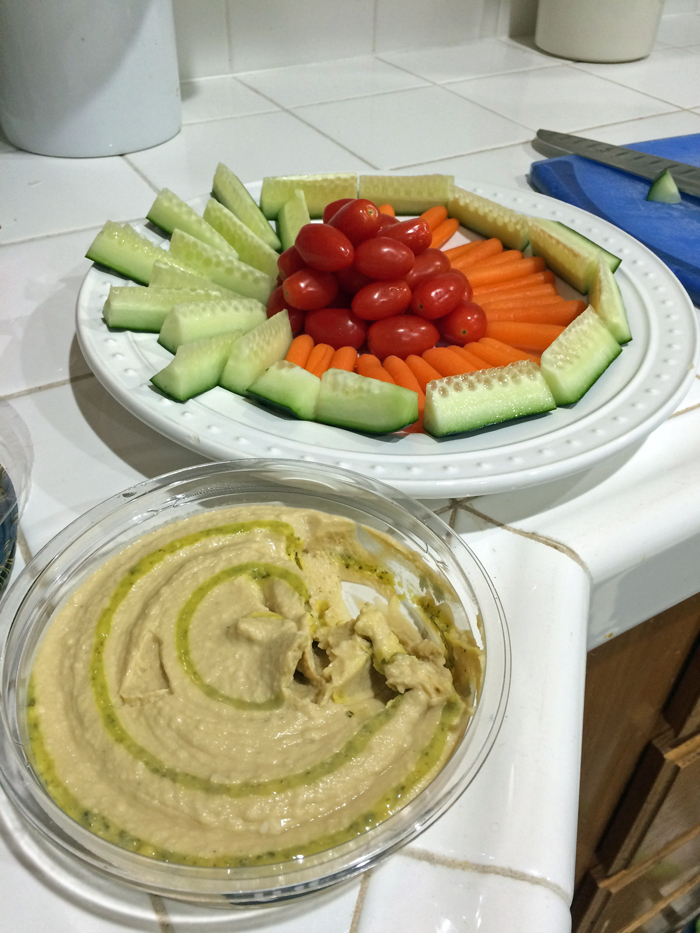 Lunch: Snacky Lunch
I've been really good about packing my husband a lunch every day this week. Today he took leftover casserole from last night. Those at home had a snacky lunch with some random cheese, meats, and veg in the fridge. We also had a new pack of hummus leftover from New Year's. My 9yo made the veggie tray. Love it!
Dinner: Potstickers and Rice
Tonight was date night, so FishPapa and I went to Chipotle. The kids had potstickers and rice at home.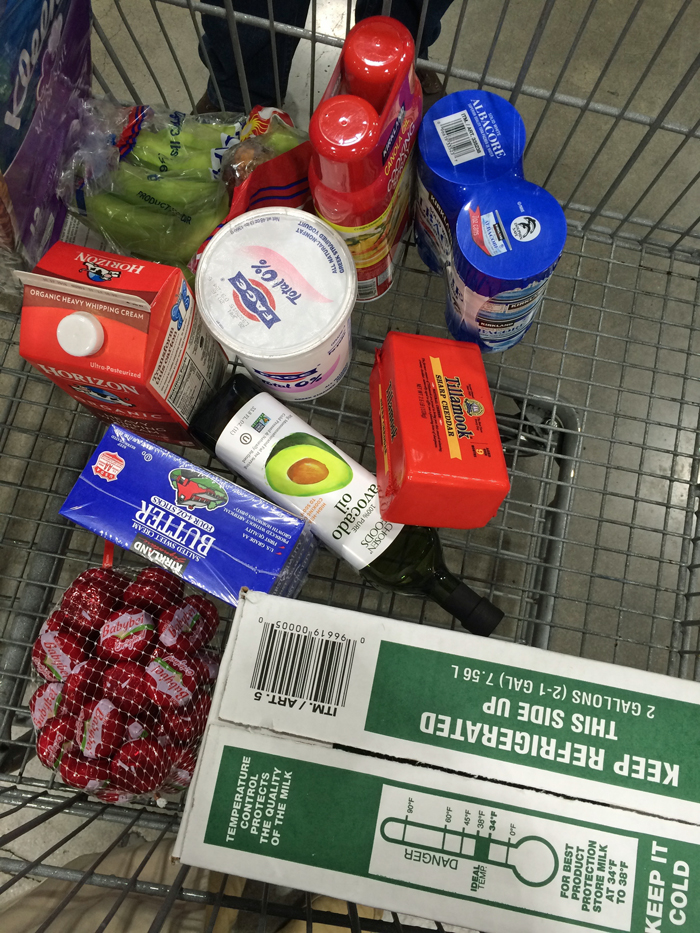 We also cruised by Costco for gas and a few items to help us get through the month. It was so hard to be in Costco and not fill the cart! But, we did okay. This is almost my smallest Costco trip ever. (I'll report on my shopping so far on Saturday.)
Overall, we're doing fine. I'm seeing a little space on the pantry shelves, but it's the freezer that really needs to get moving. Sigh.
How did your Pantry Challenge go today?