This month we are eating down the pantry to save money and reduce food waste. Join me every day for the Pantry Challenge!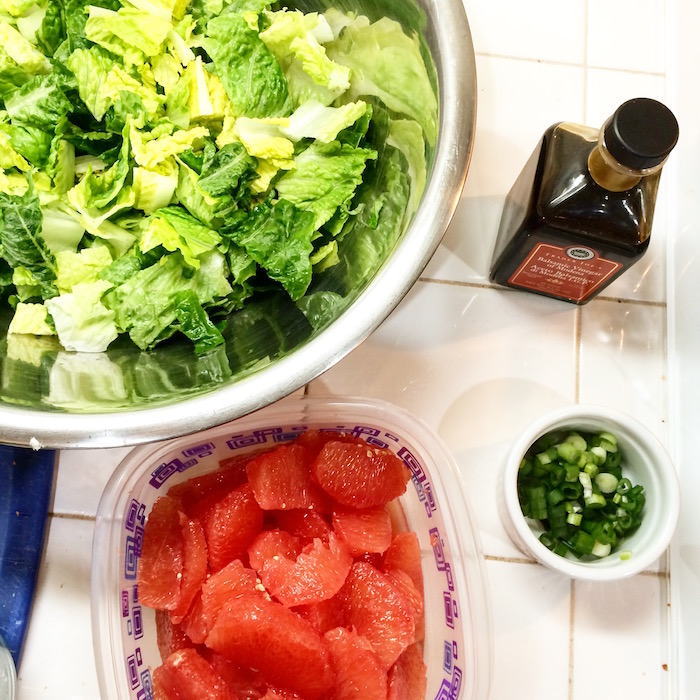 This update will be short and sweet since I'm exhausted. Didn't get in my exercise today and that seems to make a really big difference.
I was, however, able to do not one, but TWO kitchen periscopes today! You can find them here and here, including the How to Section Grapefruit  demo. I also fed my people. 
Most things were using up what we had on hand. The chicken and potatoes were "new" however, since we've run out of all proteins and vegetables.
Breakfast: Yogurt Pancakes from the Good Cheap Eats cookbook
Lunch: Pantry Challenge Minestrone, using up all the little bags of rice and the drippings and from Friday's pot roast
Dinner: Roast Chicken and Vegetables, Salad with Grapefruit, Cherry Crumble
How is the Challenge going for YOU?