This month we are eating down the pantry to save money and reduce food waste. Join me every day for the Pantry Challenge!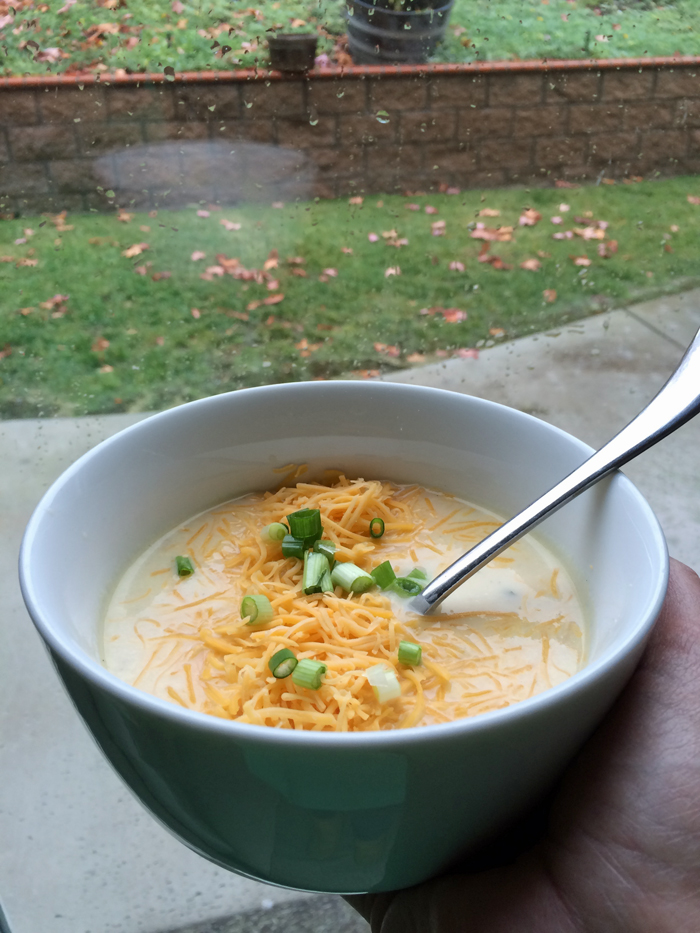 It was a beautiful rainy day. Like almost all day. And almost a hard rain. So exciting for these here drought-ridden parts. We were supposed to have rain all week, but I'm not sure it's going to play out that way. Regardless, it was a great day to hunker down with a bowl of soup!
I was hoping that one of us would get to Costco before today, so I held off on stocking up on milk when I was at the store over the weekend. However, my kids are milk drinkers! So we were out of milk this morning. That made breakfast a little random.
Breakfast: cereal (without milk), toast with jam, fresh fruit. Mom had Monkey Salad with dark chocolate chips. Ahem. AH-mazing. If you haven't made that yet, you need to!
I stopped at the store while I was out in the morning and just bought two gallons. I didn't even look anywhere else in the store. I know better than that. When the mail came, I didn't even look at the sales ads!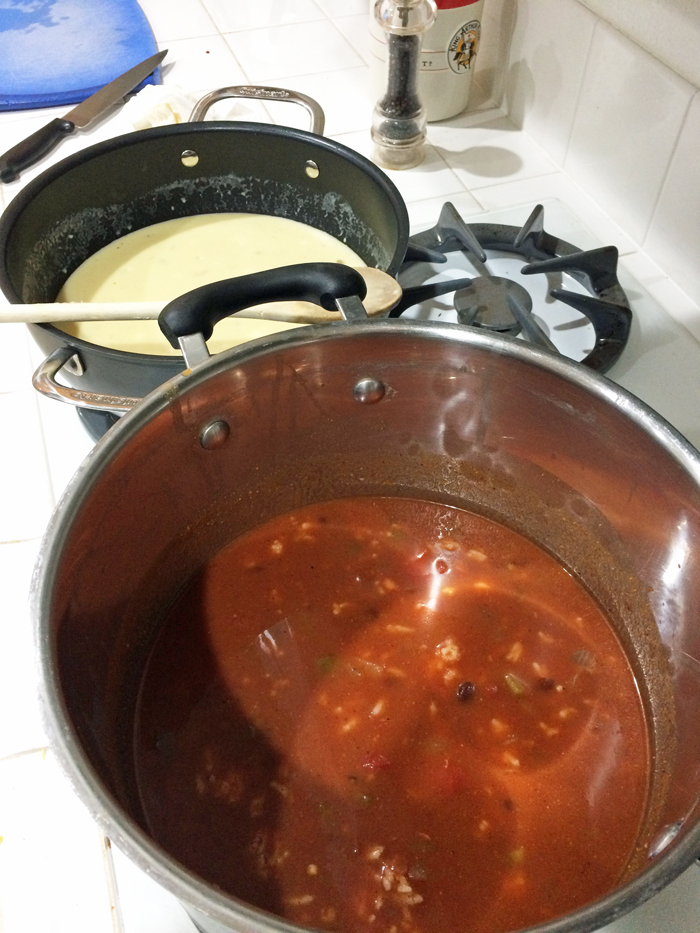 Lunch: Rice and Bean Soup and Potato Soup.
For lunch I got a little creative with leftovers and made two pots of soup. Leftover chili and rice went into one pot with some chicken broth, tomato sauce, and the drippings from last night's pot roast. I would have added the pot roast I saved but someone ate it!
Leftover mashed potatoes and a little bit of homemade potato soup went into another pot with more chicken broth for a thinner potato soup.
I made homemade Buttermilk Cornbread, too.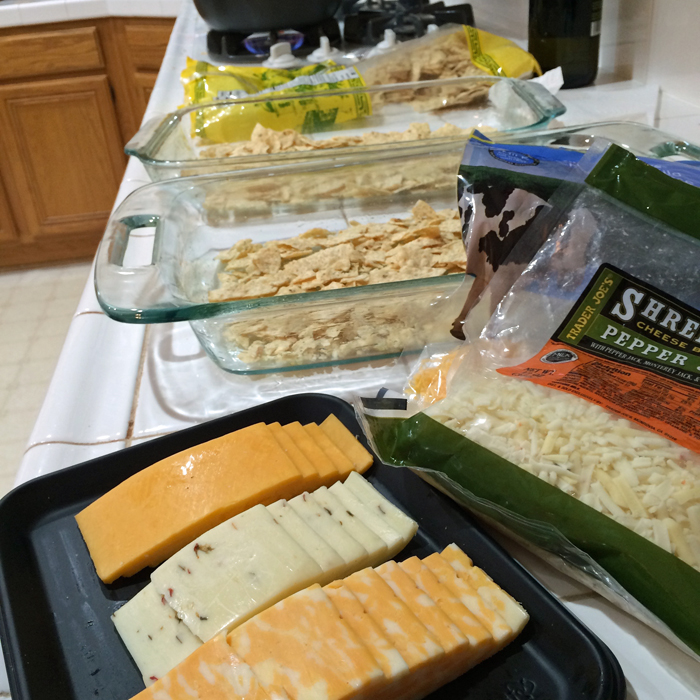 Also on my Costco list is cheddar cheese. Oops. So, when I saw that we didn't have much cheese for Lawnmower Taco, I improvised. I'd bought a cheese tray for New Year's that still had quite a bit remaining. I used the slices (cheddar, colby jack, and pepper jack) for the casseroles and it worked perfectly!
Since I didn't want to take the time to thaw the lemon juice I have in the freezer, I used lime juice in the caesar salad. That was good, but a little more tart than usual since I didn't measure. Oops. Me and my tartness this week!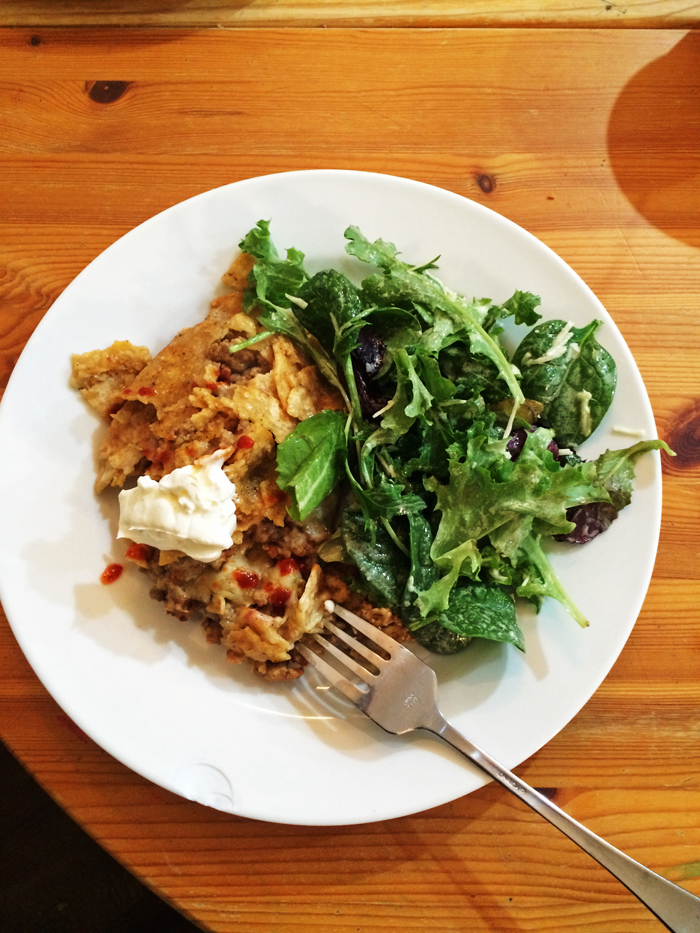 Dinner was tasty, nonetheless!
Dinner: Lawnmower Taco and Caesar Salad
How did your Pantry Challenge go today?