This month we are eating down the pantry to save money and reduce food waste. Join me every day for the Pantry Challenge!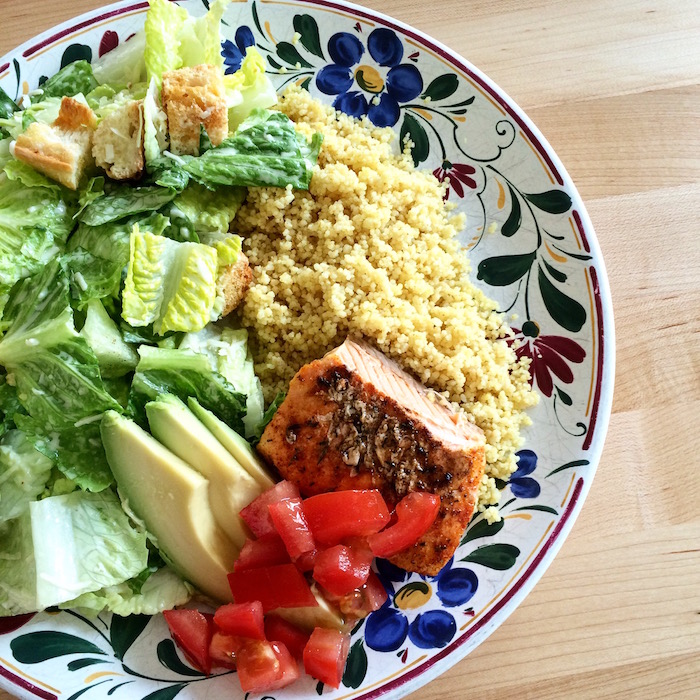 Hey! We're at the halfway mark. Whew. Usually this is when I call it quits because I'm too worn out. But, seeing as I really don't want to bag up a ton of food when the house is tenting, we're keeping on keeping on.
Today I crafted a new meal plan for the week and did a little grocery shopping for produce, milk, and a few packaged items that we were out of like coffee and olive oil. We should be set for the week, but I have a fairly sizeable baking list to knock out.
As a halfway celebration today, I chose to splurge on baguette at the French bakery for breakfast. We made a nice homemade lunch and topped off the weekend with our regular In-N-Out Burger.
Twas a good day!
Breakfast: Petit Dejeuner
Lunch: Grilled Cajun Salmon, Couscous, Caesar Salad
Dinner: Sunday night burgers
How's YOUR Pantry Challenge going?