There's only one week left in January! Get A Month of Meals: Protein Style while it's available.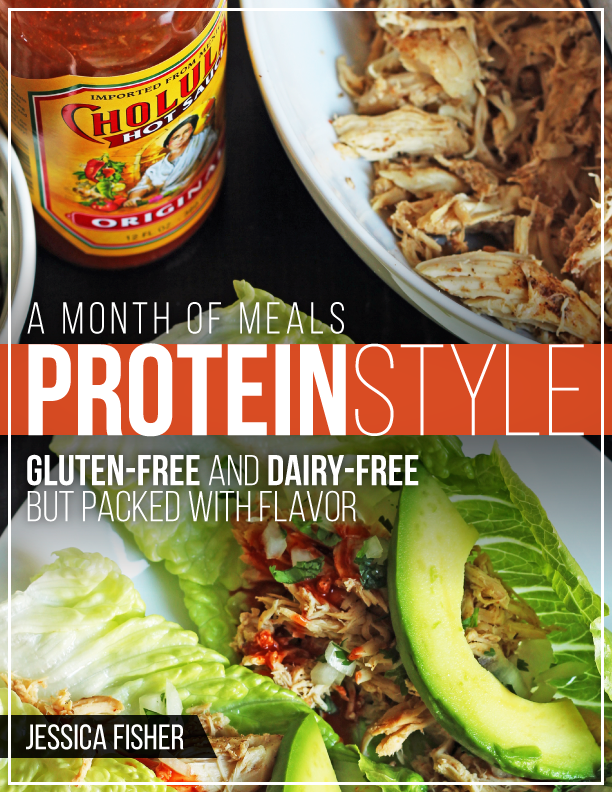 A lot of people have asked me what my strategy is going to be for grocery shopping once the pantry challenge is done. I'll be sharing that in a dedicated post next week. For now I can say that very intentional meal planning and shopping as well as a healthier, more-veg and protein bent are part of the plan.
If that's the case for you, too, you might want to grab this digital download, A Month of Meals Protein Style. It's got everything you need to be intentional about your meal planning and shopping as well as get you plenty of veg and protein.
The meal plan is only available for another week, so consider this your official reminder. Here's what you'll get in the meal plan:
January's Month of Meals: Protein Style is designed to help you focus on the veg and lean protein and take a little break from all the heavy.

You'll receive the following:
4 weeks of menus that are easy enough for weeknights and plenty healthy
4 weekly grocery lists
a monthly grocery list to help you make good use of sales
suggestions for homemade condiments and sauces
prep tips to make it all come together easily
Plus
all the recipes are dairy, gluten, grain, legume, sugar, soy, and alcohol free. This is ideal when you're dealing with food allergies in the household or want to try out a Whole 30 or paleo diet.
The work's all done for you!

This meal plan goes off the shelf after January 31, 2016.