Back for a limited time, a Month of 30-Minute Meals to help you eat real quick, real good, and real cheap.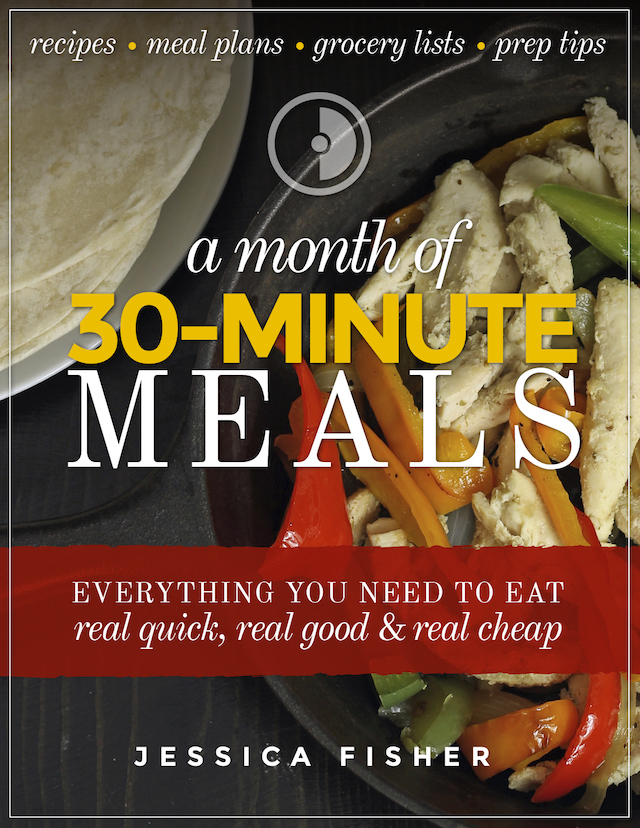 It's been almost a year since I started developing "The Month of" meal plans. It always makes me hungry to work on a meal plan. They're full of some of my favorite family recipes.
There have been quite a few themes to work on over the last six months or so. We've covered all these tasty topics:
Back by Popular Demand: A Month of 30-Minute Meals!
So many folks were disappointed when they missed grabbing this meal plan last July. So, to celebrate leap year, or Super Bowl, or something, A Month of 30-Minute Meals is back for February!
Here's what you'll get in each Month of Meals:
30 recipes selected around a theme. All are budget- and family-friendly. The recipes are included in the book so you won't have to be clicking around to find them. It's all in the document. This month's theme is 30-minute meals. I've got allergy-friendly and make-ahead plans in the works so stay tuned!
4 weeks of meal plans – organized so that recipes build on one another wherever possible.
5 grocery lists – 1 for each of the four weeks as well as one for the entire month so you can shop in advance, taking advantage of sale pricing and knowing that you really will use up that whole jar of sundries tomatoes.
side-dish suggestions – five bonus recipes and links to others to help you make dinners quick and easy.
homemade alternative ideas – substitutions for commercially made items
weekly prep tips – list of things that can be made in advance and guidance to stretch your dollar as well as your kitchen time.
leftover alerts – "catch all meals" plus ideas for what to make with little bits of leftovers so you don't waste anything.