Take a break from meal planning. The Month of Meals series can help YOU take a load off.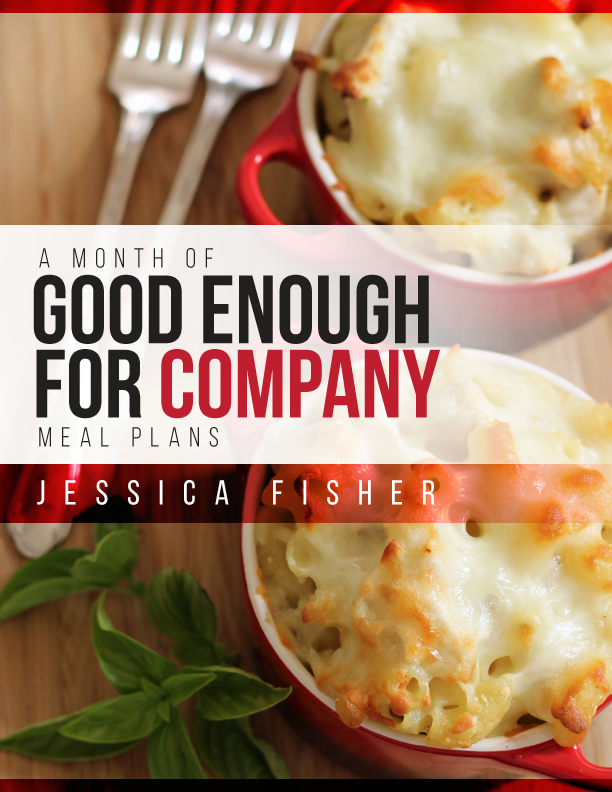 Head's up! The month is about to close and that means that this month's meal plan, A Month of Good Enough for Company Meal Plans will be sliding off the shelf.
You can still buy the meal plan – through December 31st. Then it will be gone.
A Month of Meals
The Month of Meals series includes monthlong meal plans that provide you the recipes, grocery lists, prep tips, and organizational strategies to make a month's worth of meals homemade, from scratch, for cheap.
Past meal plans in the series:
What's in each month of meals:
Each meal plan provides the following
30 menu plans coordinated around a certain theme
four weekly grocery lists plus a month-long grocery list to help you plan ahead and take advantage of sales
make-ahead tips and a prep list to make dinnertime easy-peasy
all the recipes so you have easy access
homemade alternatives so you can save even more at the grocery store

This month's meal plan: A Month of Protein-Style Meal Plans
A new meal plan here, too, which is super fun! I'm very excited about this new one. I've been drooling over it for days.
It's a gluten-free, dairy-free, mostly allergen-free monthlong meal plan. It's perfect if you're doing the Whole 30 or paleo or trying to cut carbs, or just want to focus on protein and veg for awhile after ALL THE SUGAR that is Christmas. I'm super duper excited about it.
What kinda meals do you want?
Readers tell me regularly that these meal plans are saving their bacon come dinner time. We're lining up the production schedule for the new year and want to make sure we've got the meal plans you want to make!
Be sure to let me know in the comments what kind of meal plan you'd like.