Here's how we shopped the week of Christmas. There's still money in the budget — and food in the cupboards. A good place to be!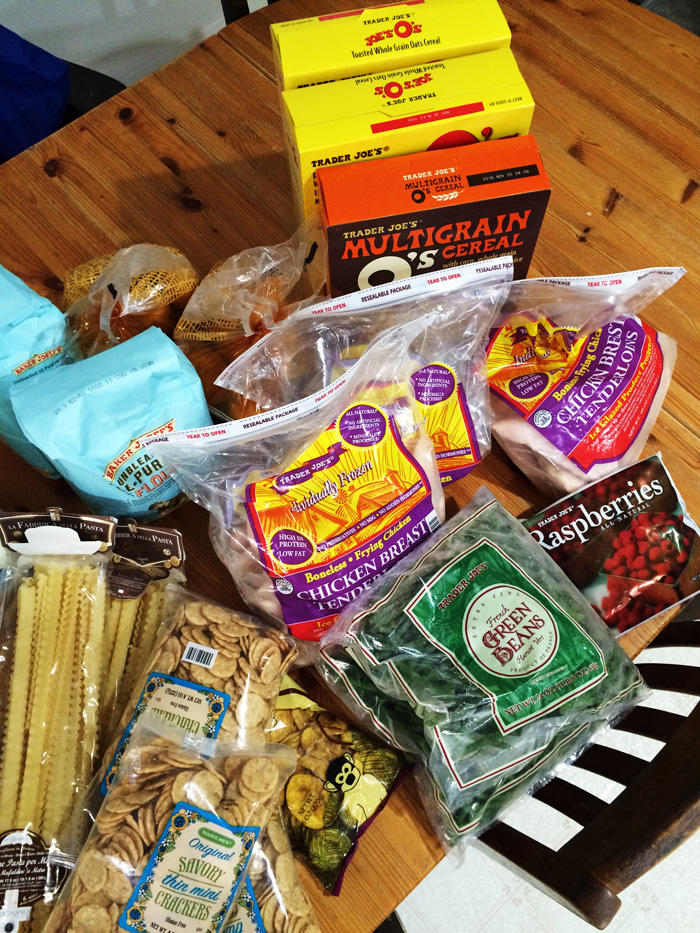 Sometimes I surprise myself. Like this week. When I only went grocery shopping once. Okay, I walked into a second store, but my mom paid and it was just over ten bucks, so we won't count that. Essentially, I shopped for Christmas week in one fell swoop!
And that my friends is a Christmas miracle.
Grocery Geek
Here's the rundown on my shopping this week. As you read, keep in mind who and how I'm shopping:
My grocery shopping profile
To update you on my grocery geekiness:
I'm feeding eight people, ages 52, 43, 18, 15, 13, 11, 9, and 7. Five of those people are males. They eat A LOT!
I'm shooting for a budget of $1200, per the USDA food cost reports the last time I added up for people of our demographics. I live in Southern California where produce is cheap, but meat and dairy are not.
I'm trying to feed us mostly unprocessed foods, with a few "healthier" convenience items thrown in and a junk food splurge* here and there.
I work at home and teach six kids, so I don't have as much time for fiddling in the kitchen as I would like.
I no longer use coupons on a regular basis, though I do love the coupons that Ralphs offers.
I have at least ten grocery stores within 5.5 miles of my house. It is easy (for better or for worse) to stop at several stores to get the best deals.
We mostly eat at home. My husband often packs lunch and breakfast to work, but sometimes has lunch out. We eat out for a date once a week. FishPapa takes one child out to "dinner with dad" once a week. We eat out as a family on average once a week.
Obviously, your mileage may vary. But, I'm constantly amazed at how well we eat without spending a crazy amount of money.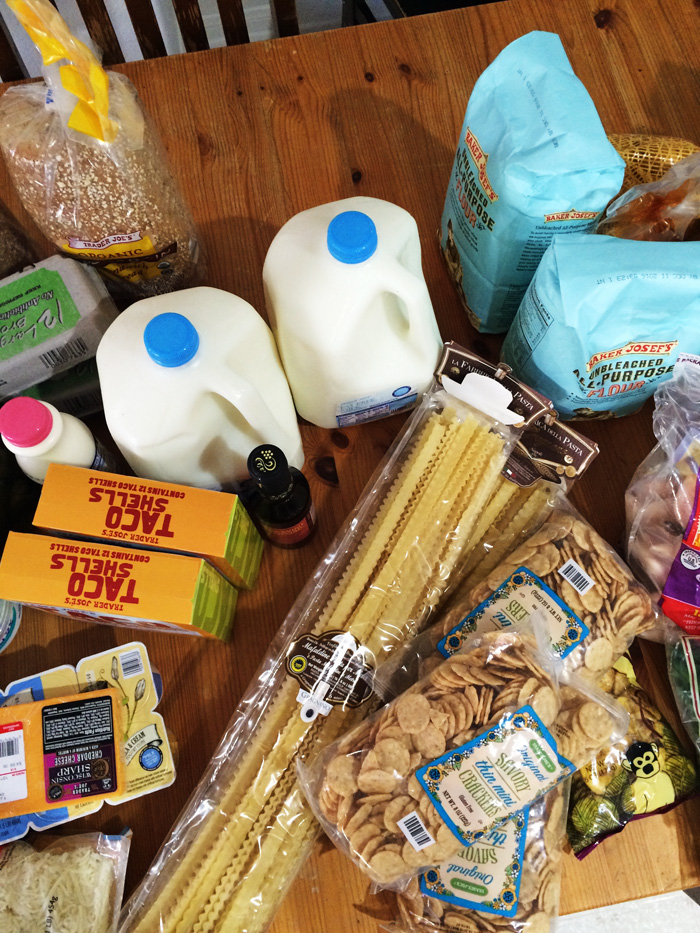 Here's how the shopping went down this week:
Trader Joe's
I took FishBoy13 Christmas shopping on Monday afternoon, so we picked up groceries from TJ's on the way home. I confess to throwing in a few splurges, like the 3ft long pasta, but it's a once-in-awhile kinda thing, so I'm not sweating it.
3# gold potatoes $2.29
organic romaine hearts $2.49
frozen green beans $1.99
plantain chips $1.69
taco shells $1.99
flour $2.99
frozen raspberries $2.79
heavy cream $3.29
rice crackers $2.69
eggs $4.49
greek yogurt $3.59
small yogurt packs $2.99
cereal $1.99 to $2.99
pickles $2.49
vinegar $1.99
chicken tenders $7.49
ground turkey $2.99-$3.99/pound
cheese tray $4.99
cheddar $3.49
cream cheese $1.69
mozzarella $3.79
string cheese $2.99
sausages $3.99
pepperoni $2.99
chiles $0.89
cheddar $3.09
cream $1.29
salami $5.99
ham $2.49
mushrooms $1.79
squash $2.29
sandwich bread $2.99
3-ft long pasta $2.99
milk $2.99
Total spent: $180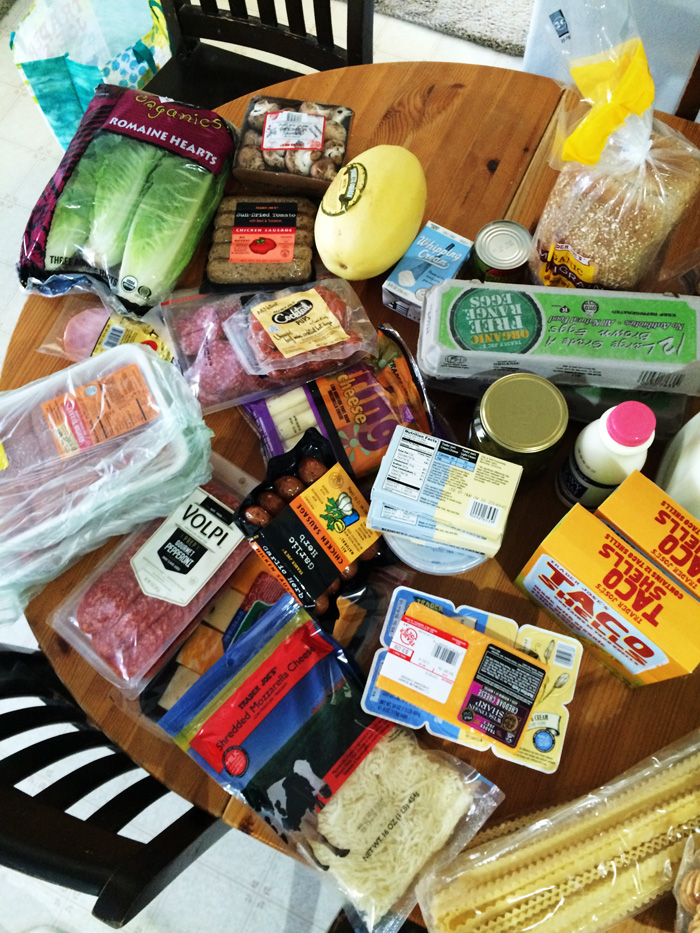 Total spent this month: $995
I've got a couple hundred left in the budget to shop this week. Gonna be milk, eggs, flour, butter, fresh produce and that kind of thing. We'll be good.
Next month is the pantry challenge in anticipation of getting our house fumigated. (I want to bag up as little food as possible!) Hopefully, we can save some money at the same time and have a clean slate for some healthier fare going further into the new year.
How was your holiday grocery geeking?