The Soup Pot can come to your rescue any night you need a quick meal. Simple and nourishing, soup is good food, perfect for feeding a crowd or sneaking in some veggies.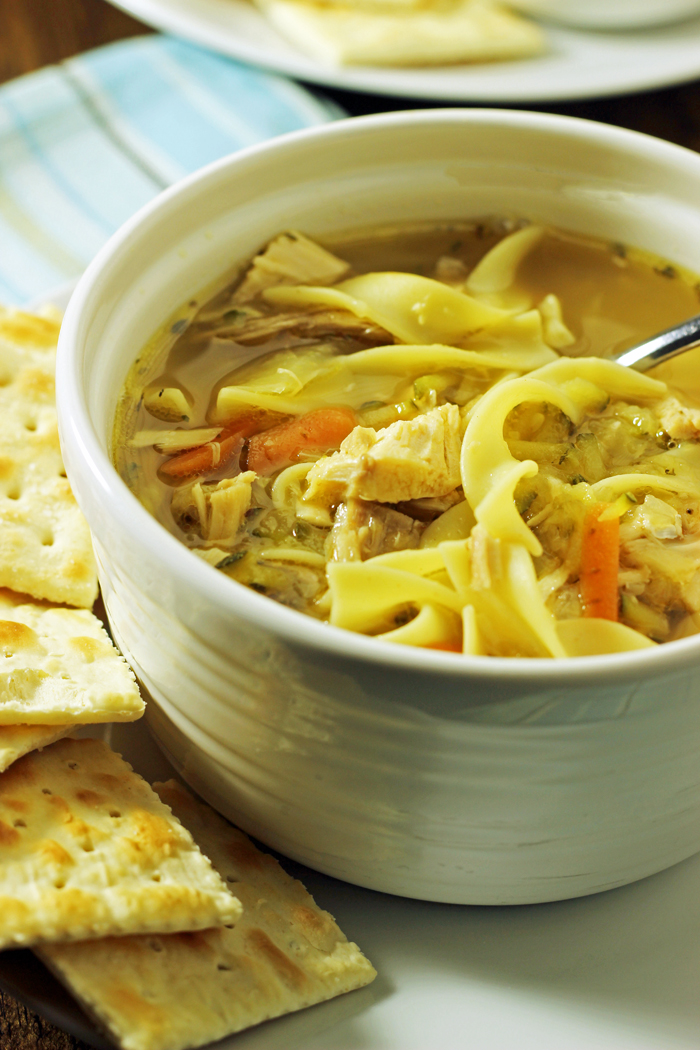 When I'm not sure what to make for dinner, especially in cooler months, I turn to the soup pot. Soup is quick to fix, super versatile, and is a great way for me to sneak veggies into my kids' diet. Over the years our family has developed quite the repertoire of soups we love.
That wasn't always the case, though. Back when I posted this Chicken Noodle Soup recipe, my kids gave me very limited options on Soup Night. They were all so little and so fussy, I stuck with what worked. Over time, I busted out and tried different flavor combinations on them.
The result has been that the weekly soup night no longer phases anyone. I don't "have to" bribe them with the bread basket to get them to dig in and eat. In fact, I actually get requests for soup these days. Go figure!
Here are some of our family's favorite ways to fill the soup pot quick and easily:
Fill the Soup Pot Quickly and Easily.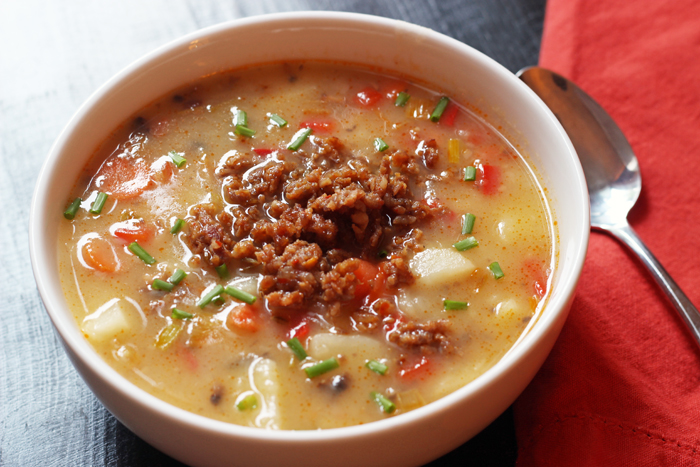 Assemble your tools.
The wonderful thing about soup making is that you really don't need a lot of special tools and gadgets. Sure, there are a few things that help make the process easier, but I made soup in our French kitchen without all my favorites and it came together just fine.
Here are some of my stand-by soup tools:
Start with some oil and an onion.
I read Shauna Niequest's Bread and Wine years ago and remember nodding in agreement when she said something like, If you're not sure what to make, just start sautéing an onion. Once isn't nice and soft and beginning to brown, you'll have a good idea what's for dinner. (My paraphrase.)
This is so true for soup. Usually this is how I start a soup, even if I'm not sure what kind I'm making. It's a great aromatic to start the process.
Once you've got the onions going, you can add in other hearty vegetables like carrots, potatoes, celery. Saute them just a bit to caramelize them and bring out their flavors.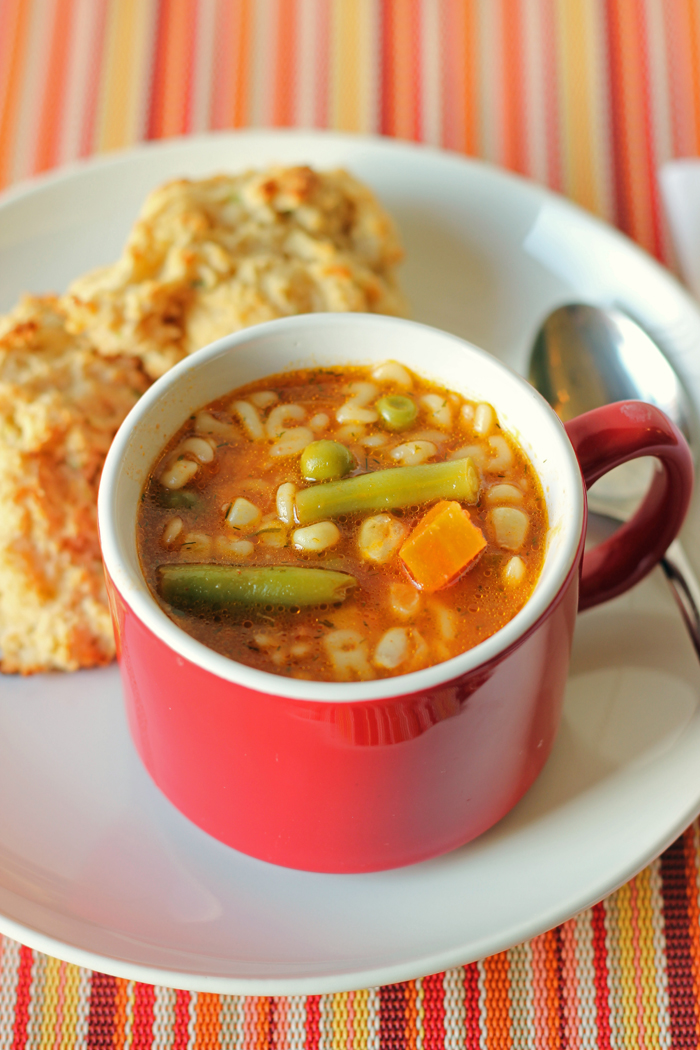 Use good broth.
The broth really makes a huge difference in the flavor of the overall soup. There are some great commercial brands out there. I find Costco's organic line to be very good, but nothing beats homemade chicken or turkey stock.
After roasting a chicken on Friday, I made two batches of stock (do a second press!) and used the rich brown stock in soup on Monday. So good and practically free!
Once you've got the aromatics sautéed, stir in your broth. Add vegetables in the order of how long they need to cook. Potatoes take longer than peas.
If you're adding a protein, like beans or cooked meat, you can probably stir them into the soup pot in the last ten minutes, just to heat them through.
Be sure to taste!
When you make homemade soup, you'll find that it's nowhere near the saltiness of commercial soups. Be sure to taste frequently and adjust the seasonings to taste. It's your soup; make it how you like it!
So, that's pretty easy, isn't it?
You can mix dinner in the soup pot in less than 30 minutes, with or without a recipe. Need more help? Check out these favorite recipes of ours:
What's YOUR favorite way to fill the soup pot?
Don't miss the full series: Quick Dinner Ideas!