Want a peek inside my new cookbook? Download a free sample as well as several other bonus features.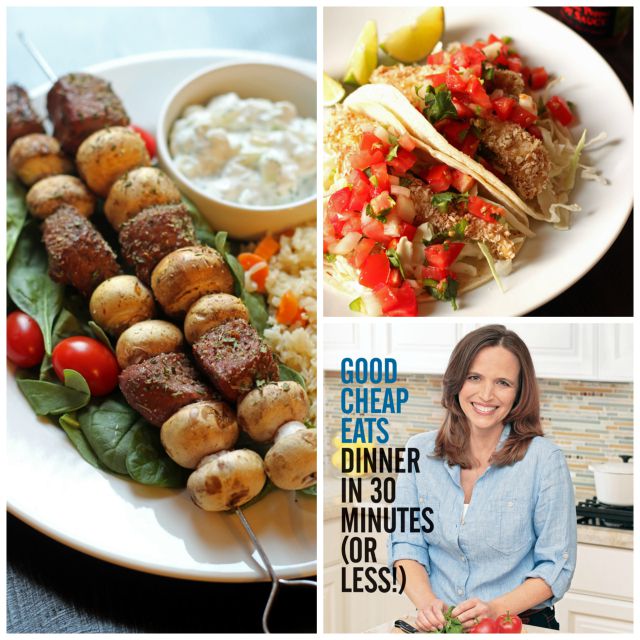 Last week my fourth cookbook, Good Cheap Eats Dinner in 30 Minutes or Less released. Thank you for getting it there!
If you have a minute, I would so appreciate your writing an honest review on Amazon. This helps folks get an idea about the book and if it's a good fit for them.
In case you missed the big announcement, here's the lowdown on what you'll get in the book:
200+ quick and easy and easy, budget-friendly recipes
100 tips for saving money and time in the kitchen
100 meal plans so you don't have to dream up dinner pairings — unless you want to.
Check out these BONUS features to the book, as well as a free sample: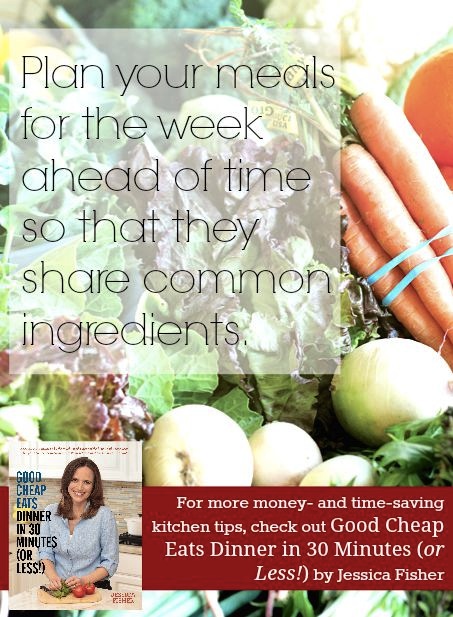 –> You can grab a free sample PDF of the book here.
–> Download a complimentary freezer cooking plan here.
–> Get a month's worth of grocery lists and meal plans to compliment the book.
Thank you once again for your support of my book. I can't tell you how much I appreciate your encouragement and your purchases. I couldn't do this without you!