Looking to save money on groceries this month? Consider doing a pantry challenge and using up what you've already paid for.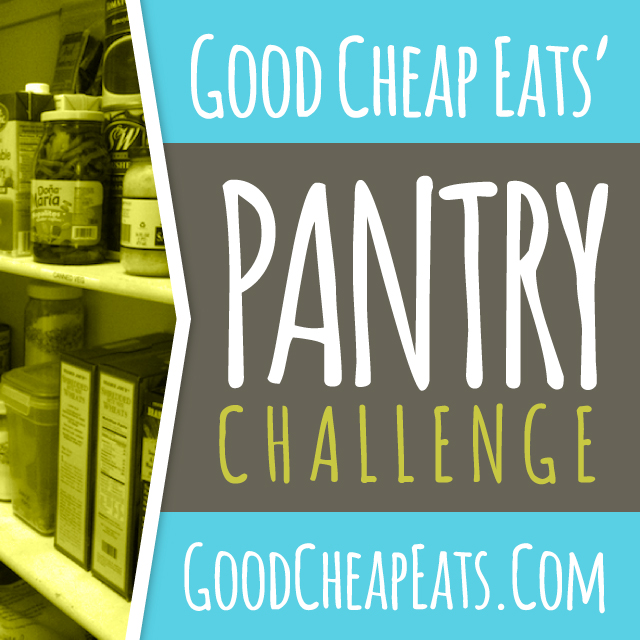 It's been a crazy month: birthdays, knee surgery, houseguests, a homeschool conference that entailed leaving some kids home without us. This means that there's been a lot of fun and excitement.
With fun and excitement comes a big hit to the grocery budget. After a little math this morning, I realized that we've got $108 out of our regular grocery budget to last the next nine days.
You know what that means, don't you?
Time for a Pantry Challenge!
Normally, I do a pantry challenge in January and July, but I'm bumping it up on the calendar because it's needed. Now.
Now is a great time for us to eat down the pantry and eek through the month. I'm honestly, not sure if we can swing it, but it seems like the ideal time to try.
FishPapa and I have been discussing the big hairy dream of buying a home in the next year or two. This means we need to build up our savings major big time. Such a gnarly goal provides added motivation to getting intense about tightening the budget. Since we have no debt to pay each month, we've got wiggle room to play with. These extra funds need to wiggle their way into savings, not fun food.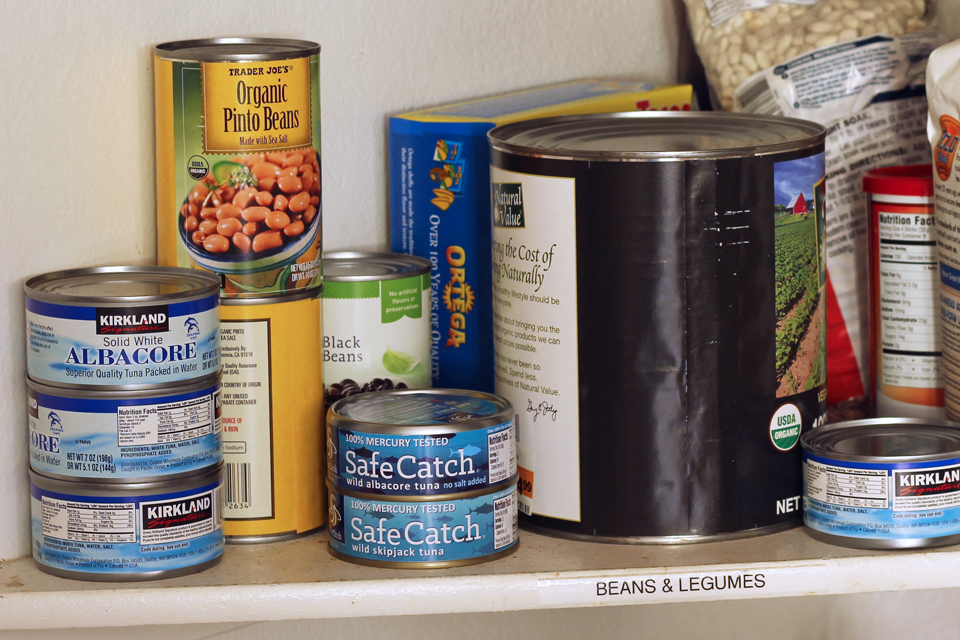 So, are you ready for a pantry challenge?
If you're needing to squeak through the rest of the month, know you are not alone. Whether there's no money at all or a determination to stick to budget, you're in good company. Check out these past posts to help you make the most of what you already have:
I'll be posting daily over the next week and a half, sharing what I'm making from what we already have and what little I've bought at the store. How far can $108 go these days? It should get interesting! My husband has already asked, "How many days are left in the month?"
The funny thing is that he has no idea how full the freezer is. Cracks me up that this makes him nervous! I'll be sharing my inventory tomorrow. Stay tuned!
Will you be doing a pantry challenge?