This is day 1 of our Summertime Pantry Challenge. We're trying to eat up what we have and not go over budget this month, despite all the craziness we've had going.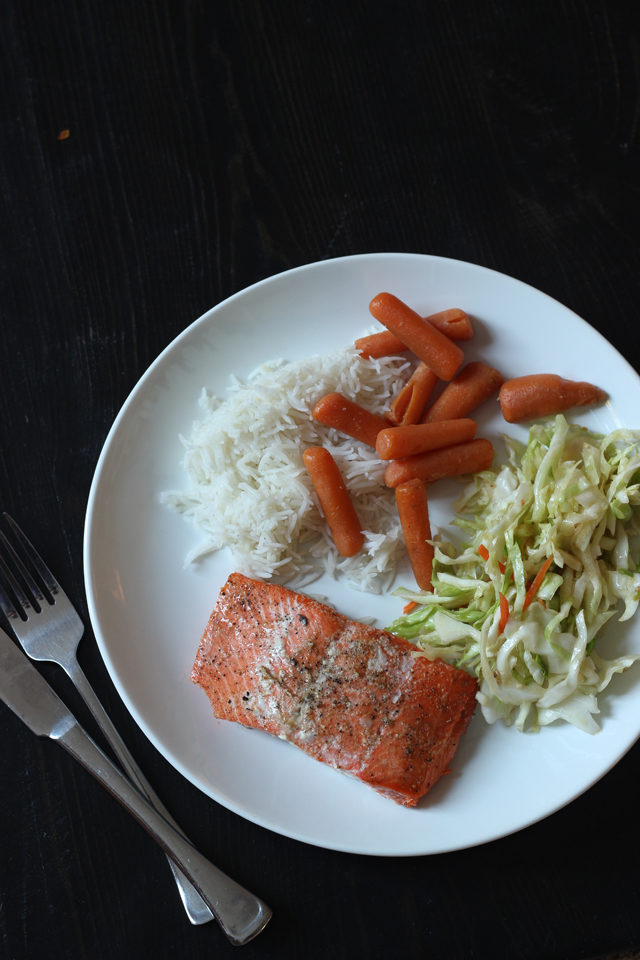 The kids don't like the idea of a pantry challenge, but they ate just fine today. I'm not sure what they're thinking. Maybe it's just the idea of not buying more. Because, trust me, we've got enough.
Dinner was particularly good tonight. The items are a little monochromatic but the flavors together were really delicious. The Asian Slaw added a nice crisp, tartness to the dish. I ended up chopping a lot of it up and mixing it together. So good!
Here's what we ate today:
Breakfast: oatmeal and random toast items with jam
Lunch: quesadillas and veggie dippers; salad for Mom
Dinner: grilled fish, rice, steamed carrots, and the Asian Slaw from my freezer book
Dessert: Indoor S'mores
How's YOUR pantry challenge go today?