This is day 4 of our Summertime Pantry Challenge. We're trying to eat up what we have and not go over budget this month, despite all the craziness we've had going.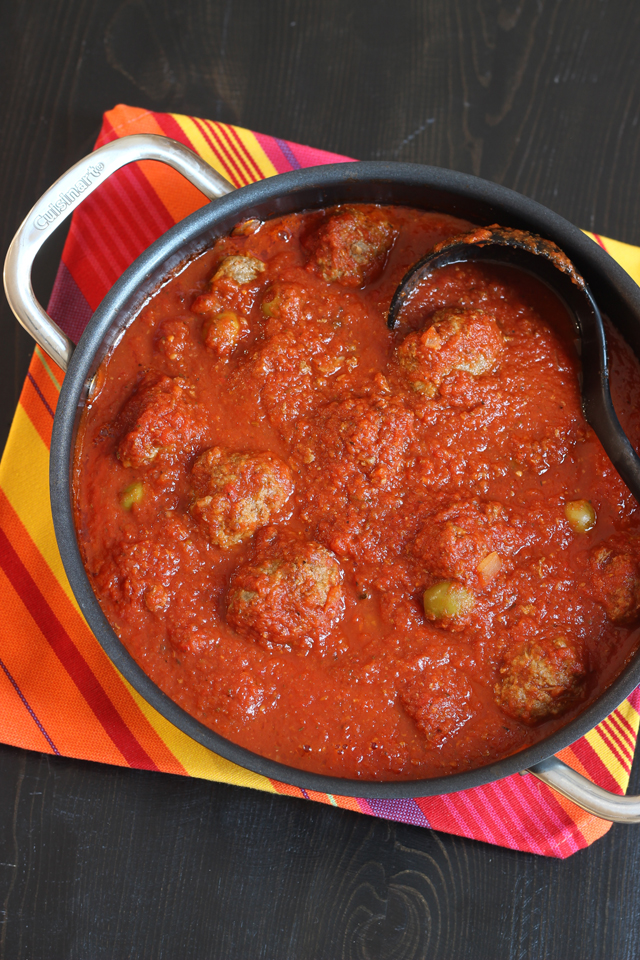 Sorry for the delay. I was at my computer almost all day yesterday working on another site, and I was fried by the time I took a picture and sat down for dinner.
One of my triumphs for the day was taking random tomato sauce containers from the freezer, the last two cans of tomatoes, and the leftover sautéed veg from the previous night, and simmering those into a tomato sauce for our favorite Boules de Picolat. The sourdough rounds I bought on clearance a few weeks ago were also a big hit.
Here's what we ate today:
Breakfast: Creamy Rice
Lunch: Bagel Sandwiches
Dinner: Boules de Picolat, Boiled Potatoes, Sourdough Bread
How's the Pantry Challenge going for you?