Looking for a new recipe to try this Easter? Here are a few favorites that won't break the bank.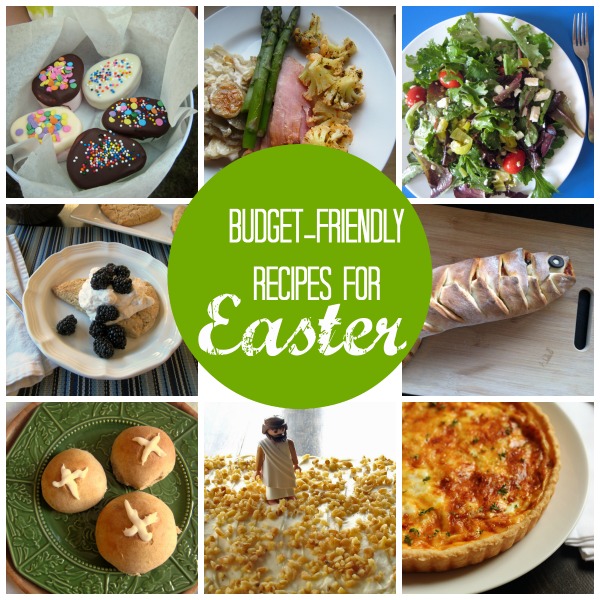 Easter is in just over a week. Can you believe it? I swear we just had Christmas.
So, whether you're hosting a big dinner, brining a dish to a potluck, or contributing to a family supper at someone else's house, it always fun to think about what to make for a holiday. I've dug through the archives and found some great recipes — some I'd completely forgotten about, but deserve to be given new life this Easter.
I mean come on, wouldn't you like to be the one to bring the fish-shaped calzone to the church supper? You know that would get rave reviews!
I hope you like this selection of recipes. All of them have a healthier, homemade bent to them and they're easy on the wallet. Overspending is never in season, no matter the holiday. If you've got a fun Easter recipe that you love to make at your house, please share it with us in the comments so it can become a great tradition for the rest of us.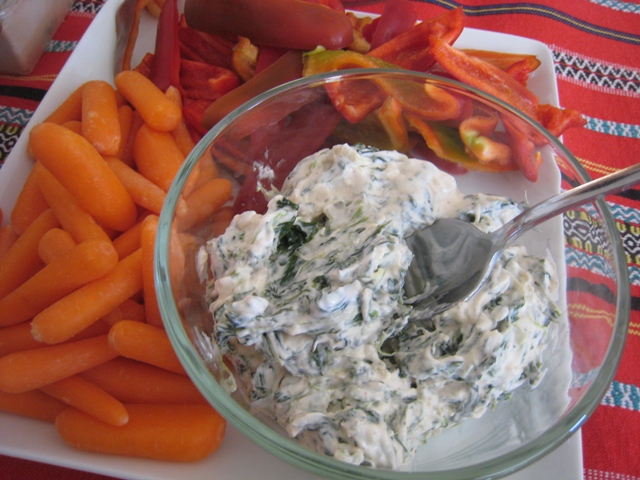 I have wonderful memories of scooping up spinach dip onto veggies or bread cubes. YUM! My mouth is watering just thinking about it. Rather than purchasing a package of MSG-laden vegetable soup mix, consider making this Healthier Spinach Dip that's a little bit healthier without any extra work.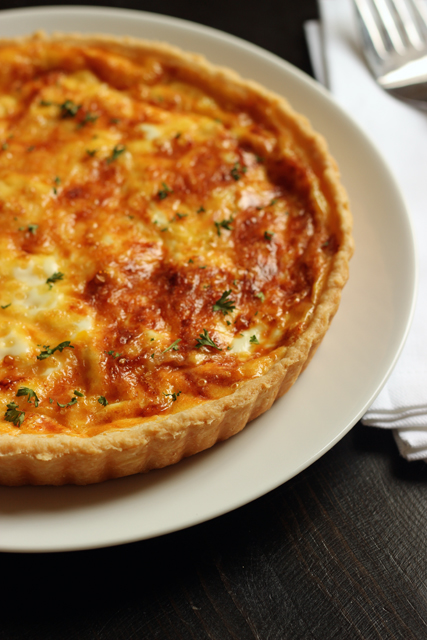 Ham and eggs are pretty perfect at Easter, particularly in this savory tart. I'm going to have to make two Ham and Gruyere Quiche for Easter brunch if I'm plan on eating any. My kids absolutely devour this.
My cookbook Good Cheap Eats is filled with recipes that can be made help you cook for a holiday meal without a lot of fuss or expense.
Your purchase helps keep this show on the road. Thanks so much for your support!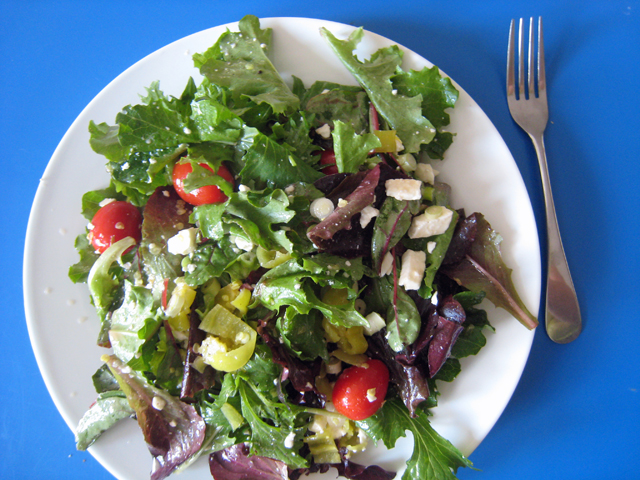 This Tossed Salad with Feta and Pepperoncini is one of my favorites! The dressing comes together so easily since there's no measuring — plus it's packed with flavor. Wow!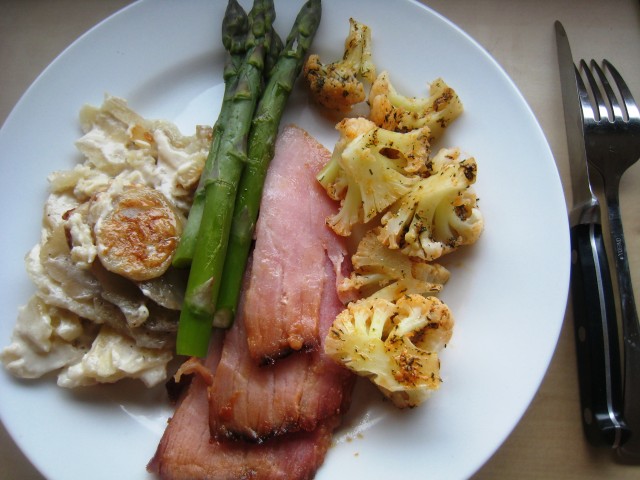 Ham is traditional Easter fare, so it's usually easy to find a good deal on one. Keep preparation simple by letting the crockpot do the bulk of the work and then finish it off in the oven with a brown-sugar glaze.
I've been making these scalloped potatoes for almost twenty years. They are easy to make and there are rarely leftovers. If there are, I wake up early to eat them for breakfast when no one's looking.
Make the oven do double-duty as you finish off your baked ham. Roasted asparagus is super simple to prepare. Pop a pan of asparagus into the oven as you finish off your baked ham.
Cajun spice adds a bit of oompf to cauliflower. It's easy to prepare — just steam and drizzle on the Cajun-spiced goodness.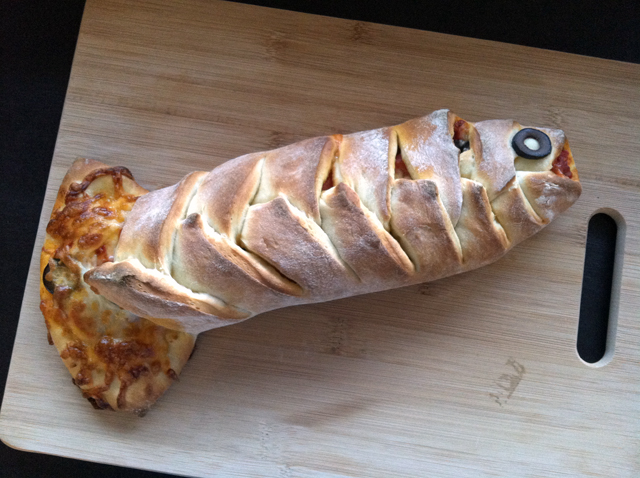 Wow the crowd with this fish-shaped calzone! It looks complicated, but it's really not. No, it's not your typical Easter dish, but I think it's pretty cool for us "fishers of men".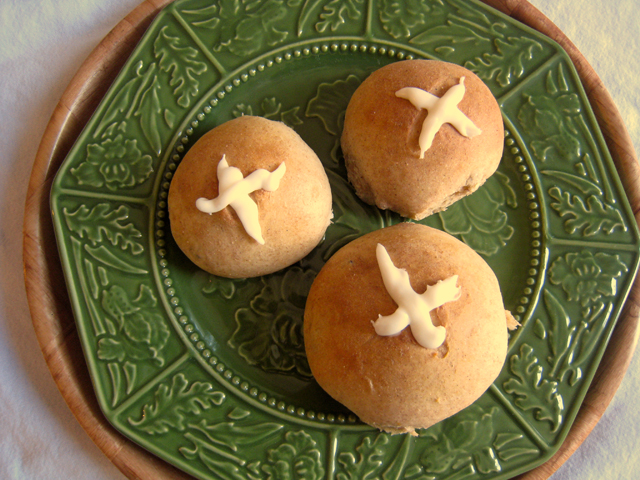 I've never had a true Hot Cross Bun so I don't know how these compare. But, these buns are delicious with my embellishment of two truly California ingredients: lemon and raisins. Tradition says to serve them on Good Friday, but they'd be great at Easter brunch too.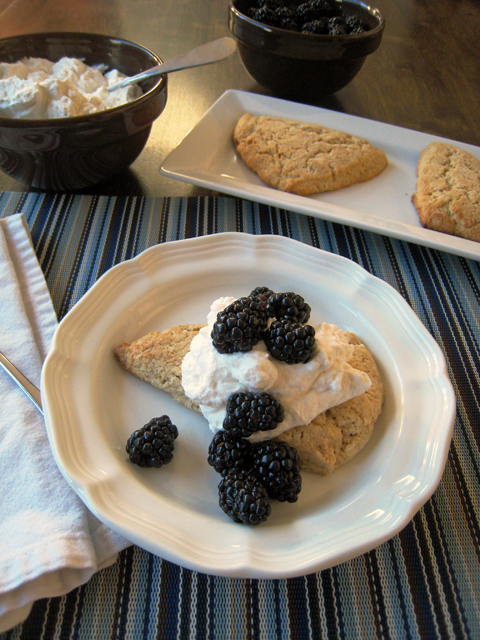 I really look forward to a tasty dessert. I want something sweet, something tart, something soft, something crisp. And Whole Grain Shortcake with Berries and Cream has got all the bases covered.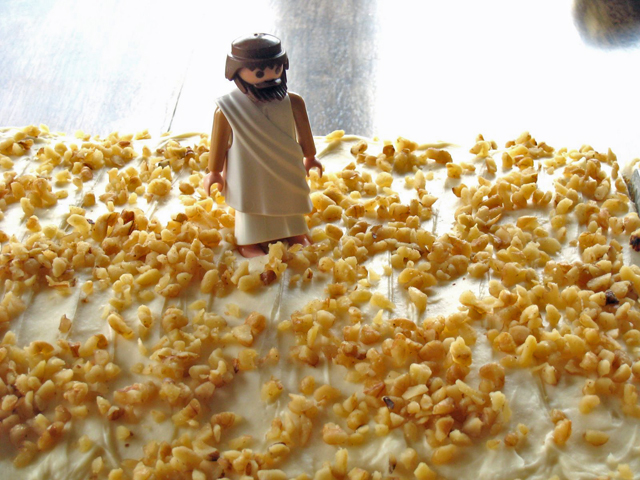 This Ultimate Carrot Cake recipe is a keeper. I rarely make it any other time of the year, but not because we don't like it. Au contraire! We love it. But, it just has a place of honor on Easter Sunday.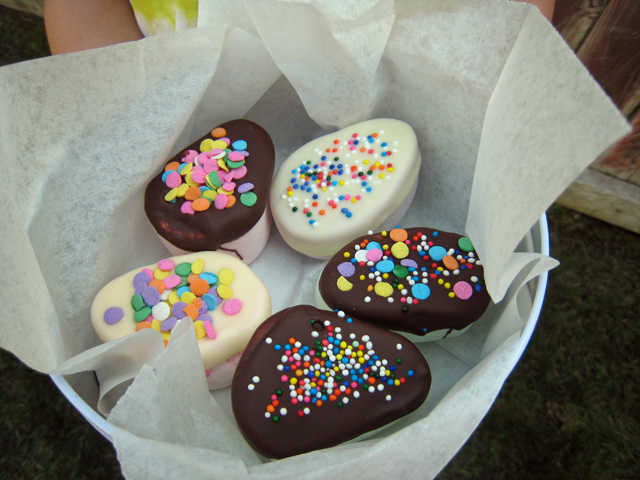 Dipping marshmallows in chocolate is a classic way to combine two great flavors. Egg-shaped marshmallows and sprinkles make it all the more fun. These Chocolate Marshmallow Eggs are fun for kids and adults alike.