Disclosure:
The giveaway is now closed. Congrats to the winner: juliewood@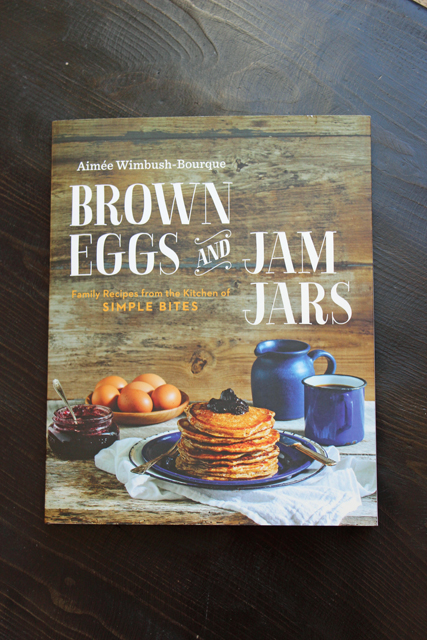 The internet is a crazy thing. You can "meet" someone in a real way, despite living in separate countries, and develop a friendship. The advent of texting, messaging, Skype, and Facebook has opened a world of community across the miles. I've been blessed by a number of friendships that started in the comments section of a blog and became something more.
So, what fun it is to share a new cookbook from one of my blog friends, Aimee Wimbush-Bourque of Simple Bites. Aimee and I worked for several years on the Eat Well, Spend Less series, sharing money-saving tips for eating healthy.
While Aimee has much more professional kitchen experience than I do, we speak the same language when it comes to putting fresh, wholesome food on the table and teaching our kids a healthy food culture. She's farther along in the healthy eating journey than I am, so I look to her often to learn new tricks.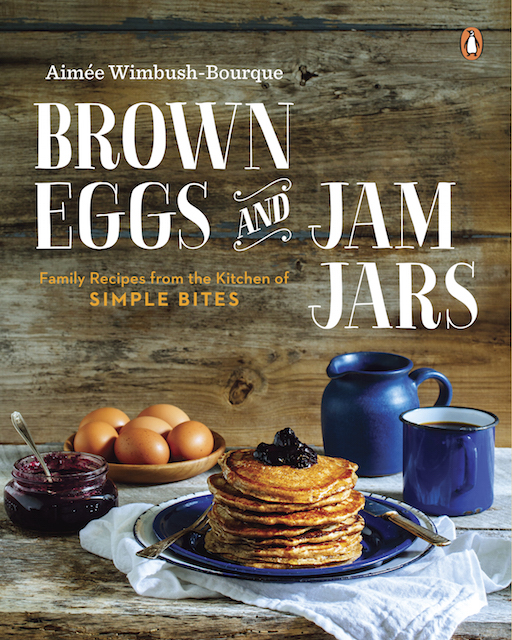 Recently I received a review copy of Aimee's new book, Brown Eggs and Jam Jars. I can testify that it is mouth-wateringly awesome. I can't wait to work grains and dairy back into my diet after this Whole 30, because there are SO MANY wonderful recipes I want to try.
Check these out:
Maple Pecan Butter Tarts – yum!
Coconut Cream Baked Oatmeal – love coconut!
Chocolate Croissant Bread Pudding – do I need a reason?
Spinach and Ricotta Pappardelle – great meatless meal option
Shrimp and Egg Fried Rice with Green Garlic – love fried rice!
Radish Chive Butter – the French always pair radishes with butter, can't wait to try this
Tim's Asian Fusion Wings – these look amazing
Cheeseburgers with Smoky Onions – who doesn't want a good cheeseburger?
Maple Marshmallows – I've always wanted to make these
Zucchini Cornbread – use up all that summer zucchini!
Cranberry Pear Mincemeat – finally a recipe I can trust!
Clara's Clam Chowder – I've always wanted to try making it myself!
Tartiflette – we had Tartiflette Pizza in France and loved it; I'd love to try the real thing
Cinnamon Shortbread Bars with Dark Chocolate Ganache – oh yeah.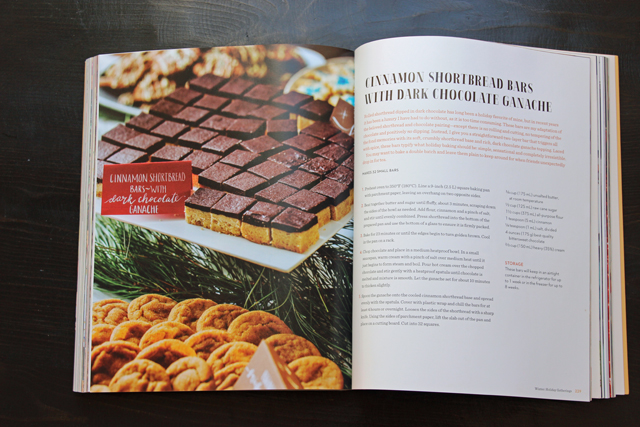 This book is totally drool-worthy. It's a great way to celebrate the end of my weird diet, don't you think. In the meantime, there are still some yummy things I can dig into. I saw that asparagus is on sale everywhere this week so I'll be adding the Nicoise Salad with Asparagus into our Whole 30 rotation as well as the Lemon Oregano Roast Chicken.
Recipes aside, this book is an education in cooking fresh and healthy food for a family as well as in teaching your children how to grow, cook, and enjoy great meals together. There are ample sections on canning, freezer cooking, kitchen pantry basics, food gifts, and all kinds of experiences to share with your family like sugaring off, picnicking, orchard adventures, and garden harvesting.
I love Aimee's story, her family background, the family she's building with her husband Danny, and the fact that her dad drew the illustrations in the book. Awesome sauce, all the way around.
Brown Eggs and Jam Jars is the ideal manual for anyone who wants to increase their skill and comfort in the kitchen and prepare more real food.
Win a Copy
This week one Good Cheap Eater will win a copy of Brown Eggs and Jam Jars.
To Enter
Simply complete the information on the form below. Please know that the information is only being gathered for the purposes of mailing you your prize in the event that you are chosen as the winner. This information will not be sold, traded, or given away.
This promotion is open until Sunday, February 15, 2014 at 8 pm PST and is limited to US residents, 18 years or older. One entry per person. Friends and family of Jessica Fisher are ineligible for entry. Please enter only once. The winners will be chosen randomly. This post will be updated with the beginning of the winner's email address. The prize for this promotion is provided by and shipped by Pintail Books and/or its representatives. Jessica Fisher and Good Cheap Eats will not be held responsible for unclaimed or undelivered prizes.
Disclosure: I received a review copy of the book. All opinions are my own.