This month our family is participating in a Pantry Challenge. We're focusing on using up what we have in order to save money and time as well as to reduce waste.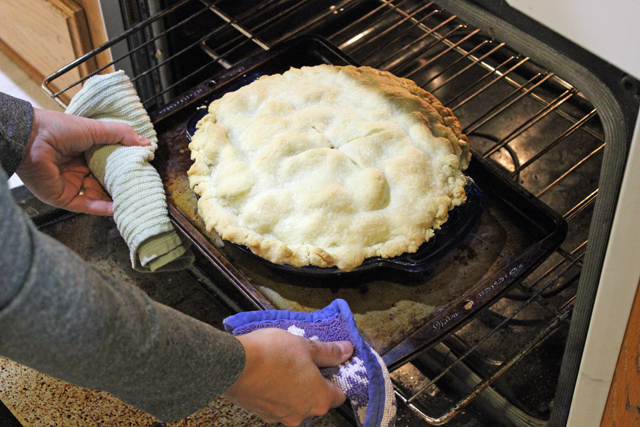 We are getting close to the end! Oh my! And yes, we totally need it. So far, though, I haven't bought anything since Sunday afternoon. I will need to go get powdered sugar for the birthday boy's dessert, but we're doing well.
The triumph of the day was finding two rosemary and pork sausages in the freezer to make a pot pie for dinner. I made it just like my Chicken Pot Pie but subbed cooked, sliced sausages for the chicken. It wasn't as good as the standard, but it worked for dinner — despite two picky kids. One likes crust only and one likes filling only. Go figure.
For breakfast we had eggs. I made my famous Skillet Eggs; the kids had scrambled. Lunch was a fend-for-yourself venture. I don't even remember what I had. Oh yeah, a quesadilla.
Breakfast: Skillet Eggs, scrambled eggs

Lunch: leftovers, quesadillas

Snacks: rice cakes, fruit

Dinner: Sausage Pot Pie
How YOU hanging on?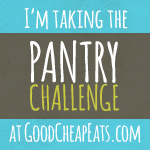 This post is part of the 2015 Winter Pantry Challenge. Read through the archives to catch up.