This month our family is participating in a Pantry Challenge. We're focusing on using up what we have in order to save money and time as well as to reduce waste.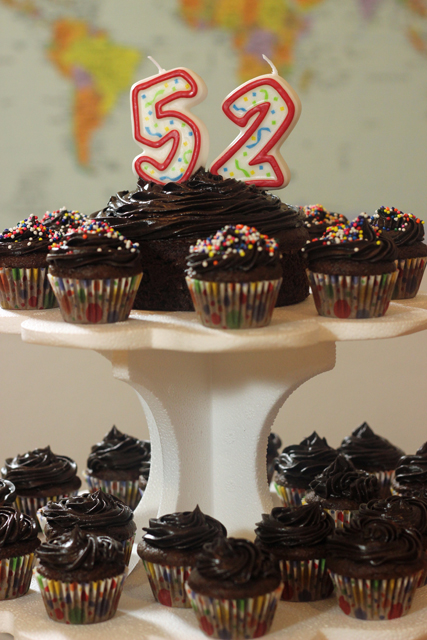 This is my second to last Pantry Challenge post until July. Squee! Or, well, you know what I mean.
We are thrilled to be nearing the challenge and even more thrilled to know that we saved over $600 this month. I ran to the store today for a few more "wisdom tooth foods" and cake stuff for my husband's birthday. I spent $16 so that brings us just under $550 for the month. Whoo hoo!
As for the food, well, how about 52 cupcakes for a fun birthday? They were mini cupcakes so they took only one cake mix and I made a double batch of my Chocolate Buttercream, using Hershey's Dark Cocoa powder. Super yum.
We had originally planned to go out to eat tonight but since the big boys still have sore mouths, we figured we'd wait until they were better. Instead I made pesto pasta and sautéed shrimp.
The only pasta we had left was orecchiette, "little ears". These always stick together. The littles were cringing that we were having "the crunchy pasta". I was able to make them not stick! I had to drop them into the pot by the handfuls, but it worked. Yay!
Breakfast: Oatmeal

Lunch: Sandwiches and leftovers

Snacks: fruit

Dinner: Pesto Pasta with Shrimp, Chocolate Cupcakes
One more day, folks! If you're interested in continuing the conversation, let me know and I'll set up a new chat page.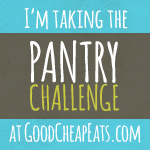 This post is part of the 2015 Winter Pantry Challenge. Read through the archives to catch up.