This month our family is participating in a Pantry Challenge. We're focusing on using up what we have in order to save money and time as well as to reduce waste.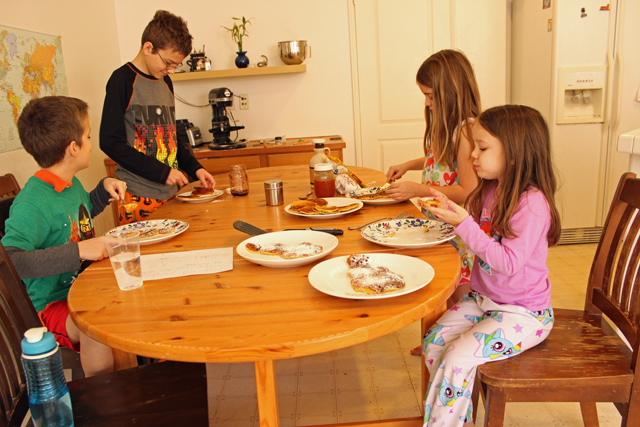 We are still battling the grunge that hit our family before Christmas. My husband was home today, feeling unwell. But, sweet man that he is he said yes when the girls asked him to make pancakes, one of his specialities. It was a group project as the girls and FishBoy10 all helped prepare, cook, and flip the cakes.
Their favorites are snow men with chocolate chips and powdered sugar.
It was a tasty day, even though we're all coughing up a storm.
Breakfast: Pancakes!

Lunch: Chicken Curry with Brown Rice, leftover salad from last night

Snacks: Hard cooked eggs, smoothies

Dinner: Split Pea Soup with Bacon and Thyme (from the freezer book), Chili Bean Soup, Baguette from freezer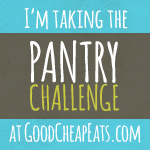 This post is part of the 2015 Winter Pantry Challenge. Read through the archives to catch up.