This month our family is participating in a Pantry Challenge. We're focusing on using up what we have in order to save money and time as well as to reduce waste.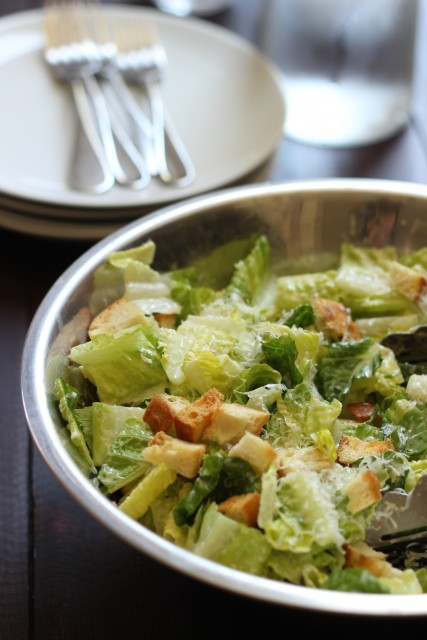 Sorry, no new picture tonight! I took one at dinner on my phone, but it's too icky to post. So, I grabbed one of my better photos of Caesar Salad which was a huge hit at dinner tonight. The brilliant part was that I used half a bagel from the freezer to make the croutons. FishPapa could not stop talking about how awesome it would be to use different flavored bagels for different types of salad. Stay tuned for that development.
Breakfast: Eggs and Fruit

Lunch: Turkey Bagel Sandwiches (I brought FishPapa Chipotle after my dentist appointment today. It was sort of like a date, only it was really short and in the break room at his work. Sorta like a date.)

Snacks: Fruit, Jessika's Amazing Chocolate Chip Cookies, Rice Cakes

Dinner: Grilled Pork Tenderloin, Israeli Couscous Pilaf, Caesar Salad

Dessert: The last bits of the Talenti
It was a very tasty day!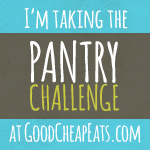 This post is part of the 2015 Winter Pantry Challenge. Read through the archives to catch up.