This month our family is participating in a Pantry Challenge. We're focusing on using up what we have in order to save money and time as well as to reduce waste.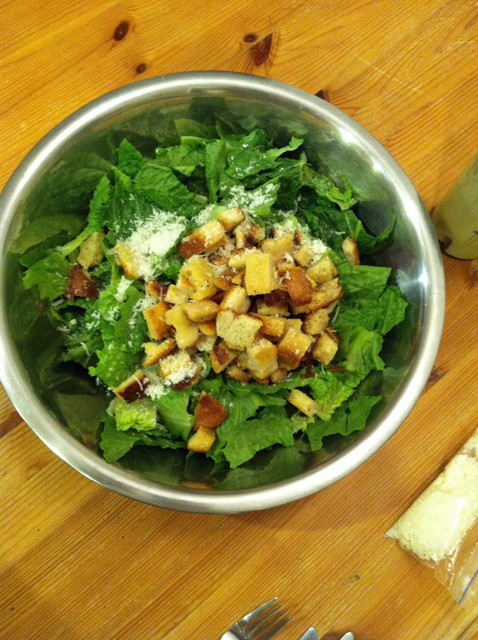 I'm finding that the fridge/freezer compartments are starting to show some white space. That's a good thing. We are running out of green, leafy vegetables. I only bought one head of lettuce last night at the store. It was inhaled at dinner.
Tomorrow will have to be the day for veggie dippers and cole slaw. We've got cucumbers, carrots, and celery, a bit of kale, and some cabbage. All that should fit well into tomorrow's menu of tuna sandwiches and pizza. But, that's tomorrow.
What about today? 
I'm particularly proud of all the bread crusts and leftover sourdough toast that I had stashed in the freezer. Cubed and tossed in olive oil, they made the BEST croutons for our caesar salad. That was my triumph of the day.
Breakfast: Yogurt, Homemade Granola, Frozen Berries (thawed), Vanilla Cranberry Bread (from Not Your Mother's Make-Ahead and Freeze Cookbook)

Lunch: Grilled Cheese Sandwiches, Homemade Pickles, Apples

Snacks: Apples, Bananas, Vanilla Cranberry Bread

Dinner: Alfredo Mac and Cheese, Poorman's Caesar Salad without the Chicken; Indoor Smores for dessert
How did the day go for YOU?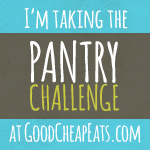 This post is part of the 2015 Winter Pantry Challenge. Read through the archives to catch up.