This month our family is participating in a Pantry Challenge. We're focusing on using up what we have in order to save money and time as well as to reduce waste.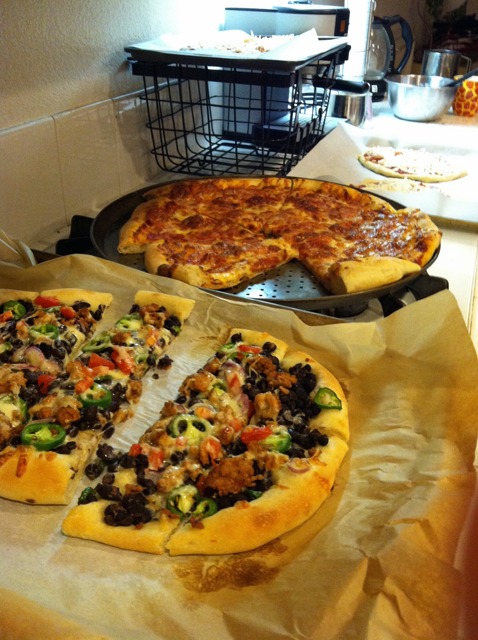 Okay. Today we pretty well, despite the fact that the bread machine died come evening. I knew it was going to happen when it was making weird sounds about a month ago. A new pan is $25; a new machine $70 unless I want to go for the big guns and pay $250 for a Zojirushi. Or I could just "man-up" as they say and learn to use the Kitchen Aid. I only use the bread machine for dough, so it's a dough machine. So's a Kitchen Aid.
Oh, the problems, the problems. 
I'm particularly proud of how I used leftovers today. At lunch time we used the last of the homemade mayonnaise for Tuna Salad. At dinner, I topped pizzas with feta and pesto for one of my favorite pizzas and leftover beans for a Burrito Pizza. I scrounged a little pre-cooked sausage from the freezer for my carnivore. It was a great pizza night! The glass of Alamos Malbec didn't hurt, either.
There is lots of white space in the refrigerator which makes me very happy. I cleaned out the few overdue leftovers we had forgotten about so we could wash the dishes. The fridge looks so spanking clean. I'll have to take a picture tomorrow.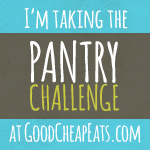 This post is part of the 2015 Winter Pantry Challenge. Read through the archives to catch up.