This month our family is participating in a Pantry Challenge. We're focusing on using up what we have in order to save money and time as well as to reduce waste.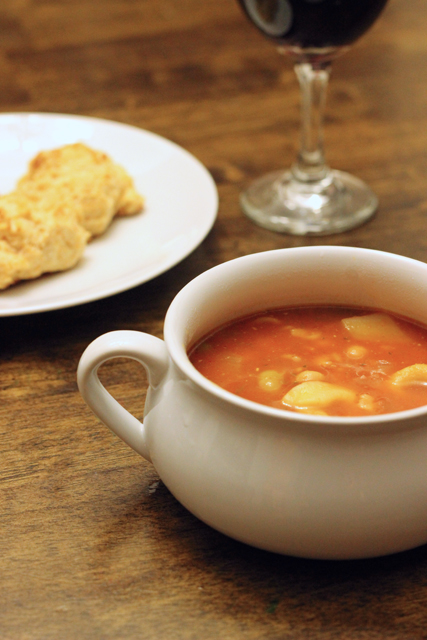 It rained! All night and all day. Maybe this will help our drought situation. We've been on water rations since the late summer, so this is welcome relief. Some of the hills are starting to green a tiny bit.
As it was a rainy day, I was a lounge lizard once again. I think my nerves about the mammogram on Tuesday may be getting to me after all. I'm not worried, but maybe I am self-consciously.
Anyway, here's how day nine went down:
Breakfast: Raspberry Baked Oatmeal

Lunch: Chicken seasoned with Jamie's Spice Mix, Jessika's Roast Vegetables

Snacks: Nanna's Fudge made by my 8yo. See how big a piece she served me!

Dinner: Minestrone made from leftover pasta, a frozen knob of tomato paste, the rest of the pesto, a small bag of mixed frozen veg, garbanzo beans, potato, onion, barley, and that hot Italian sausage that FishBoy17 pulled out of the freezer on Friday. Also made Drop Biscuits that I added mozzarella and paprika to.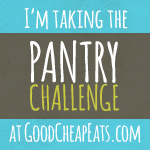 This post is part of the 2015 Winter Pantry Challenge. Read through the archives to catch up.