This month our family is participating in a Pantry Challenge. We're focusing on using up what we have in order to save money and time as well as to reduce waste.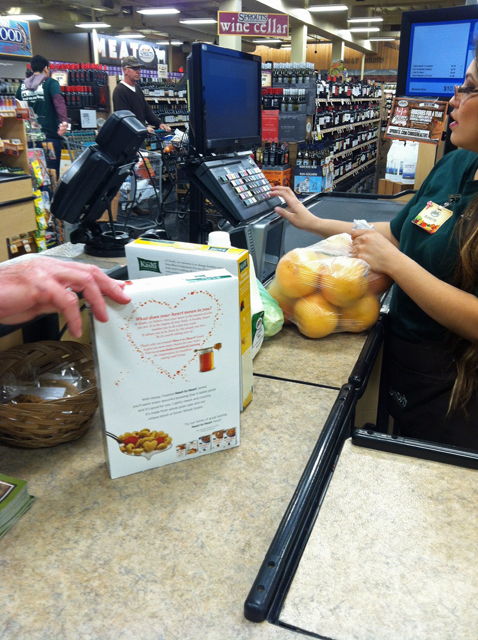 FishPapa and I just got back from date night. This is our weekly ritual. We didn't always have the money or the childcare to have a weekly date. Now that we're debt-free, we're able to work out some dining out money. We've also got kids big enough to babysit — for FREE!
After dinner we stopped at Sprouts. I wanted lettuce and 20-cent grapefruit. He wanted milk and cereal. That's what he packs to work for his lunches. It saves us a ton of money. We spent $12 at Sprouts. I'm going to have to dig up my other receipts later to see where we stand.
The day was a busy one. Two of the bigger boys had orthodontist appointments. I fed the crew eggs and toast for breakfast. My brother surprised us with a visit so I was able to leave the younger ones with him and just take the older two to their appointments. We have Invisalign in our future….
The kids at home had Turkey Sandwiches and Veggie Dippers with Uncle Jace.
After the ortho, the boys and I met FishPapa and I for lunch. It was the "one meal out as a family" that I had planned for the week.
In the afternoon, FishBoy17 helped the girls make the cupcakes kit they got for Christmas. (Thanks Jessika!). They made this Lemon Buttercream for the top which was amazingly good.
For supper, I made the kids Turkey Noodle Soup made from more of that Thanksgiving Turkey. They had cheese and crackers on the side.
Breakfast: Eggs, Toast, OJ (A bagel in the wee hours for the mama)

Lunch: Turkey Sandwiches/Veggies for some; lunch out for others

Snacks: Lemon Cupcakes with Lemon Buttercream

Dinner: Turkey Noodle Soup, cheese, crackers for the kids; dinner out for the parents
How's the Challenge going for YOU today?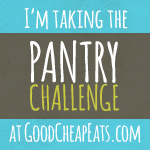 This post is part of the 2015 Winter Pantry Challenge. Read through the archives to catch up.