The Grocery Geek series is where I share my shops and how I feed a family of eight on a budget.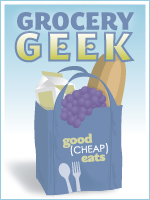 Wow! We're two weeks into the month and I haven't given a report on my groceries. Sorry about that. We've been busy. Last week was full of sickness and doctor's appointments. Except for the sickness part, this week wasn't much different. Our lives are so full and rich. I can't complain. But, it does keep me from photographing my groceries sometimes. I will try to be better.
Anyway, this post is really for folks who are curious what we buy and how we make ends meet on a budget. Ours is certainly not the lowest grocery budget in town, but neither are we extravagant. We're much lower than what the government says we should be spending.
In fact, I was stunned when I looked at the latest food cost data from the USDA. Their report for October was astounding! Prices have really gone up since I last checked. On a thrifty plan, they calculate that our family should be spending about $299/week to eat all meals at home. That amounts to about $1200.
As you may remember we were gone the entire month of October in France and left the cupboards and freezer and fridge very bare. Since we've had school and life obligations, I've been working on restocking so that there's food in the house. Except for our weekly date night and dinner with dad (when my husband takes one child to dinner), we've eaten meals at home. Last month I went a little bit over my regular budget. We ended at $1060 for the month. So, even with my feeling a little splurgy last month, we're at or under government estimates.
Currently, December is half over. And I've shopped when we needed it.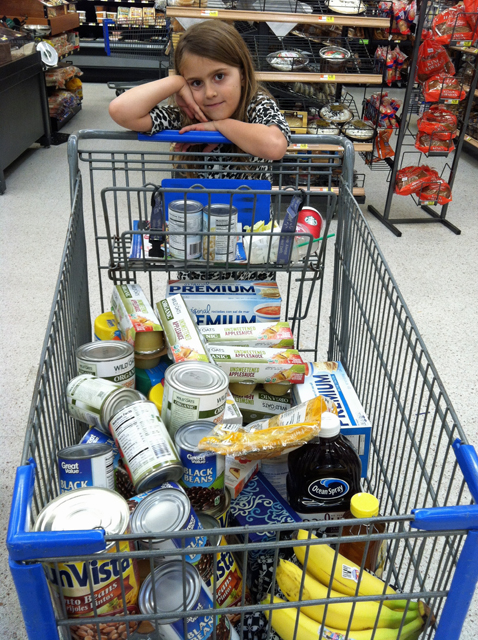 Walmart
This was an unplanned trip, but when five kids all get the stomach flu, you head to the store. I bought lots of sick-kid foods like applesauce, bananas, saltines, juice, yogurt, and honey. Then because Walmart is the cheapest game in town, I stocked up on beans and tomato products.
Walmart has upped their availability of organic products; the prices are very reasonable.
Total spent at Walmart: $100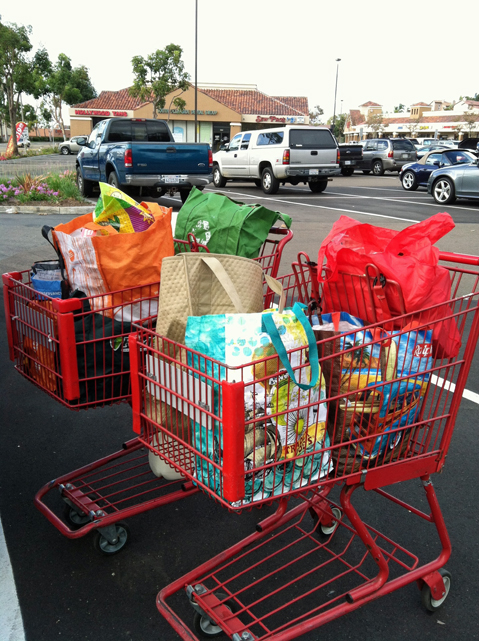 Trader Joe's
It was a two cart trip to Trader Joe's. I took FishBoy17 with me. He was stunned. We bought a lot of meat, cheese, and specialty olives and crackers, so it figures our bill would be high.
But, my son also is really good about his nutrition; there were things that he wanted like almonds and extra eggs and milk. Since he takes such good care of himself, I'm happy to buy those things.
Total spent at Trader Joe's: $300
Ralphs
There were some awesome deals at Ralphs this week. So awesome, I had flashbacks to my coupon days. It was always such a rush to nab a great deal. Almost makes me want to start clipping again!
Highlights this trip:
whole grain bread: $1.24 on clearance
King's Hawaiian Bread: $1.49/dozen
chocolate chips: $1.49/package
hashbrowns: $1.99/package
We won't eat up all these things this month, but it's a great way to stock up at these prices. I'm tempted to go back for more.
Total spent at Ralphs: $90
Produce Box
I thought I had put the produce box on vacation every other week. Apparently, I didn't. So, we've had two deliveries I didn't plan on. It's been great stuff, just a lot! Time to get to making some all-veg meals! Sorry, no pics
Total on produce boxes MTD: $87
Total spent MTD: $577