The Grocery Geek report is where I share how we shop on a budget to feed 8 people, aged 6 to 51.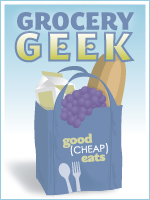 On Sunday when my husband and I and three kids braved the confines of Costco, I had no idea that I would come down with the flu. It's actually probably where I got it. But I stocked up. And it was a good thing, too. While I was able to make some outings during the week, they were all by choice. I didn't have to run out for milk because we already had it.
I spent $250 at Costco on this: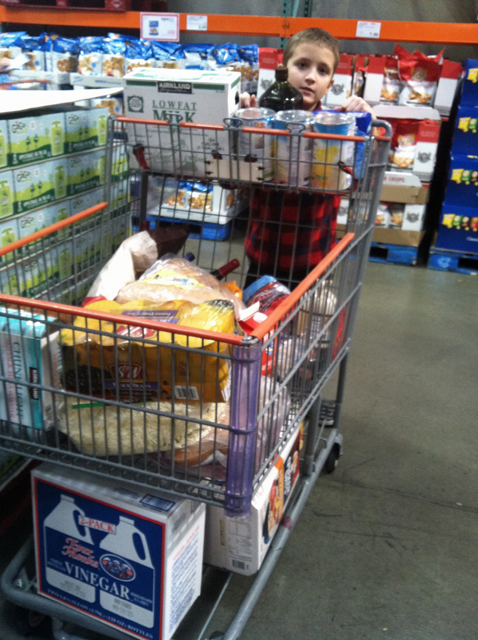 I can't say that I nabbed any huge deals or anything exciting. But we survived the week with one mom down.
The produce box was another $43. No picture. Sorry. I've been ill. I didn't mean to have a produce box several weeks this month but I forgot to put it on vacation. I've already set the whole month of January to vacation so I can cut back next month. Yes, the Pantry Challenge is on. Stay tuned for more details.
Our total for the week was $293.
Total spent MTD: $870
I'll shooting for $1000 again this month due to the holiday and not one, but two family illnesses. Ugh! We should make it pretty well.