Enter to win your chance at a Cooking Up Something Special gift collection from Lakeside. This giveaway is now closed. Congrats to the winner: mindyandmark@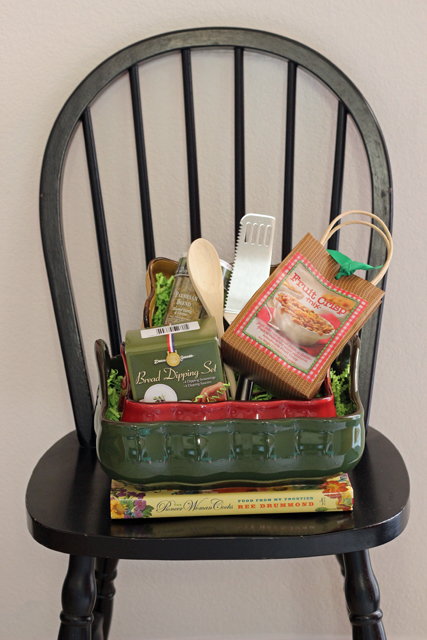 This is one of the busiest times of year for home cooks. Not only is there the regular breakfast-lunch-dinner duty of a typical week, but many of us have busier schedules, more dinner guests, more events to take food to, and gifts to give. Add in special holiday meals and seasonal treats and you can find yourself in the kitchen, supermarket, or kitchen store pretty often this time of year.
Recently the Lakeside Collection sent me a Cooking Up Something Special gift collection to review. Not only is it the perfect addition to your kitchen at the holidays for making special meals, but it also makes a great gift for the food lover in your life.
The Lakeside Collection offers great suggestions for assembling fun, themed gift baskets to give to friends and family, according to a number of themes and interests, from Outdoor Adventure and Fashion to Princesses and Pets.
You can find all kinds of gifts available through The Lakeside Collection's online catalog. I'm amazed at the vast amount of items available apparel, beauty, baby, books, crafts, electronics, housewares, garden, and more. They also offer great tutorials for assembling fun, themed gifts, like this Cooking Up Something Special gift collection.
The items came packaged securely in cardboard boxes: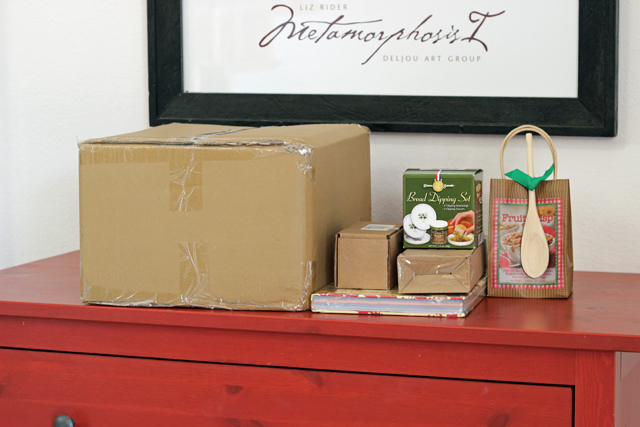 Instead of buying the gift collection already packaged, you get the fun of unwrapping everything. And honestly, it was more fun this way since I could examine each piece and be sure of what my gift recipient was going to get. If you buy something pre-bundled, judging the contents can be a little tough.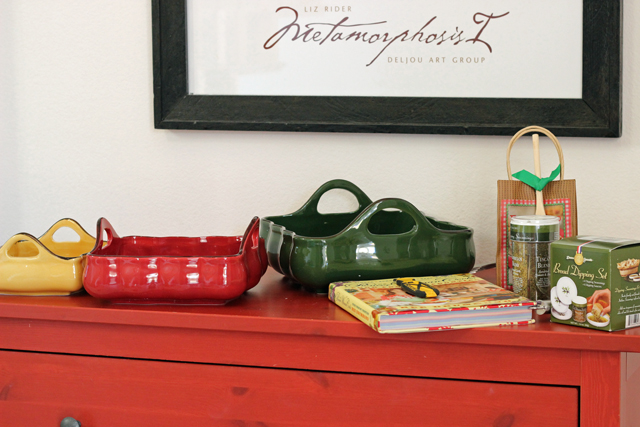 The Cooking Up Something Special gift collection includes:
a set of Set of 3 Handled Bakers (I love the colors!)
The Pioneer Woman Cooks Cookbook
Giftable Breakfast Delights — Fruit Crisp mix
Bread Dipping Set and Gourmet 4 Compartment Seasoning Jar
Stainless Steel Cup Measuring Spoons
Cut and Serve Spatula
Separate, these items make fun gifts. Packaged together? You'll be rocking the foot of the Christmas tree.
This week one Good Cheap Eater will win a gift collection similar to the one pictured. Shipping may take 6 to 8 weeks, so count this as a fun New Year's surprise.
To Enter
Simply complete the information on the form below. Please know that the information is only being gathered for the purposes of mailing you your prize in the event that you are chosen as the winner. This information will not be sold, traded, or given away.
This promotion is open until Monday, December 8, at 8 pm PST and is limited to US residents, 18 years or older. Friends and family of Jessica Fisher are ineligible for entry. Please enter only once. The winners will be chosen randomly. This post will be updated with the beginning of the winner's email address. The prize for this promotion is provided by and shipped by the Lakeside Collection and/or its representatives. Jessica Fisher and Good Cheap Eats will not be held responsible for unclaimed or undelivered prizes.
Disclosure: I have been compensated for my time spent writing and administering this giveaway. All opinions are my own.