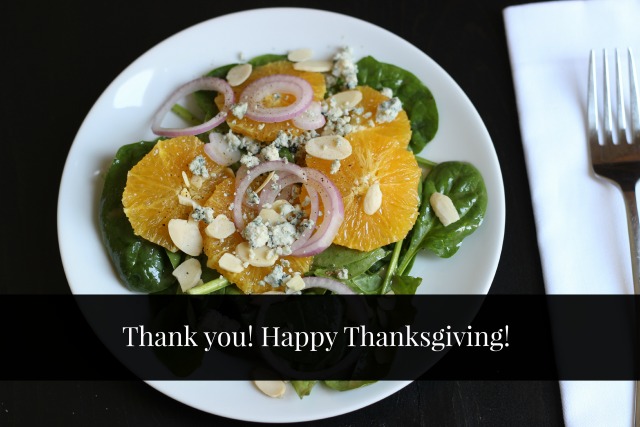 I just wanted to take a moment to say THANKS!
This space is an extension of myself and my kitchen and has been for five years. That's pretty crazy to think about. It was a secret at first. I didn't even tell my husband that I started a second blog. He'd have thought I'd fallen off my rocker.
It was a time in my life when I really didn't know what I was doing. We had finished growing the size of our family, and I was leaving the baby stage. After being pregnant or nursing for 12 years, that was a hard transition. I didn't know who I was.
Writing and cooking helped me find me. And so did you.
Thanks for reading. Thanks for buying my books. Thanks for cooking alongside me.
Thank you for sharing your joys and triumphs in the kitchen and out. If I could, I'd have you around my table today. And we'd eat this salad. Bon appetit!
Have a very happy Thanksgiving!