Ever get paralyzed by the thought of choosing a bottle of wine to serve your guests? Don't fear the wine aisle anymore. The Wine4.Me App can help.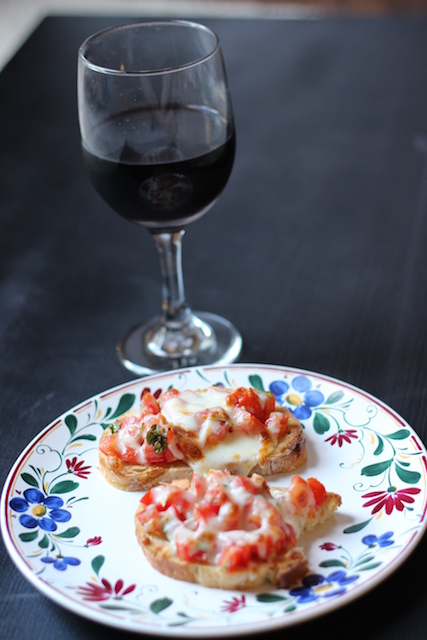 This past weekend, I prepared a big Italian feast for my parents, sister and brother-in-law, and all the kids. Since we had six adults in the house, I wanted to serve a nice bottle of wine, knowing that it definitely wouldn't go to waste.
I didn't put a lot of thought into it and we ended up opening a couple of random bottles. And it really wasn't very tasty. Since wine is a luxury I look forward to, I was disappointed to say the least. Part of my problem was that I didn't pair the wines properly with the meal.
Who wants to splurge on a bottle of wine only to find out that it doesn't go with what you're serving?
A few months ago, I mentioned a wine app that my friend Amy has been working on. It's called Wine4.Me and it's free in the iTunes store. One of the great things about the app is that it can help you choose the right wine to go with what you're serving for a meal.
Believe me: wine pairing makes a difference to the enjoyment of both! I didn't use the app to choose my wines this weekend and the disappointment was palpable. Never again.
If choosing wine is a struggle for you, then be sure to check out the app as well as a recent post on Amy's blog, The Wine4.Me Thanksgiving Wine Guide. You'll get step-by-step instructions on how to use the app as well as some inspiration for what to serve with that turkey.
What's YOUR favorite wine for Thanksgiving?
This post does include affiliate links. If you make a purchase through those links, I am paid a small amount in way of advertising fees. Your price does not change, but your purchase indirectly helps keep this show on the road. So thanks!