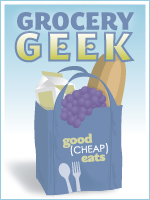 Last week I said that I wouldn't worry about it if I went overboard (or budget, as the case may be) on our groceries this month. I have to remind myself of that tonight as I type up this post.
We were gone for a month and there was no food in the house.
Groceries have become more expensive.
We had two birthdays this week.
We're having a house full of company this weekend.
So, there we have it: my justifications for this week's purchases. Here's what they included: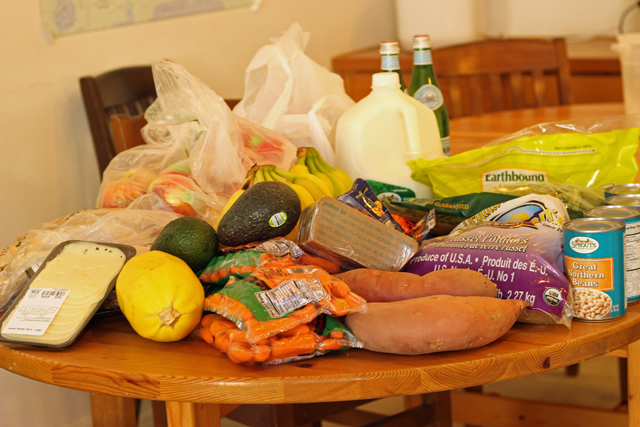 Sprouts
I ran to Sprouts last weekend for a variety of things that they had on sale and to stock up on some produce items. Since FishBoy14 had a birthday on Sunday followed by a sleepover on Monday, I needed reinforcement groceries to accommodate teenage boys.
baby carrots $0.88/lb
clementines $1.98/2# bag
Xlarge avocados $2 each
organic fingerling potatoes $1.98
organic russets $3.99/5#
organic gala apples $0.98/lb
organic pinova apples $1.49/lb
organic power greens – RETURNED because they got gross after a day or two
red yams $1.29/lb
mushrooms $1.69
spaghetti squash $0.88/lb
bananas $0.69/lb
yello onions $0.48/lb
Pellegrino $1.25/bottle
canned beans $0.99/can
milk $3.79/gallon
deli meats and cheeses $3 – $4/pkg
pork sausage $3.99/lb
sirloin tip roast $3.99/lb
chicken breast tenders $2.99/lb
Total spent = $86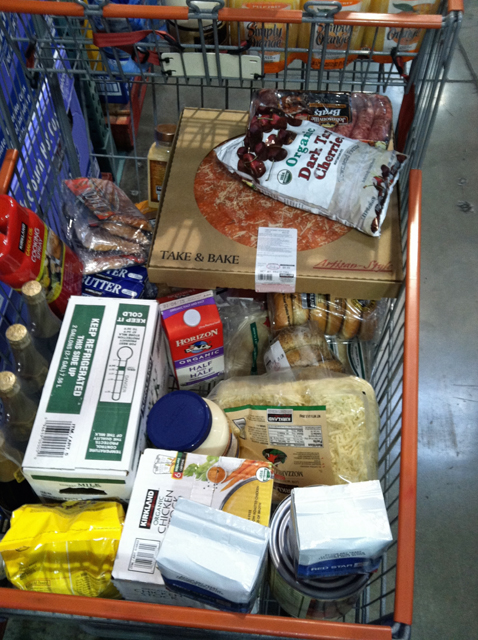 Costco
I also got brave and trekked into Costco. I refrained from many purchases, but it was still hard to tow the line.
apple cider $7.89/4 bottles
mayonnaise $6.99
canned tuna $14.49/8 pack
2 doz flour tortillas $3.49
bagels $5.49/dozen
yeast $4.49
pan spray $4.99
vanilla extract $6.99
garlic powder $4.99
maple syrup $12.69
orange juice $8.69/3 pk
butter $8.99/4 lb
half and half $4.99
sharp cheddar $10.29/2.5lb
sliced sourdough $3.39
shredded mozzarella $14.49/5 lb
frozen cherries $9.99
low-salt bacon $12.99/4 lbs
bratwurst $11.49
deli turkey breast $3.99/lb
flaxseed meal $7.49
take and bake pizza $8.99
organic chicken broth $11.99/6 quarts
milk $5.69/2 gallons
tomato puree $2.89
Total spent = $211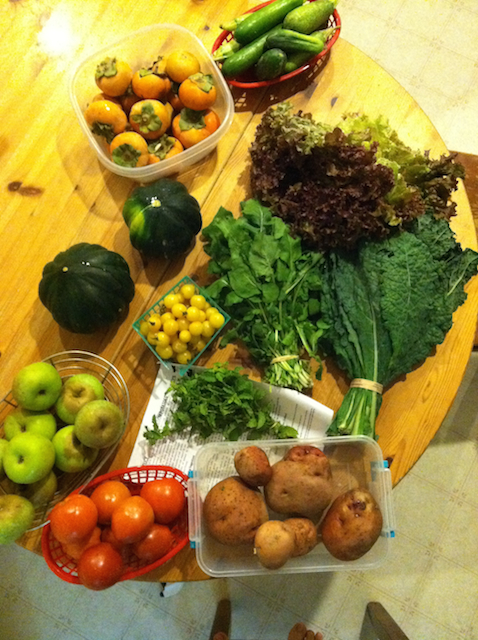 Abundant Harvest Organics
I forgot to mention our produce box last week. It was pretty sad looking, honestly. The tomatoes and lettuce were good, but everything else was looking pretty wimpy. I blame the drought.
Total spent = $43
Weekly total $340
Total Month to Date $867
My target for the month is around $1000. The month is half over. I have a houseful of company this weekend. And there's no proteins in the freezer. So, my guess is that we'll go over a bit. But, that's okay, we spent less than we budgeted for our vacation, so it will all work out.
How's the grocery budget going at your house?