THIS GIVEAWAY IS NOW CLOSED. Congrats to the winners: wibryan@ and gilliandevin@
The following content is sponsored by Grocery Outlet: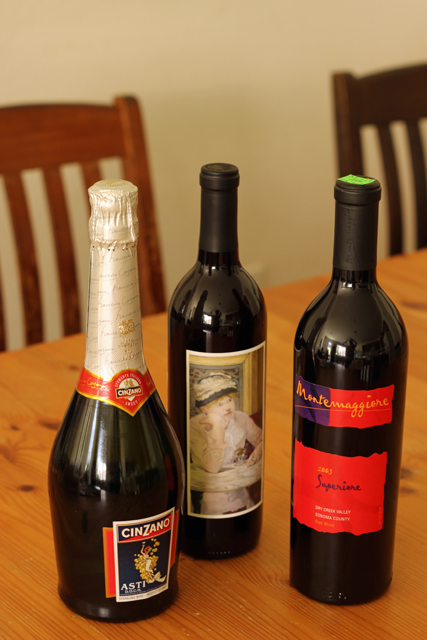 I was never a "partier" in college. Beer has never been my thing. But, after spending a year in France and learning about the lovely relationship between wine and food, you could call me a wine lover.
For many years we really couldn't afford to add wine to the cart. It was clearly a luxury, and we had no money for luxuries. Nowadays with a little more wiggle room in the budget, we can enjoy a nice bottle of wine every once in awhile. If I can find a great deal on good wines, so much the better.
Today I had a chance to check out a new-to-me food store called Grocery Outlet. A few of you have mentioned it in the past, so the name was familiar to me. Recently Grocery Outlet wrote to me and offered me a gift card to go shopping with. Today I visited the local store.
What a nice, quiet location with big aisles! Yay! I love it when stores make it easy to get around. FishBoy17 accompanied me; he was thrilled with the organic seaweed snacks he found.
I was thrilled with the oodles of good deals. I found out that Grocery Outlet products are 50-70% off the regular store prices. It's pretty amazing. They often buy excess from manufacturers or those items whose packaging has changed and can pass the savings on to the consumer.
For instance, I found an amazing Bruce Aidells uncured salami. It tastes so meaty and real, not like the cheaper, fattier salami you typically find at a bargain. It was absolutely delicious. And it was only a buck ninety-nine a package, so I'm going back for more!
I also had a chance to peruse Grocery Outlet's wine sale. Their big November wine sale started yesterday and ends this  Sunday, November 9. Typically their wines are pretty economical to begin with.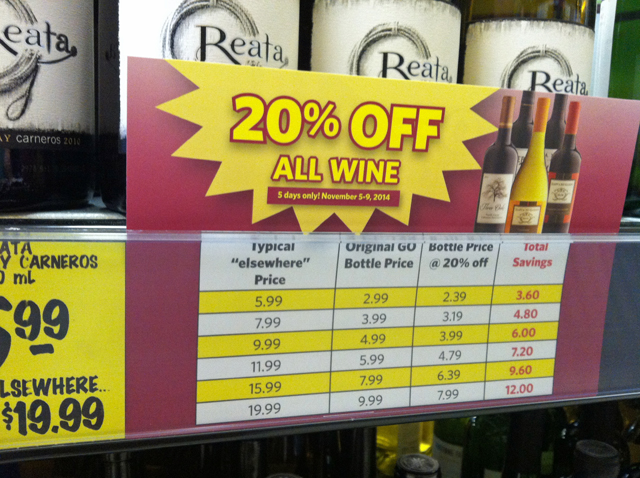 During the sale, all wines are an additional 20% off. This results in amazing low prices.
With my Wine4.Me app in hand, I scanned through the selection of wines. They have a pretty wide range of choices at really great prices. Typically their wines are so cheap because they are overstock or wines with packaging changes.
I splurged on a $45 dollar bottle of Montemaggiore wine, something I would never do, but after all the markdowns it was only $15! I'm excited to try it when my family comes to visit in a few weeks. The bottle of Masterpiece Zinfandel that we opened tonight was really nice, especially with the salami and cheese. And I confess I love the label of the Cinzano Asti.
If you're a wine lover or have friends and family who are, now is the perfect time to stock up for holiday parties and gifts. For more sale updates, follow Grocery Outlet on Facebook, Twitter, or Instagram.
Win a Gift Card to Grocery Outlet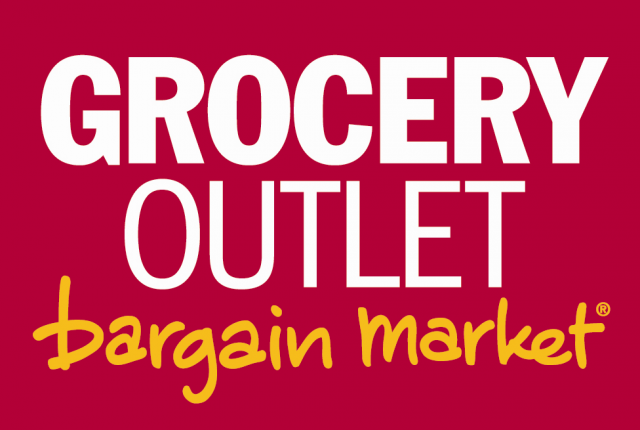 This week two Good Cheap Eaters will each win a $25 gift card to Grocery Outlet!
Simply complete the information on the form below. Please know that the information is only being gathered for the purposes of mailing you your prize in the event that you are chosen as the winner. This information will not be sold, traded, or given away.
This promotion is open until Monday, November 10, at 8 pm PST and is limited to US residents, 18 years or older. Friends and family of Jessica Fisher are ineligible for entry. Please enter only once. The winners will be chosen randomly. This post will be updated with the beginning of the winner's email address. The prize for this promotion is provided by and shipped by Grocery Outlet and/or its representatives. Jessica Fisher and Good Cheap Eats will not be held responsible for unclaimed or undelivered prizes.
Disclosure: I have received compensation for sharing this information with you. All opinions are my own.