This month I'm doing a Pantry Challenge. For two weeks, I'm focusing on using up what we have to save money and time and to reduce waste.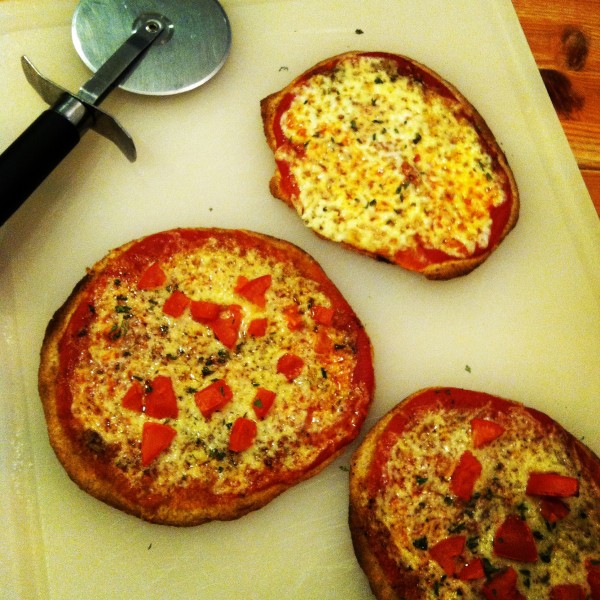 Today went by in a flash — and food wasn't so exciting that I wanted to take too many pictures! Ha! Here's a very quick update.
Breakfast: Breakfast Bar (again)

Lunch: Leftovers, Veggies and Homemade Ranch Dressing, Salad

Snacks: Chocolate Zucchini Cakes – We made THREE cakes from one large zucchini. I still have five zucchini in the fridge!

Dinner: Pizzas made on whole wheat tortillas – I used up the Truffle White Cheddar I had. Oh my! So good!
This post is a part of the Summer 2014 Pantry Challenge where we're trying to save money on food by using up what we have. I'll be posting daily updates on how the challenge is going.