This month I'm doing a Pantry Challenge. For two weeks, I'm focusing on using up what we have to save money and time and to reduce waste.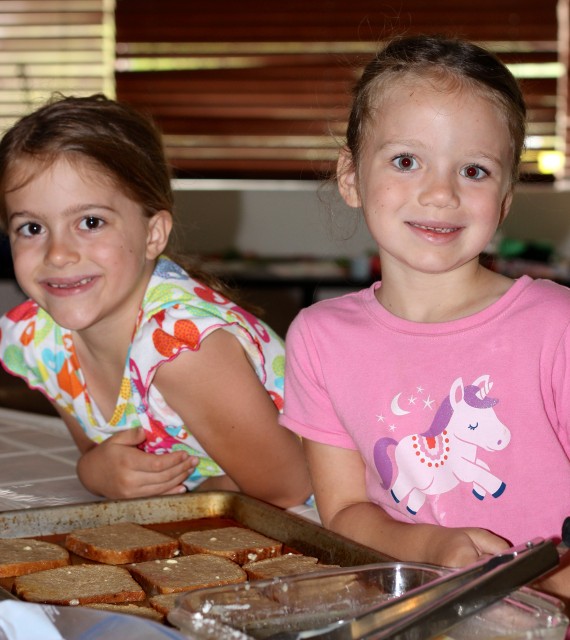 Look at the cute helpers I had for making breakfast this morning! The girls were great helpers at making Oven French Toast. We didn't have any French rolls so we used a loaf of homemade wheat bread from the freezer. It was a little dense. I also added a bit of flour to the custard to add some extra body to it, but it kinda backfired on me, thus the clumps of white you see in the picture.
Didn't matter. The kids scarfed it down anyway. I had to fend five of them away so that the sixth one (the late bird) could have something when we woke.
I ended up having the rest of the red rice and scrambled eggs with feta cheese and onion. Super yummy.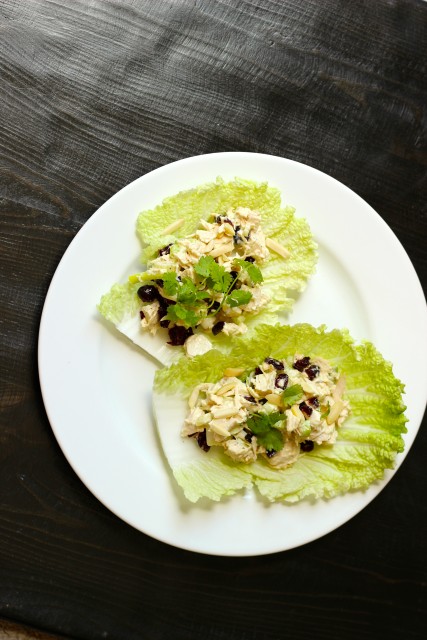 I planned ahead for lunch and poached chicken from the freezer while I was making breakfast. I also made homemade mayonnaise so that I could make an adaptation of Chicken Salad Wraps. The kids had theirs without any fruit; I added cranberries and almonds to mine. I didn't have grapes or apples like the recipe calls for.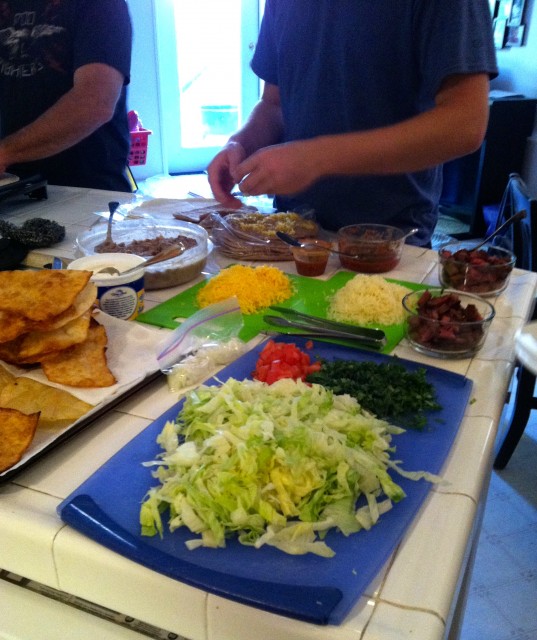 I made a big Mexibar for supper with grilled steak. I seasoned it with a Mexican Spice Mix from my new cookbook; so yummy. I pulled beans from the freezer, shredded lettuce, chopped cilantro, tomatoes, and onions, and shredded cheese. We also had lots of tortillas in the fridge so I fried some for those who wanted tostadas. There were also tacos, burritos, and quesadillas in abundance. We had leftover Apricot Chocolate Chip Ice Cream for dessert. (Recipe coming this weekend.)
We're starting to see a bit of white space in the fridge. Yay! I love white space. I made a more specific meal plan for the rest of the week and headed to the store for the bare minimum which was dairy and produce.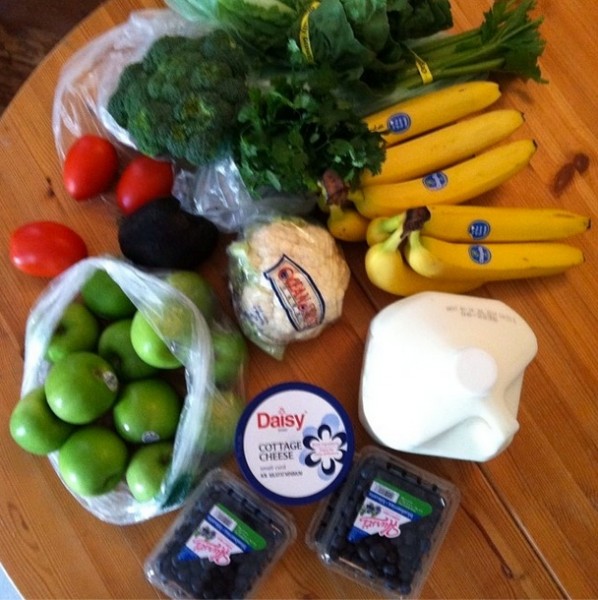 I ended up sticking mostly to my list. The girls said they liked cauliflower better than broccoli. At $0.98, how can I begrudge cauliflower?! I also added bananas because I had forgotten to put it on the list. I ended up spending $29 for all this. FishPapa spent $10 earlier this week on sunbutter. So, I think our grocery total for the week might really be $39. We'll see.
That's the end of Day 3!
Breakfast: Oven French Toast for the kids, eggs and rice for me.

Lunch: Chicken Salad Wraps

Dinner: Mexibar, Apricot Chocolate Ice Cream for dessert
This post is a part of the Summer 2014 Pantry Challenge where we're trying to save money on food by using up what we have. I'll be posting daily updates on how the challenge is going.