This month I'm doing a Pantry Challenge. For two weeks, I'm focusing on using up what we have to save money and time and to reduce waste.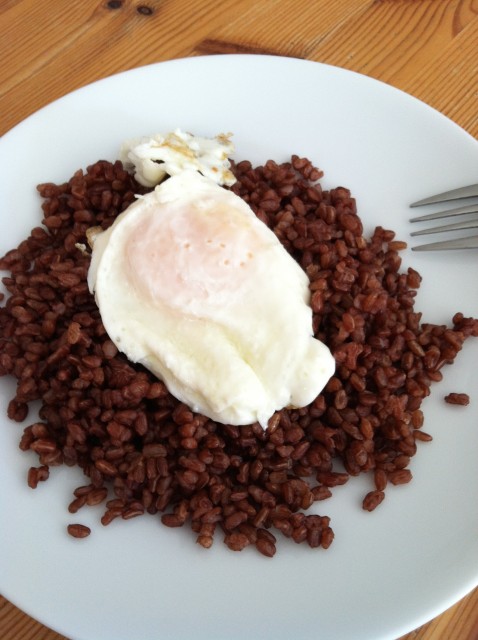 I feel like I've been running all day. FishPapa left for work before 6. I got up at 5:45, and he was already gone. I worked for a few hours on computer stuff before heading to yoga class. I ate a rice cake with sunbutter before hand, guzzled a bottle of water afterward, and then fried an egg to eat atop last night's red rice.
The kids had a breakfast bar of cereal, granola, and leftover muffins.
During my brief time at home, I read with the kids and made ice cream made from the last of the apricots and some Homemade Magic Shell. Drizzle the chocolate sauce into the ice cream maker and it makes little bitty chocolate shavings like in good ole Thrifty Ice Cream.
For lunch the kids had a modified snacky lunch when I headed to the dentist at noon. (I confess: I used a gift card to get a burger at In-N-Out after the dentist since I didn't feel like I could make it home in one piece.)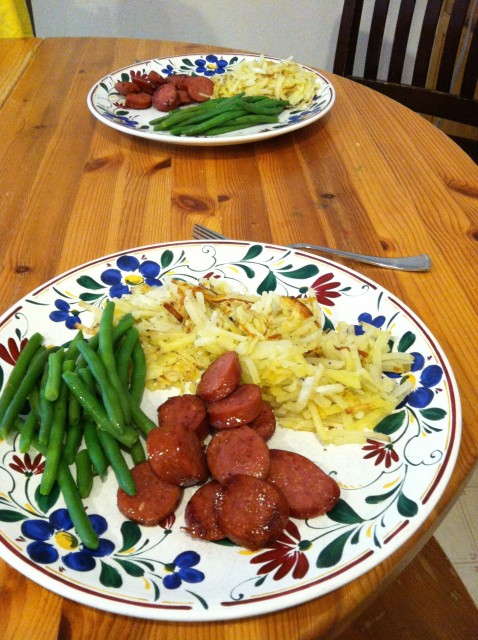 Tonight was date night, the one time in the week when I get my husband's undivided attention. I made the kids a good dinner (in their minds) of kielbasa, hashbrowns, and green beans. They were thrilled. I don't buy kielbasa, but my dad does. We had one in the freezer left from his last visit.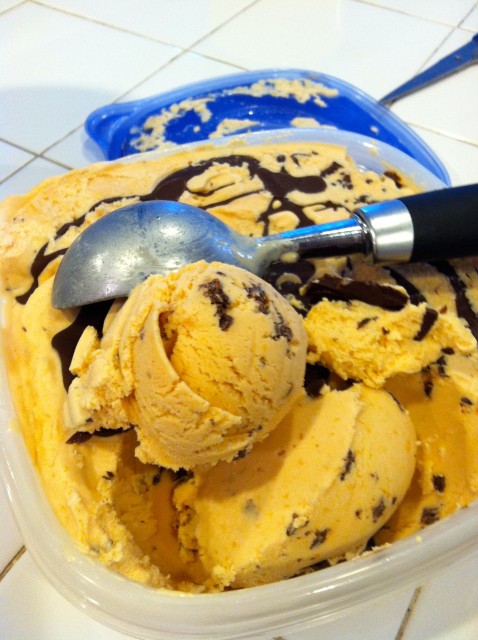 We topped the night off with Apricot Chocolate Chip Ice Cream. Super yummy!
Excuse all the iPhone pictures. I felt like today was go-go-go all day long so I didn't take the time to set up pretty pictures. 🙂
Breakfast: Breakfast Bar, Rice Cake and Sunbutter, Fried Egg and Red Rice

Lunch: Leftovers/Snacky Lunch

Dinner: Kielbasa, Hashbrowns, Green Beans; Date night

Dessert: Apricot Chocolate Chip Ice Cream
This post is a part of the Summer 2014 Pantry Challenge where we're trying to save money on food by using up what we have. I'll be posting daily updates on how the challenge is going.