This month I'm doing a Pantry Challenge. For two weeks, I'm focusing on using up what we have to save money and time and to reduce waste.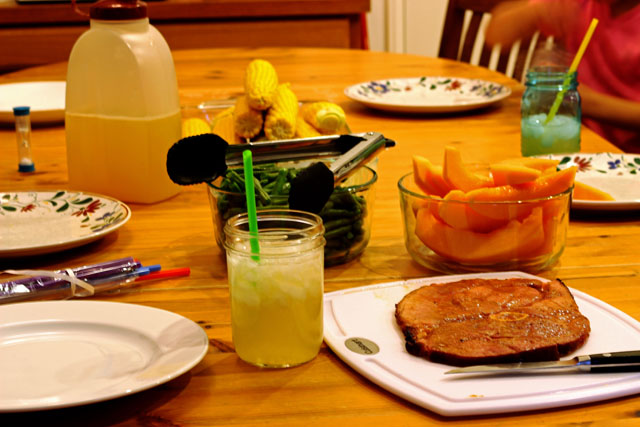 Sorry for the late update. I played the Ladybug Game last night instead of posting our update for the day. Let's see if I can remember what happened. Oh yes!
I started out the day trying to use up some zucchini. We have a lot of zucchini. I like zucchini. I think folks have misunderstood me. But, my people do not like zucchini in obvious ways. No zuke noodles here. The girls and I made Cinnamon Zucchini Waffles and a Zucchini Cake. The former was breakfast. The latter is dessert for Friday night because I never got around to making the frosting.
At lunch I made a version of my Cheddar Cheese Soup (using zucchini!) as well as Gruyere instead of cheddar since we didn't have any at the time. I ended up buying 1/2 pound of cheddar and a gallon of milk at Target later in the afternoon, upping my grocery total for the challenge to $143 for the two weeks.
Thursdays are "Dinner with Dad". FishPapa is taking one kid per week out of the restaurant of his choice. FishBoy13 and Papa went to Sonic while the rest of us had ham, green beans, melon, and corn.
Breakfast: Cinnamon Zucchini Waffles

Lunch: Vegetable Cheese Soup

Dinner: Ham, Corn, Green Beans, Melon
This post is a part of the Summer 2014 Pantry Challenge where we're trying to save money on food by using up what we have. I'll be posting daily updates on how the challenge is going.