This month I'm doing a Pantry Challenge. For two weeks, I'm focusing on using up what we have to save money and time and to reduce waste.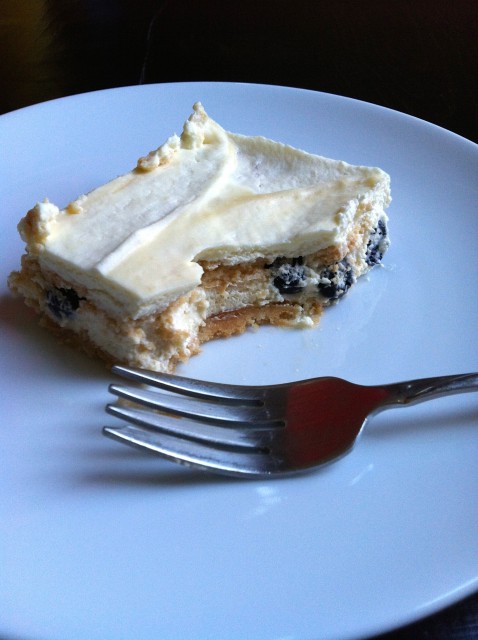 Let's start out this Pantry Challenge report with the best thing I ate today: Lemon-Blueberry Icebox Cake. So very good. I made it yesterday. We enjoyed most of it with my mom but there was a bit leftover for lunch dessert as well as dinner dessert. Recipe and better pics coming soon because this dish rocks.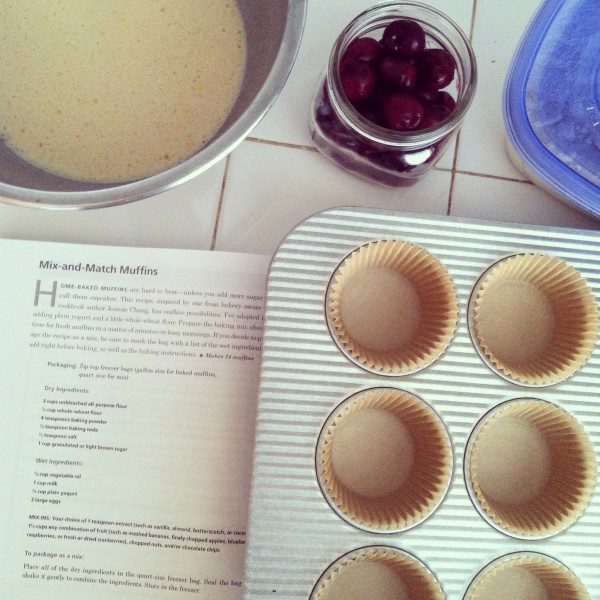 Last weekend remember when I did all that freezer cooking? I also made a bunch of muffin mixes. I dug one out of the pantry for today's breakfast and used some cherries we had on hand. (I'll be posting the freezer cooking plan on Life as MOM later this week.)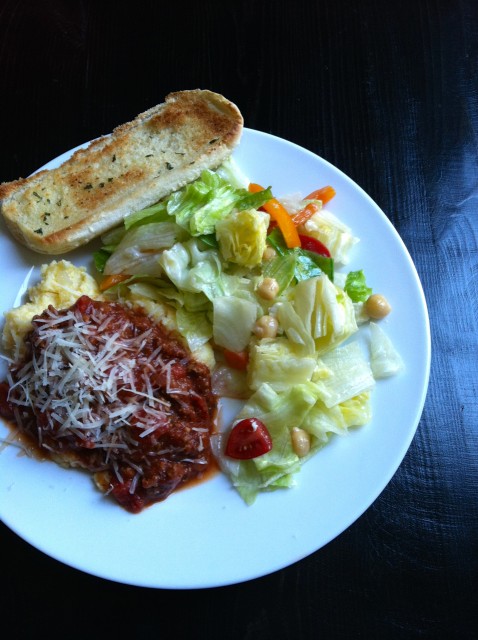 Lunch was pretty simple: Meat Sauce from the freezer, pasta for the masses, leftover polenta for me, a chopped salad, and garlic bread made from leftover hot dog buns. Yes, really. It was all quite tasty.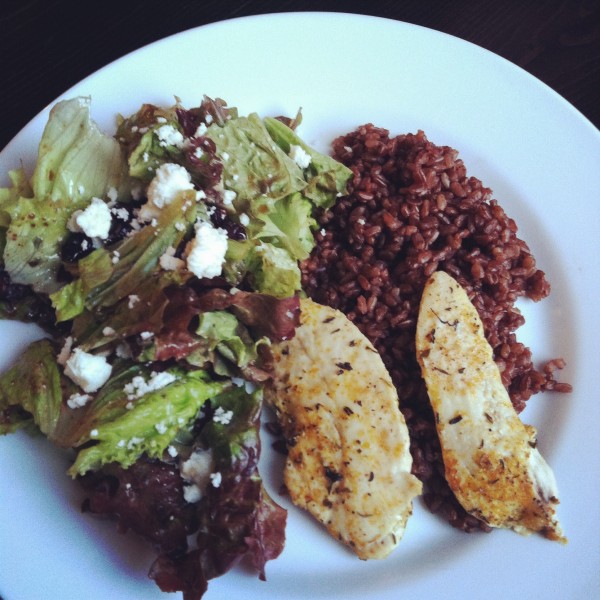 Dinner was simple, too, since I was coming off the heels of our Facebook Q&A. SO fun! I made chicken tenders, baked in butter and FishMama Spice, a salad with cranberries and feta, and red rice cooked in chicken broth. The red rice was a random bag that I bought to try. It's a whole grain that cooks quickly; I found it at Walmart. It was all good, though FishBoy10 freaks out over anything strange.
Breakfast: Mix and Match Muffins made with fresh sweet cherries

Lunch: Pasta/Polenta with Quick Meat Sauce (freezer), salad, garlic bread

Dinner: Baked Chicken with FishMama Spice, red rice, salad
This post is a part of the Summer 2014 Pantry Challenge where we're trying to save money on food by using up what we have. I'll be posting daily updates on how the challenge is going.