The Ninja Ultima Blender mixes up the best of all worlds in my smoothie-making economy: high speed, bulk blending, and individual to go cups.
Ninja sent me their Ultima Blender. All opinions are my own.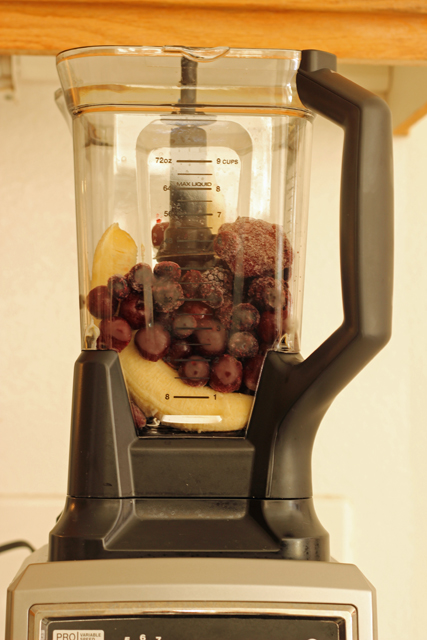 I've owned a blender of some kind for about twenty years. I remember when FishPapa and I bought our first Oster at Costco. I've used it off and on for twenty years to make bulk batch smoothies, coffee drinks, and blended cocktails. It's the classic and it still runs, though it seems that the gaskets break more often than I would like. The last gasket broke about 6 months ago, and I've yet to replace it. Oops!
My dad gave me a Magic Bullet about ten years ago. I loved the party cups and the versatility they offered. About three months ago the motor started to do some funny things. FishBoy17 makes smoothies about twice a day. Since that new habit developed, I'd say our blender's lifetime use doubled.
While I love both these standard speed blenders, I realize that their time has almost passed. What once filled a need to create an occasional milk shake or margarita, the blender — at our house and maybe yours — is really having to work more hours in the age of daily smoothies. Not only do smoothies taste great, but they are also a perfect vehicle for sneaking in extra nutrition without forcing your kids to eat a plate full of spinach.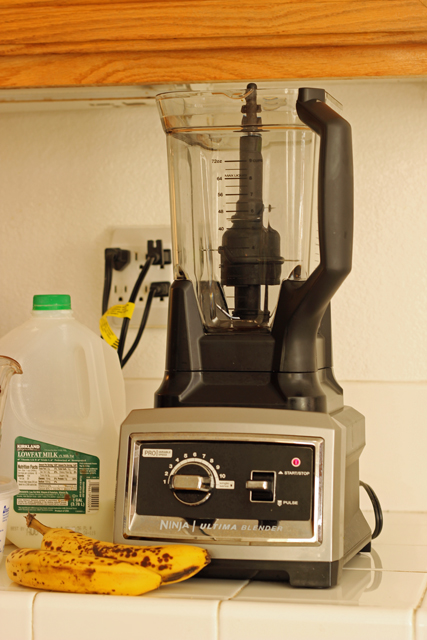 The Ninja Ultima seems to be a wonderful marriage of what I liked about both my previous machines:
can make bulk batches of drinks to serve a crowd
comes with individual serving cups for variety and smaller servings
but it has the added benefit of a high speed with a range of speeds from 3,700 to 24,000 RPM.
No longer am I holding my breath, hoping that all the ice gets crushed or that there won't be a frozen lump of banana or strawberry in the bottom of the cup.
Plus, the parts are all BPA-free plastic and can all go through the dishwasher making for easy cleanup. Watch for the blender blades, though. They are sharp; FishBoy cut himself washing it, so now we're just super diligent about rinsing it well right away and sending it through the dishwasher, if needed.
I'm pretty thrilled with this machine. So, is FishBoy17, our resident smoothie maker. It's our new go-to blender.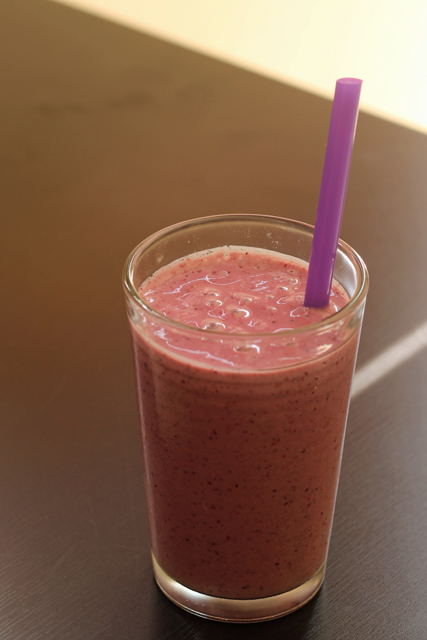 For more information about the Ninja Ultima and additional Ninja products, visit ninjaultimablender.com and NinjaKitchen.com. Follow Ninja on Facebook at Facebook.com/NinjaKitchen and on Twitter @NinjaKitchen. You can buy this machine on Amazon.
What do YOU like about your blender?
Ninja sent me their Ultima Blender. All opinions are my own.