This post is sponsored by Bob's Red Mill.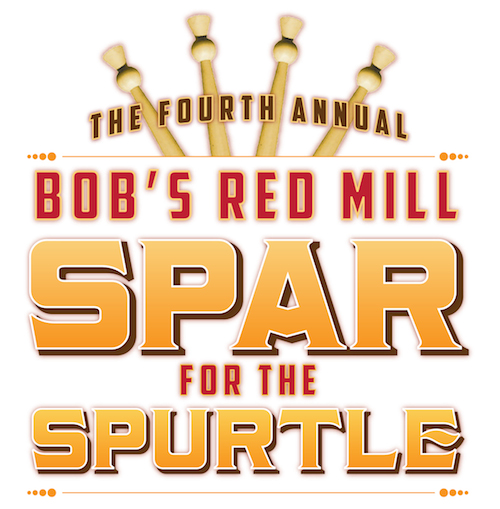 You know that I'm a big fan of Bob's Red Mill. Even before I started working with them in a "professional capacity", Bob has had his own shelf in my refrigerator. I love that the products are all-natural, GMO-free, and whole grain.
One of our favorite items in their line up is the steel-cut oats. FishBoy16 who's big into nutrition makes it for himself almost every morning. FishPapa loves it for an early morning, hot, winter breakfast, and I regularly fix up an oatmeal bar for the rest of us.
I love to soak the oats overnight and then cook them quickly on the stove the next morning. The nutty goodness is amazing and goes really well with a little cream and maple syrup. Mmmmm.
Currently, Bob's Red Mill is running their Fourth Annual Spar for the Spurtle Recipe Contest. The contest runs through August 15th. The prizes are pretty awesome: First place: $5000, Second place: $2500, Third place: $1000
Time to get cooking people!
Be creative with your use of steel cut oats and you could take home a boat load of cash.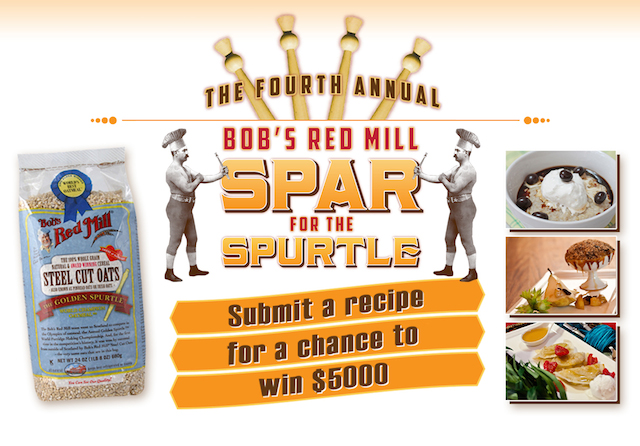 The gist of it: This contest will run through an application on Bob's Facebook page. You can submit a photo and written version of your dish through the application. Winning recipes must use Bob's Red Mill Steel Cut Oats (GF, Quick Cooking, Organic are all included).
Winning recipes must use no more than two burners on the stovetop.
Winning recipes will demonstrate a creative use of oats.
Winning recipes will be prepared in less than 30 minutes.
Open to US citizens only
Entrants must be over 18 years of age.
Go here for more details.
Go here to find out what a spurtle is. 🙂
I would love, Love, LOVE to see a Good Cheap Eater win this contest! So, please go enter and then we can rejoice with you when you take home 5K!
What's YOUR best way to cook oats?
Disclosure: This post is sponsored by Bob's Red Mill. While I have been compensated for my time spent writing, all opinions are my own.