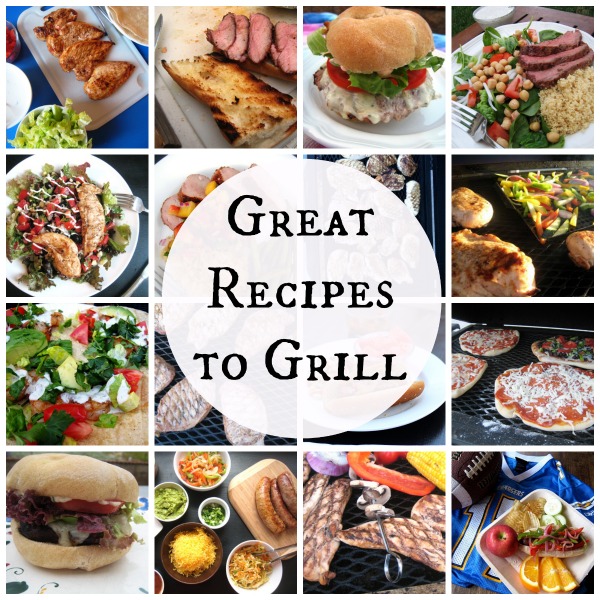 With hot weather on the horizon, now is the time to fire up the barbie! By cooking outside, you move the heat of meal prep out of the kitchen, helping your home to stay cool. You also add great flavor to your meals.
We love our grill, despite the fact that it is breaking in spots and the lighter no longer works. It's a Holland Heritage grill that we bought new off Craigslist five years ago for a hundred bucks. The cooking grid has a few holes in it, but I'm loathe to part with it. I love the small openings of the grid which make it easier to cook small things like vegetables and shrimp. (Except for the part where it's breaking, of course.)
Anyway, here are some of our favorite recipes that we cook outside:
Grilling is a great way to cook and add a little vacation atmosphere to your meal, even when you're just staying home. Making it a weekly tradition for the summer months is a great way to bring zest and routine to your meal planning all at the same time.
Are you on Pinterest? I'll be adding to my grilling collection as the summer progresses
Follow Jessica's board Grilling on Pinterest.
What's YOUR favorite thing to grill?