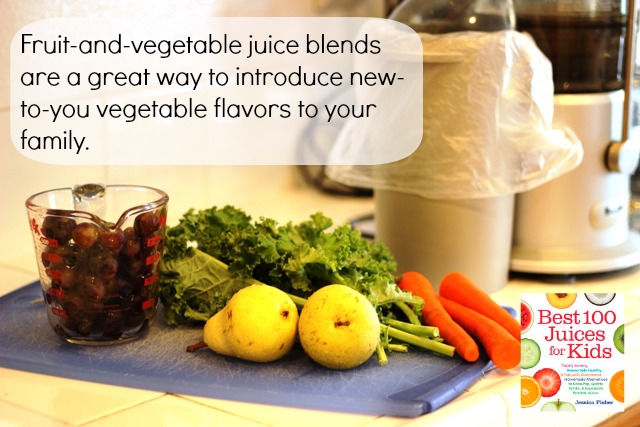 Next week my second cookbook, Best 100 Juices for Kids, comes out in stores. You can go down to your local Barnes and Noble or favorite indie store and grab a copy. Or you can pre-order it on Amazon and get their pre-order guarantee.
Best 100 Juices for Kids
It's been over a year in the making. Last winter my kids and I wrote this book together. I juiced. They drank. You can be guaranteed that all the recipes in the book have been FishMama-tested, FishKid-approved.
If you don't have a juicer already, you may wonder why this book would be interesting to you at all. Well, first, a little secret. 25% of the recipes don't require a juicer. Bingo! Right off the bat, you're guaranteed to be able to mix up some magic.
You know that we've been doing a sugar fast for the last month. This wouldn't be half as easy as it is if I hadn't already written this book. Last winter, spring, and summer, the kids and I enjoyed these juices, smoothies, slushies, sparklies, sports ades, and ice pops — without added sugar.
But, you may just be convinced to buy a juicer once you read the book. Buyer beware. 🙂
Why should you make juices at home?
I'd love to introduce you to the habit of making juices at home! Over the next month, I'll be answering questions people have about home juicing.
If you would please, fill out this survey, that will help me gauge how best to "teach" you.
If you're already a fan of juicing, grab a copy of my book!
Here are some great recipes, too:
What are YOUR questions about juicing?