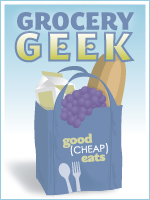 It's been a crazy week on the home front. I was computer-less for quite some time. It was like one of my children was gone. Clearly, I need help.
Then the oven broke! A few weeks ago, it locked itself while I was making Lawnmower Taco and then turned to high heat. That casserole cooked in about ten minutes at 1000 degrees. I thought it was a fluke. But then pizza burned one night and I thought it was the wine hitting me hard. (I'd only had a few sips). And then the lemon bars were goopy.
When the oven locked itself three times in an hour and turned to high heat, we knew it wasn't just me. Or the wine. The repair man came on Wednesday and we're back in business.
But, to be a food blogger without an oven or a computer? That's like having two broken arms! I enjoyed the mental break, but I'm glad to be back.
Here's how the month ended for grocery shopping:
Trader Joe's
After FishBoy11's karate testing on Sunday afternoon, we cruised by Trader Joe's for the basics: bread, milk, eggs, sour cream.
Total spent: $19
Walmart
At Walmart I grabbed some things I needed to test a recipe.
Total spent: $11
Random Sprouts stops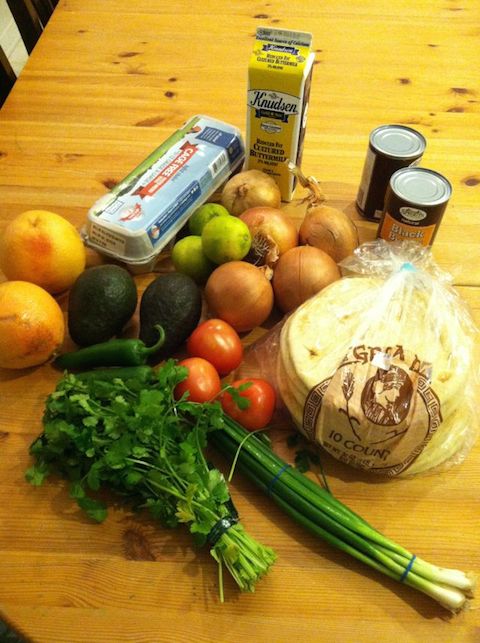 I made a few stops at Sprouts for regular meals as well as cookbook testing: fruits, vegetables, meats, dairy. Sorry no pictures for some of them. Did I mention it was a crazy week?
Total spent: $38
Produce Box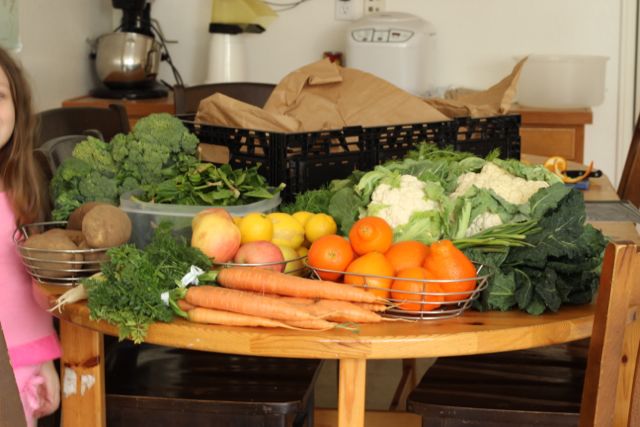 We are only getting the produce box about twice a month. It's been a little iffy as to what's in there that we really love. And I hate for things to go to waste. It seems like the portions are still pretty generous, so one box does last at least ten days. Alternating seems to work well for us.
Total spent: $43
Costco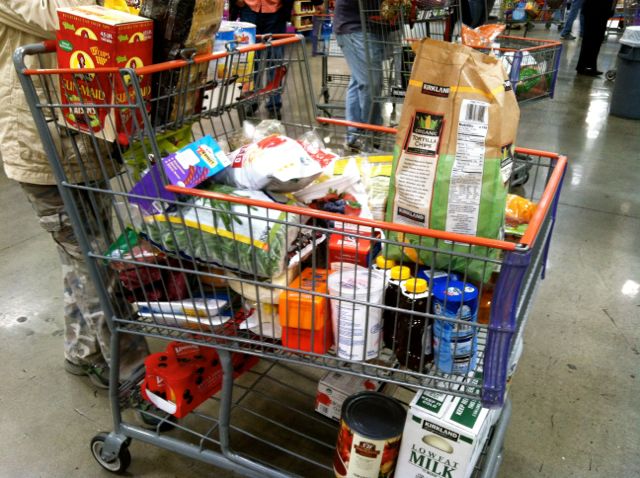 I made a huge trip to Costco near the end of the week, so technically, many of those purchases count towards March instead of February. It seems like a ton of stuff. But, honestly? I really don't enjoy going. It seems like such a chore. So, I bought enough to hopefully hold us over for several weeks.
Plus, we're going to try an experiment: I'm going to feed my family sugar-free for 40 days (sugar-free = no beet sugar, cane sugar, or corn syrup). Maple and honey are still legal, so we can bake. I'm not sure where I will draw the line in terms of charcuterie/cured meats which inevitably have sugar, but we're going to see how we do. We have good friends who are very intentional with their diet during Lent. We watched them from afar and been inspired.
I'm not fooling myself that this will be an uber-spiritual experience. Family eating is complex. If we stick to it, no doubt I'll be on my knees in prayer. The main reason I'm telling you this, is that my grocery shopping may look different over the next six weeks. I bought a super-expensive bag of apple chips to hold in reserve for those days when everyone (probably me) wants a sweet treat. Things like that. I bought lots of fruit, both fresh and frozen, so that I can make more juice and smoothies over this time.
My main goal is to see if we can do it. My kids have been great sports about our food changes so far. In fact, a few weeks ago, several children told me that Cheetos now make them sick. I call that a win! My 9yo lamented to me, "I don't like the way those foods make me feel, but I have SUCH good memories of eating them." I hope to help him make more good memories, only with food that we can all feel good about.
Total spent: $359
Total spent this week: $470
Total spent in February: $1193
Like I said earlier, much of this food was theoretically shopping for March, so "theoretically" our March total will be offset by going slightly over budget in February. Not going to worry about technicalities. My pantry, fridge, and freezer are full going into March. We spent $661 in January, so our monthly average for the year is $927. Not too shabby when I've got a cookbook to write in an itty-bitty bit of time.
For those just tuning in, this is the post each week where I report real live grocery numbers. According to the most recent food cost data from the USDA says we should be spending between $1211 (thrifty) and $2422 (liberal) for a family of our size and composition. My current target is $900 for meals prepared and eaten at home. My husband eats some meals out for lunches on work days. We eat one meal out for date night as a couple. And our family eats about one meal out per week.
We are accommodating one child's nut allergies as well as one mom's aversion to processed foods. It's an interesting mix.
Since I'm currently working on another cookbook — buy the other two here — there are some ingredients that I am buying that I wouldn't necessarily be buying this particular week. I typically buy things at rock-bottom prices and stock up. But because recipe development calls for a more generous and varied pantry, I have to supplement from time to time. I'm reporting those purchases in this weekly post so it does jack up our monthly spending a little bit.
So, that's the report. I'm glad to be back in the saddle.
How was your grocery shopping experience this week?